Autumn is right around the corner, horror fans. The nights are growing longer and there's a creeping chill in the air. Now's the perfect time to cozy up with a chilling new read. And if that particular tale is 100% free? Well, all the better! That's why we rounded up the best free horror books you can read this September.
There's a little something for everyone in the selections below, whether it's William Hope Hodgson's haunted house horror classic, H.G. Wells' legendary sci-fi horror narrative The Island of Doctor Moreau, or Charlotte Perkins Gilman's exquisite feminist horror masterpiece. Best of all: You can download all of these horror books for free right now!
So settle in for a haunting evening of creepy reads. And be sure to check in with us next month for a fresh batch of classic frights!
In need of more terrifying recommendations?
Every Horror Movie Coming to Netflix, Hulu, and Amazon Prime Video This September
September's Horror and True Crime Book Deals Are Here to Haunt Your Dreams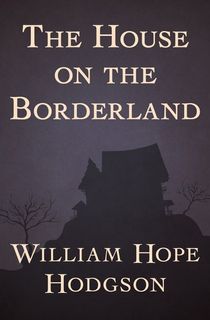 The House on the Borderland
"A classic of the first water." —H. P. Lovecraft
In rural Ireland, two travelers stumble upon the ruins of a lakeside home. Inside, they discover a diary detailing the terrible final days of a man known only as the Recluse. A scholar who bought the house for its isolation, the Recluse is plagued by strange sounds and terrible hallucinations soon after he moves in. He dreams of an eerie "Plain of Silence," where a jade-green version of the house is surrounded by ominous mountains populated with mythical beasts and gargantuan monsters. Exploring a nearby ravine known locally as the Pit, the Recluse and his loyal dog, Pepper, are attacked by a creature that appears to be half-human and half swine. A fantasy reunion with his long-lost lover proves that the house has powers beyond the Recluse's comprehension. And just when he thinks that the horror is finally over, the real nightmare begins.
Related: 22 Paranormal Books You Haven't Read Yet (But Should)
Dripping with tension and atmosphere, The House on the Borderland is a landmark of supernatural horror and one of the scariest stories ever told.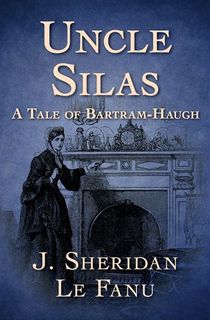 Uncle Silas
Family secrets and sinister plots abound in this beautifully atmospheric Victorian gothic thriller from a celebrated Irish author.
For Maud Ruthyn, life is lonely in a mansion with no family besides her melancholic father. But when Madame de la Rougierre is hired to be her governess, Maud finds herself in the clutches of a mysterious and malevolent woman. When her caregiver is eventually dismissed, Maud is relieved to have the woman out of her life. But it isn't long before she encounters the madame again.
Related: 14 Psychological Horror Books That Will Mess with Your Head
With the passing of her father, Maud is sent to live with her Uncle Silas at Bartram-Haugh until she can inherit the family estate. Feeling increasingly trapped in her uncle's home, Maud is shocked to learn that Madame de la Rougierre is at her uncle's service. And when Madame is instructed to escort Maud to London, the young girl begins to see through the shadows of deceit: No one intends for her to leave Bartram-Haugh alive.
J. Sheridan Le Fanu's most famous novel, Uncle Silas is an eerie psychological thriller and has been translated into several languages as well as adapted for film.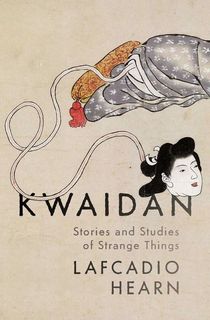 Kwaidan
A classic book of ghost stories from one of the world's leading nineteenth-century writers, the author of In Ghostly Japan and Japanese Fairy Tales.
Published just months before Lafcadio Hearn's death in 1904, Kwaidan features several stories and a brief nonfiction study on insects: butterflies, mosquitoes, and ants. The tales included are reworkings of both written and oral Japanese traditions, including folk tales, legends, and superstitions.
Related: Explore the Most Haunted Places in America and Beyond with These 16 Paranormal Books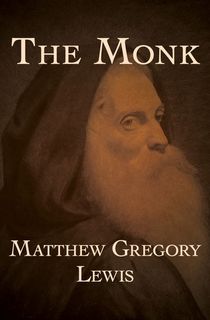 The Monk
In what is widely considered to be the first Gothic novel, a monk must resist a temptation that could consume his soul
Ambrosio has developed a reputation across Madrid for his piety and selflessness in his role as a monk. Left on the abbey's doorstep as a child, Ambrosio took quickly to monastic life, and his fellow monks pronounced him a gift from the Virgin Mary. Despite his virtue, his status as the abbey's favorite son is put in jeopardy with the arrival of Matilda, a woman with a terrible secret who disguises herself as a monk to be closer to Ambrosio.
A sensational Gothic horror book that is as stunning to readers today as it was two hundred years ago, The Monk is a shocking rumination of the nature of good and evil, and a morality tale that explicitly details the consequences of desire.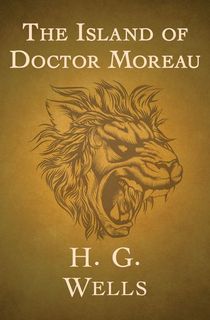 The Island of Doctor Moreau
H. G. Wells's science fiction classic: the dark and captivating story of one man's fight for survival against the lab-made nightmares of a mad scientist
Related: Richard Matheson: Where to Begin with the Legendary Sci-Fi Horror Author
Shipwrecked and abandoned, Edward Prendick cautiously steps ashore a remote island in the Pacific. Though wary, Prendick is unaware of the horrors that await him here. But what appears at first to be a typical volcanic island slowly reveals itself to be the macabre workshop of maligned London physiologist Dr. Moreau. Moreau's genius had been celebrated far and wide until the true nature of his work was exposed. Now secluded on his island, Moreau engages unimpeded in gruesome experiments of vivisection, splicing animal and man together in a terrifying display of his dominion over nature. When Prendick realizes he's slated to be the next subject on Moreau's grisly surgical table, he flees to the jungle—where all manner of unnatural creatures abound...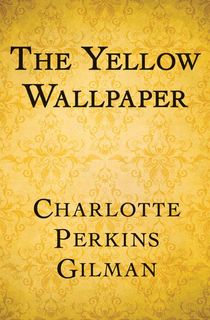 The Yellow Wallpaper
A groundbreaking feminist masterpiece and one of the most exquisite horror stories in American literature
Diagnosed by her physician husband with a "temporary nervous depression—a slight hysterical tendency" after the birth of her child, a woman is urged to rest for the summer in an old colonial mansion. Forbidden from doing work of any kind, she spends her days in the house's former nursery, with its barred windows, scratched floor, and peeling yellow wallpaper.
Related: 20 Female Horror Writers That Will Haunt Your Bookshelves Forevermore
In a private journal, the woman records her growing obsession with the "horrid" wallpaper. Its strange pattern mutates in the moonlight, revealing what appears to be a human figure in the design. With nothing else to occupy her mind, the woman resolves to unlock the mystery of the wallpaper. Her quest, however, leads not to the truth, but into the darkest depths of madness.
A masterly use of the unreliable narrator and a scathing indictment of patriarchal medical practices, The Yellow Wallpaper is a true American classic.