Josh Malerman's horror novel Bird Box was published in 2014, and was later adapted into a 2018 Netflix movie starring Sandra Bullock. Both the movie and the book were smash hits, and Bird Box quickly became a cultural phenomenon. Luckily for us, Malerman has finally published Bird Box's sequel, Malorie, allowing us to experience another harrowing adventure alongside the titular character.
Bird Box takes place in the near future, when terrifying entities suddenly attack. With a single glimpse of these mysterious creatures, humans instantly break with reality and are driven to extreme violence. Five years after the creatures arrived, Malorie and her two children set off on a perilous 20-mile race to safety, blindfolded the entire time. Although Bird Box's ending was as satisfying as the novel could allow, we were still left with some burning questions.
Related: Josh Malerman: Must-Read Horror Books by the Stoker Award-Nominated Author, Including the Blinding Terror of Bird Box
Malorie is set over a decade after the events of Bird Box. Staying sightless is still the only way to remain sane, but the world now holds more horror than just the evil beings. After receiving some life-altering news, Malorie and her now-grown children might have to risk it all yet again. Malorie maintains the same themes that made Bird Box so popular—a fearless female lead, the terror of losing vital senses when we need them most, and a thrilling escape tale—yet it still serves as a fresh and haunting new story.
If you're like us and have already devoured Bird Box and Malorie, leaving you desperate for similar books, these 13 heart-stopping titles should do the trick.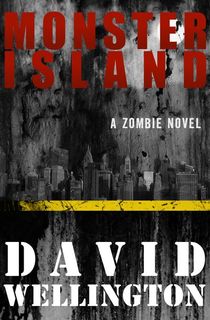 Monster Island
The first entry in David Wellington's Monster Island Trilogy takes place in a post-apocalyptic Manhattan, where the millions of residents have become cannibalistic monsters whose sole purpose is to kill and consume the living. The story follows a father determined to retrieve medical necessities for his daughter that are located in the UN building in Midtown. Much-needed help comes in the form of a team of fierce teenage girls who have grown into hardened soldiers. Like Bird Box, the main character's task seems near-impossible, and he faces staggering odds. However, as Malerman has shown us, you can never underestimate a parent's love.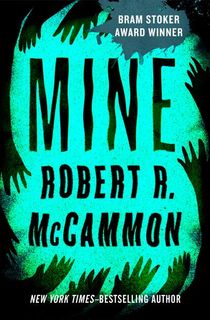 Mine
A one-time member of a 1960s cult called the Storm Troopers, 40-something-year-old Mary Terrall now fills her days with murderous thoughts, LSD, and dreams of motherhood—until she finally snaps. Kidnapping a newborn from a nearby hospital, Terrall sets out to bring the infant to the former leader of her cult, Lord Jack. However, the baby's mother isn't going to just sit around. She sets off on a violent and terrifying cross-country chase, and in the same vein as Bird Box and Malorie, Mine shows there is nothing a mother won't do to save her child.
Related: 12 Creepy Robert McCammon Books That Will Keep You Awake At Night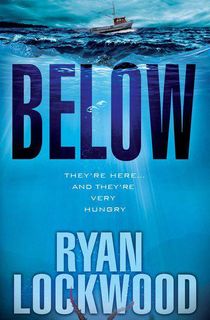 Below
Off the coast of California, something is dragging people into the depths of the ocean. The lone survivor of such an attack can only choke out three words: "los diablos rojo." A professional scuba diver and a brilliant female oceanographer are determined to get to the bottom of this mystery. What they find is terrifying—thousands of million-year-old predators are surfacing to feed, and the two are now in a race against time to save humanity. A heart-pounding read, Below might leave you a little nervous next time you want to take a dip in the ocean.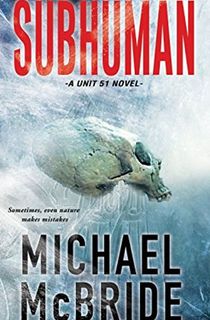 Subhuman
Hidden beneath the ice in Antarctica are the ruins of a lost alien civilization. Five leading scientific experts have been chosen to investigate this mystery. To their horror, the long-extinct predators begin mutating and are reborn in a form more dangerous than ever before—and the scientists become their prey. Subhuman quickly becomes a panic-stricken escape story and, similar to Bird Box, you'll spend every page questioning whether your favorite characters will survive.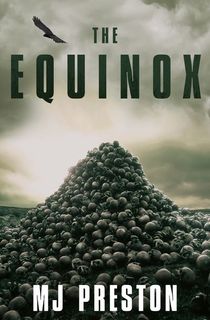 The Equinox
A murderous shapeshifter known as "The Walker" was once barred from our world by the Chocktee Nation. However, it has since broken through and now walks among humans, always hunting and always hungry. Equinox's main character is telepathically drawn to The Walker and has been tracking it for over a decade, but the creature always manages to stay a step ahead. A terrifying story that draws inspiration from Native American lore, The Equinox is a thrilling blend of horror, mystery, and myth.
Related: These Bewitching Folk Horror Books Will Haunt Your Dreams
Available on September 15, 2020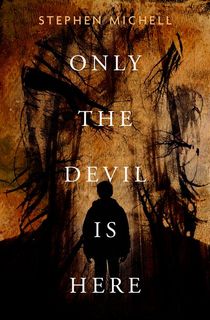 Only the Devil Is Here
A stranger brutally murders six-year-old Evan's foster parents before kidnapping the boy. Evan is desperate to escape his captor, but Rook possess inexplicable power and strength. The duo soon begins a treacherous trek across the freezing Canadian wilderness, dodging peril from monsters and men alike. Evan doesn't know their destination, but he does know that his fierce protector and his own burgeoning powers are the only things that stand between him and a horrific, unknowable future.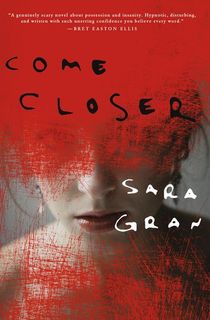 Come Closer
Come Closer sees a successful young architect's life going off-kilter, bit by bit. Amanda finds herself writing lewd notes to her boss, shoplifting, and indulging in acts of cruelty. Most mysterious of all, she starts having dreams starring a woman who reminds her of her imaginary childhood friend, Naamah.
As Amanda's actions and personality become more and more disturbing, the question remains—is she going mad, or has something demonic taken over? Described as "a gripping contemporary tale of terror" (Publishers Weekly), Come Closer will have you questioning the fine line between reality and insanity.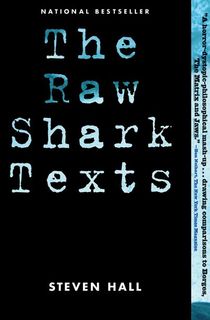 The Raw Shark Texts
A man wakes up one day with no memories of his life or who he is. Beside him is a note urging him to call a Dr. Randle. The doctor tells the man that his name is Eric Sanderson, and he has been experiencing dissociation and memory loss due to the death of his girlfriend.
Related: 12 Dark and Extraordinary Pandemic Books to Make You Feel Less Alone
Eric soon finds himself on the run from Ludovician, a type of metaphysical fish. Similar to the creatures in Bird Box, Ludovician has a terrifying ability: he feeds on human memories and one's sense of self. Alongside a woman who is running from her own mysterious past, Eric must trek through nameless horrors in order to free himself...and save others from a similar fate.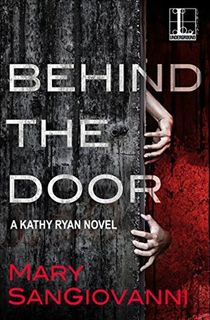 Behind the Door
Deep in the forest stands a Door that has never been opened. In times of deep need, people slide a handwritten note under the Door that describes their burden, sealed with wax and their own blood. After her teenage son's suicide, a grieving mother desperate to ease her pain asks the Door to erase all memories of her son. However, like others before her, she doesn't fully consider the consequences of her request. Full of regret, she does the unthinkable and opens the Door to take back her note.
What happens next is horrific—every personal misdeed, dark secret, and plea that has ever been delivered to the Door is unleashed. It now falls on the mother and an occultist to seal the Door, before hell is unleashed upon the world.
The Ritual
Four close college friends set off on a camping trip in the forests of Sweden. After they take an ill-advised shortcut, the group gets lost. As they wander around the vast wilderness, everything spirals out of control when they find a sickening object hanging high in a tree, bones and pagan symbols littering the isolated forest—and begin to sense that something inhuman is stalking them. Both The Ritual and Bird Box never show the unnatural horrors they portray, instead describing the effects felt by the characters. It's a smart choice that makes both stories feel even more claustrophobic and terror-stricken.
The Silence
In another not-too-distant future, carnivorous flying creatures have been released from underground, where they learned to hunt solely by sound. Any noise will attract the "Vespes," and they devour whatever meat they can find. In this new world order, a deaf teenager in London becomes her family's only chance of survival, since she has learned to navigate the world in silence.
Related: 13 Terrifying Books to Read While You Wait for A Quiet Place Part II
As the creatures swarm the UK and the family attempts to flee, The Silence shows us that what humans are capable of in the face of catastrophe might be scarier than the monsters themselves. Just like Malerman, Lebbon introduces us to characters who will go to brutal and horrific lengths to save their families.
Blindness
Written by Nobel Prize-winning Portuguese author José Saramago, this novel takes place in a city whose population is afflicted by an outbreak of blindness. The government rounds up the sick and the exposed in an abandoned mental hospital surrounded by armed guards who are ordered to shoot anyone trying to escape.
Like Malerman, Saramago uses the subsequent breakdown of society and the resulting horror to examine what binds us together. Nine years after the publication of Blindness, the sequel Seeing was released. Seeing begins four years after the events of Blindness, and was described as "another invaluable gift from a matchless writer" (Kirkus Reviews).
Survivor Song
Written by the bestselling author of The Cabin at the End of the World, Survivor Song revolves around an extremely contagious rabies-like virus that has swept through Massachusetts. Anyone who catches it instantly becomes a mindless killer. With all of the nearby hospitals overrun, it falls on a pediatrician to get her pregnant friend to safety.
Related: Paul Tremblay: Where to Begin with the Stoker Award-Winning Horror Author of A Head Full of Ghosts
The two exceedingly brave women set out on a harrowing journey, where they face unimaginable dangers from infected and uninfected humans alike. Called a "zombie novel for our virus-stricken times" (The New York Times), the impact that Survivor Song's ending has is reminiscent of Bird Box—you know it's the only way the book could've concluded.
Featured still from "Bird Box" via Netflix
This post is sponsored by Open Road Media. Thank you for supporting our partners, who make it possible for The Lineup to celebrate the horror stories you love.