October is finally here, horror fans! And with the creepiest month of the year upon us, now's the perfect time to crack open a fresh tale of terror. And if that particular book is 100% free to read? Well, talk about the perfect Halloween treat! That's why we rounded up the best free true crime and horror books you can read this October.
There's a little something for everyone in our October goody bag, whether it's Walter Hubbell's paranormal classic about the real-life haunting of Esther Cox, H.B. Irving's chilling true crime investigation into the world's most sinister criminals and serial killers, or an undying collection of ghost stories from horror master M.R. James. Best of all: You can download all of these true crime and horror books for free right now!
So settle in for a haunting night of creepy reads. And be sure to check in with us next month for a fresh batch of classic frights!
In need of even more terrifying recommendations?
Every Horror Movie Coming to Netflix, Hulu, and Amazon Prime Video This October
October's Horror and True Crime Book Deals Are Here to Haunt Your Dreams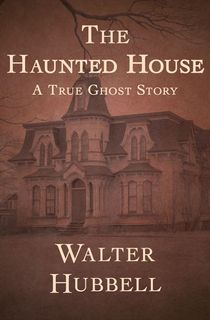 The Haunted House
The blood-chilling true story of a nineteenth-century girl's terrifying and bewildering haunting
First published in 1879, The Haunted House: A True Ghost Story is the author's account of the infamous haunting of eighteen-year-old Esther Cox, who lived with her extended family in Amherst, Nova Scotia—a beautiful, peaceful little village, population three thousand—during the late 1800s. Walter Hubbell stayed with the family for six weeks, during which he witnessed a variety of alternately compelling and terrifying paranormal and unexplained events.
Related: Horror in Nova Scotia: The Great Amherst Mystery and the Possession of Esther Cox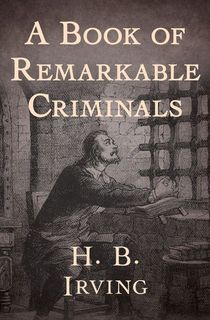 A Book of Remarkable Criminals
This classic study profiles serial killers, gentleman murderers, and every stripe of madman in between
Benjamin Pitezel should never have trusted H. H. Holmes. In 1894, the two men conspired to fake Pitezel's death for the sake of a $10,000 insurance settlement. But Holmes decided murder would be simpler. He killed his partner, kidnapped three of his children, and tried to claim the insurance money as his own. The scheme unraveled and Holmes killed the children as well. When he was caught, the police had no idea they had captured one of the vilest murderers in American history. The Pitezel murders were only the tip of a very bloody iceberg.
The chilling case of H. H. Holmes—famously recounted in Erik Larson's award-winning bestseller, The Devil in the White City—is but one of the true crime tales contained in this remarkable work. Author H. B. Irving understood the public's lurid fascination with murder, and in this seminal study he shows readers the many faces of evil.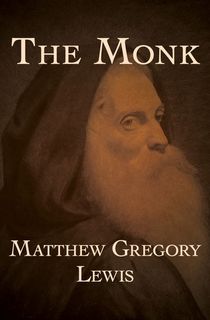 The Monk
In what is widely considered to be the first Gothic novel, a monk must resist a temptation that could consume his soul.
Ambrosio has developed a reputation across Madrid for his piety and selflessness in his role as a monk. Left on the abbey's doorstep as a child, Ambrosio took quickly to monastic life, and his fellow monks pronounced him a gift from the Virgin Mary. Despite his virtue, his status as the abbey's favorite son is put in jeopardy with the arrival of Matilda, a woman with a terrible secret who disguises herself as a monk to be closer to Ambrosio.
A sensational Gothic horror novel that is as stunning to readers today as it was two hundred years ago, The Monk is a shocking rumination of the nature of good and evil, and a morality tale that explicitly details the consequences of desire.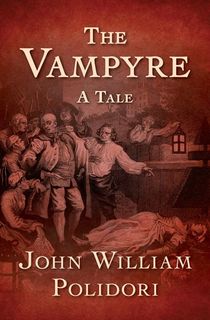 The Vampyre
This classic vampire story has inspired generations of authors, from Bram Stoker to Charlaine Harris.
A young English gentleman of means, Aubrey is immediately intrigued by Lord Ruthven, the mysterious newcomer among society's elite. His unknown origin and curious behavior tantalizes Aubrey's imagination. But the young man soon discovers a sinister character hidden behind his new friend's glamorous facade.
Related: 19 Vampire Movies that will Make Your Blood Run Cold
When the two are set upon by bandits while traveling together in Europe, Ruthven is fatally injured. Before drawing his last breath, he makes the odd request that Aubrey keep his death and crimes secret for a year and a day. But when Ruthven resurfaces in London—making overtures toward Aubrey's sister—Aubrey realizes this immortal fiend is a vampyre.
John William Polidori's The Vampyre is both a classic tale of gothic horror and the progenitor of the modern romantic vampire myth that has been fodder for artists ranging from Anne Rice to Alan Ball to Francis Ford Coppola. Originally published in 1819, many decades before Bram Stoker's Dracula, and misattributed to Polidori's friend Lord Byron, The Vampyre has kept readers up at night for nearly two hundred years.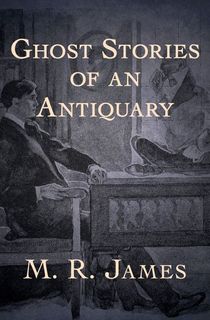 Ghost Stories of an Antiquary
Sometimes the greatest horrors lurk in the most mundane places
This collection features some of M. R. James's greatest tales of the supernatural world crossing over into our own. In "Number 13," an inn that previously belonged to an alchemist changes dimensions in the night. "The Mezzotint" features a painting of a house reenacting a gruesome scene from the house's history. In "The Treasure of Abbot Thomas," an antiquary who has discovered the location of a treasure gets far more than he bargained for.
James's tales of the terror that hides beneath the prosaic continue to stun more than a century after they were written.
Featured photo: freestocks.org / Unsplash
This post is sponsored by Open Road Media. Thank you for supporting our partners, who make it possible for The Lineup to continue publishing the true crime and creepy stories you love.