December is upon us, bringing with it plunging temperatures and the longest, darkest nights of the year. And as every horror fan knows, what better way is there to warm your icy heart than with a horror or true crime book—especially if said book is free?
This month, we're bringing you a selection of free books, spanning classics to contemporary reads and covering all manner of ghoulish frights. From heinous crimes, to things that go bump in the night, these will keep you terribly busy well into the new year.
Hunker down for the winter with one of these spine-tingling reads. And be sure to check in with us next month for a new batch of free books!
In need of even more chilling recommendations?
This Office Gift Exchange is a Real Killer
11 Eye-Opening True Crime Books for Fans of Crazy, Not Insane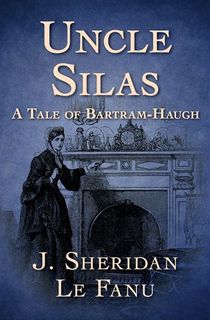 Uncle Silas
Family secrets and sinister plots abound in this beautifully atmospheric Victorian gothic thriller from a celebrated Irish author.
For Maud Ruthyn, life is lonely in a mansion with no family besides her melancholic father. But when Madame de la Rougierre is hired to be her governess, Maud finds herself in the clutches of a mysterious and malevolent woman. When her caregiver is eventually dismissed, Maud is relieved to have the woman out of her life. But it isn't long before she encounters the madame again.
Related: 13 Fascinating UFO Books for Believers and Skeptics Alike

With the passing of her father, Maud is sent to live with her Uncle Silas at Bartram-Haugh until she can inherit the family estate. Feeling increasingly trapped in her uncle's home, Maud is shocked to learn that Madame de la Rougierre is at her uncle's service. And when Madame is instructed to escort Maud to London, the young girl begins to see through the shadows of deceit: No one intends for her to leave Bartram-Haugh alive.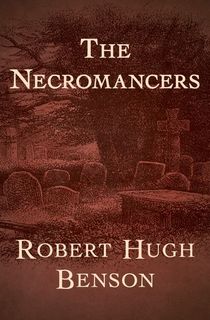 The Necromancers
An early entry in what would become known as the horror genre, this spellbinding classic has captivated readers for generations.
Following the death of his fiancée, Laurie Baxter becomes consumed by an obsession with the supernatural. Attempting to reach his deceased bride, he attends rituals and séances, delving ever deeper into the dark embrace of the occult. But instead of reconnecting with his lost love, Laurie is brought into contact with forces far more sinister.

Written by a Catholic priest, The Necromancers is a chilling warning against dabbling in the dark arts.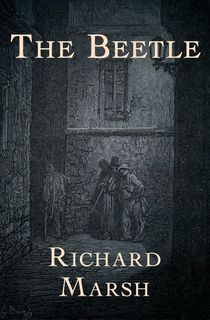 The Beetle
The thrilling classic tale of a strange and sinister creature that stalks its prey mercilessly and changes shape at will.
From the mysterious depths of Egypt comes a creature "born neither of God nor man." This shape-shifting being has made its way to London seeking revenge for the crimes that have been committed against the order of its ancient religion—and the primary target of this merciless and relentless terror is politician Paul Lessingham. As panic spreads throughout the city, it falls to Paul and his friends to stop the beast once and for all.
Related: 13 Haunting Books Just Like Amityville Horror

Published the same year as the horror classic Dracula, The Beetle originally outsold Bram Stoker's famous book. Richard Marsh's story is a dark mirror of England at the end of the century, a tale of Victorian horror and mystery with a monster as dreadful and elusive as any in literature.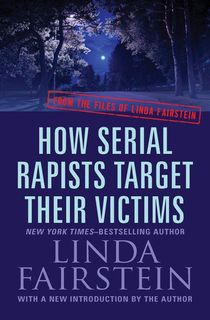 How Serial Rapists Target Their Victims
Crime expert Linda Fairstein reveals the sinister ways that rapists select and attack their victims, and what you need to know to protect yourself
From the man who haunted midtown Manhattan's high-rise office buildings, to the stalker in the wooded suburbs near Nashville, serial rapists often have one chilling trait in common: They operate in "comfort zones." Sometimes they find their own comfort zones, such as the stairwell of a familiar office building. Other times they may pinpoint their victims' comfort zones, such as the bedroom of an unlocked house. In both cases, experienced sexual predators exploit their potential victims' most unguarded moments.
In How Serial Rapists Target Their Victims, Linda Fairstein breaks down the patterns of these violent criminals and describes the day-to-day ways that women can best safeguard against them. Originally published in Cosmopolitan, this essay is now available in digital format for the first time and features a new introduction by the author.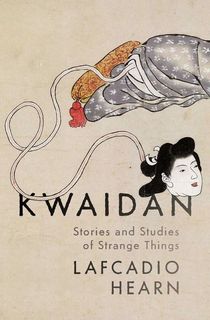 Kwaidan
A classic book of ghost stories from one of the world's leading nineteenth-century writers, the author of In Ghostly Japan and Japanese Fairy Tales.
Published just months before Lafcadio Hearn's death in 1904, Kwaidan features reworkings of both written and oral Japanese ghost traditions, including folk tales, legends, and superstitions.
Related: 13 Spine-Tingling Ghost Story Books for the Chilly Autumn Nights Ahead
This post is sponsored by Open Road Media. Thank you for supporting our partners, who make it possible for The Lineup to continue publishing the true crime and creepy stories you love.
Featured photo: Adam Chang / Unsplash