On November 13, 1974, Ronald DeFeo, Jr. slew six members of his family as they lay in their beds in their Dutch Colonial house in the Long Island suburb of Amityville. Of course, as horror aficionados know, however, that was just the beginning of the terror that would grip that infamous house.
Related: The Real Amityville Horror: A Look Back at the DeFeo Murders
At least, that's the story that Jay Anson tells in his landmark 1977 book The Amityville Horror, which served as the basis for the 1979 film and its many, many, many sequels. Anson's book tells the story of the Lutz family, who moved into the house roughly a year after the slaying of the DeFeo family – and back out again in less than a month, after experiencing what they claimed were numerous supernatural phenomena.
The book has since been the subject of much controversy, and Ronald DeFeo's defense attorney has admitted to making the whole story up "over many bottles of wine" in collaboration with the Lutz family. The payoff? Fame and fortune for them, and a shot at a retrial for his client for him. The Lutz family, meanwhile, have denied his claim, with George Lutz stating, on a History Channel special, "I believe this has stayed alive for 25 years because it's a true story."
Regardless of the authenticity – or lack thereof – of Anson's original book, The Amityville Horror has become an integral part of the American horror, paranormal, and true crime landscapes. The film spawned more than half-a-dozen sequels, while a variety of unrelated films have also used the story as a jumping-off point. The house's famous windows are as immediately identifiable in the horror genre as Jason's mask or Freddy's glove, and have shown up in mainstream films as recently as 2016's The Conjuring 2, which deals directly with the involvement of self-styled "demonologists" Ed and Lorraine Warren in the case.
For fans of the movies, Anson's book, paranormal investigations, or strange hauntings, there are plenty of other books out there that capture the same spirit (no pun intended). Here is a devil's dozen of our favorites…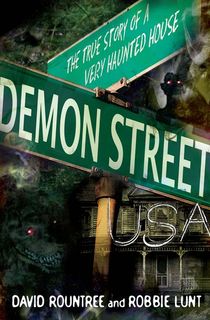 Demon Street, USA
Phantom parties. Demonic entities. A dancing stove. And a final showdown between good and evil that takes place on Halloween night. Demon Street, USA kind of has it all. When Penelope finds herself in the crosshairs of demonic forces after a summoning gone awry, she and her friend Robbie reach out to David Rountree, a Lakota shaman. Together, he and David embark on a quest to sites of spiritual power to gather the artifacts and allies that they'll need in order to banish evil and survive the night in this thrilling firsthand account.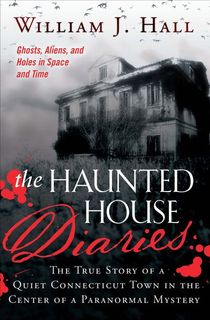 The Haunted House Diaries
Most of the time, we get accounts of hauntings and other paranormal activity after the fact. In The Haunted House Diaries, author William J. Hall presents us with actual excerpts from the journal of Donna Fillie as she recounts – in real time – what it was like to live for decades in the Connecticut farmhouse that paranormal investigators Ed and Lorraine Warren dubbed "Ghost Central."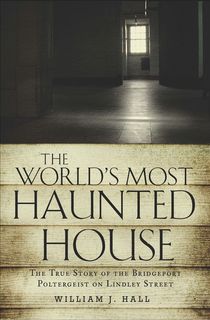 The World's Most Haunted House
In 1974, media outlets from all across the country reported on unexplained happenings in an unassuming home on Lindley Street in Bridgeport, Connecticut. Decades later, William J. Hall, author of The Haunted House Diaries, uncovered hours of new interviews with those who had witnessed the phenomena firsthand. In The World's Most Haunted House, he brings all these disparate accounts together to weave an unforgettable story about a largely forgotten haunting.
Related: The Bridgeport Poltergeist: How a Restless Spirit Terrorized a Connecticut Family In Their Own Home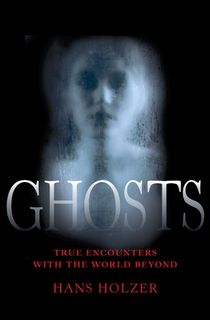 Ghosts
Parapsychologist Hans Holzer wrote more than a hundred books about what he called "the other side," and appeared on numerous television programs, including consulting on Leonard Nemoy's series In Search Of. In this book, which has been called "the holy grail" of Holzer's work, he discusses many of his most famous – and infamous – cases, including his work at the Amityville Horror house.
Related: This House Is Haunted: The Cursed Villa of Maisons-Laffitte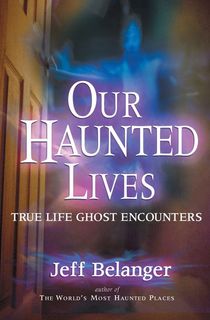 Our Haunted Lives
Many stories of hauntings and paranormal phenomena focus on the events themselves, using the accounts of witnesses as groundwork for the story. Not so with Jeff Belanger's book, which focuses heavily on interviews with those who experienced paranormal phenomena firsthand – including the Amityville case – and how that experience changed, shaped, and, in some cases, defined the rest of their lives. These stories are not just about ghosts and other unexplained events, they are about what those events mean to us all.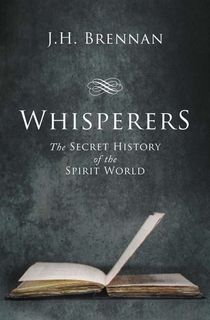 Whisperers
Whether you believe in them or not, spirits have been with us for as long as humans have been contemplating their own mortality. In this "scintillating account of meetings with spirits through history" (New York Times-bestselling author Mark Booth), author and lecturer J. H. Brennan takes us on a tour through the history of spiritual belief and how voices from the beyond – or the belief in same – have shaped our politics, our social lives, and our culture for centuries.
Related: Whisperers: A Conjuring of Spirits Unfolds Before Their Very Eyes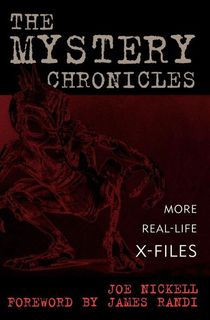 The Mystery Chronicles
Paranormal investigator Joe Nickell "solves" seemingly unsolvable enigmas, dealing with everything from the infamous Winchester Mystery House to the West Virginia mothman to the Shroud of Turin and, yes, the Amityville Horror. Whether or not those solutions hold water is up to you, the reader, but in this book, he tackles more than three dozen haunting, perplexing, and sometimes terrifying mysteries.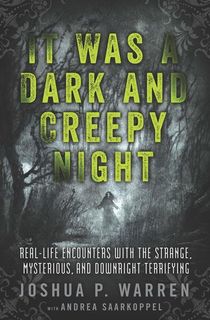 It Was a Dark and Creepy Night
From angels and demons to ESP, UFOs, and cryptids, there are only three things that all the stories in Joshua P. Warren's It Was a Dark and Creepy Night have in common: They're short, they're true (or purport to be), and they'll send a shiver down your spine. At least, that was the intent when he gathered this freaky collection of short, shivery tales that range from contact with aliens to the Amityville Horror. They'll all make you wonder – and they can all be read in bite-size chunks.
Related: 9 Horror Short Story Collections to Keep You up at Night
The Uninvited
The St. Louis Post-Dispatch chose The Uninvited as one of the Best Books of 2008. In it, Steven LaChance tells the firsthand story of his encounters with a demonic presence in his home in Union, Missouri. From strange sounds to putrid odors to sexual assaults, LaChance and his children survived terrible demonic attacks that even cost the lives of family pets. Then, just when they thought they had escaped, LaChance had to return to the dwelling of evil to help save its next inhabitant in this page-turning book.
Related: 16 Haunted House Books That Will Leave You Sleeping with One Eye Open
The Real Amityville Horror
Jay Anson's legendary 1977 book details the events that befell the Lutz family after they moved into the house in Amityville – but before that there were the murders that started it all. Comparatively few books have been written that dive into the actual crime that kicked off one of the most infamous hauntings in American history, so for those who want a deeper dive, Francis J. Armstrong's book contains many of the facts in the case that have often been obscured by the legends over the years.
Related: Butch DeFeo: The Killer Behind "The Amityville Horror"
Ed & Lorraine Warren and Robert David Chase
Considered genuine demonologists by some and charlatans and con artists by others, Ed and Lorraine Warren were already among the most famed of paranormal investigators, even before their cases were immortalized in the Conjuring film series. Ghost Hunters offers a firsthand look at some of their most famous and chilling cases, from the real-life Annabelle doll to their experiences in the Amityville Horror house.
Ghostland
More than merely a "lively assemblage and smart analysis of dozens of haunting stories" (The New York Times Book Review), Colin Dickey's Ghostland is a look at American history as told through our haunted houses, including the Amityville Horror house. Chosen as one of NPR's Great Reads of 2016, Ghostland provides fascinating cultural analysis of what our haunted places say about us as a nation and as individuals.
Hell House
Sure, it's unabashedly fiction, but this classic 1971 haunted house novel by Richard Matheson deals in much of what was considered legitimate paranormal theory at the time that The Amityville Horror was written, benefitting from Matheson's years of study into the beliefs and practices of spiritualism and those who followed it not merely as an ideology, but as an article of faith. Plus, it's just a cracking good read that's also genuinely terrifying!
Related: 22 Paranormal Books You Haven't Read Yet (But Should)
This post is sponsored by Open Road Media. Thank you for supporting our partners, who make it possible for The Lineup to present the horror stories you love.