Have you ever thought, "I really want to read ~something~ but I don't know what I'm in the mood for"? Yeah, me too.
In fact, I do it all the time. It's what we in the book community refer to as being a "mood reader". Try as we might to perfectly curate stacks of books we plan to read each month, the plan never sticks. Sometimes I'll go so far as to plan a whole theme for a month (like unhinged women) but then after one book, I'm like NOW I NEED SOMETHING WITH A CULT IN IT. We just have to go wherever our mood takes us in order to avoid the treacherous: READING SLUMP—the reader's archnemesis. Let's stick together and combat that evil beast.
The first step in taking down the READING SLUMP is to find the perfect book to match our current mood. That's where I come in to help. I've created a bit of a mood board for readers.
Next time you're feeling a slight slump coming on or you're craving something specific, you can try one of these:
Pick your next spooky read based on your current mood!
If you're feeling… Sad
Disclaimer, I guess I mean if you're wanting to feel sad because if you're already sad, these books won't make you happy. They're sad. Like really sad.
Pet Sematary
The PINNACLE of grief horror.
Crossroads
The tried and true question of "what would you do to bring back your child?".
Stirring the Sheets
The tiniest book that will make you the saddest.
If you're feeling… Morbid
Maybe you've got a weird morbid itch that you just can't scratch. Not only will these three books satisfy that craving, you'll also learn A LOT about dead things.
Stiff: The Curious Lives of Human Cadavers
Stiff is about our bodies postmortem—and it is equal parts hilarious and educational.
Working Stiff: Two Years, 262 Bodies, and the Making of a Medical Examiner
Judy Melinek is a medical examiner in NYC who worked firsthand in the aftermath of the September 11th attacks.
Smoke Gets in Your Eyes
Honestly, this book really made me want to work in a crematory.
If you're feeling… Unhinged
Are you feeling like if one more thing goes wrong, you're going to snap? Okay, you're in luck. The characters in these books are feeling the same way. I hope you find them relatable.
Go Down Hard
We love a woman out for revenge.
They Never Learn
Once again, we're going for the don't eff with women mantra.
Waif
I love how weird this book gets. Angela is sick of her unhappy upper class life so she decides to dive into the world of underground film.
If you're feeling… Possessed
Perhaps it feels like a demon is inside your body and controlling your state of mind. RELEASE that inner demon and experience possession through someone else.
My Best Friend's Exorcism
These recommendations are for those who are feeling like they're walking through fog. If you're not sure who you are and where you are… these books won't help, they'll just make you feel more confused. But we like that, don't we?
Fever Dream
The title alone says it all.
Things Have Gotten Worse Since We Last Spoke
Probably the most polarizing book I've ever come across. I'm obviously on Team Obsessed.
If you're feeling… Nostalgic
Are you missing the good ol' days? The days where you rode your bike around with your friends and literally your only care in the world was if you had enough money for a candy bar? These ones will get you in your feels.
The Saturday Night Ghost Club
To be honest, the title sold me. I thought I'd be getting a cute little ghost story but this one is deep. *tear face*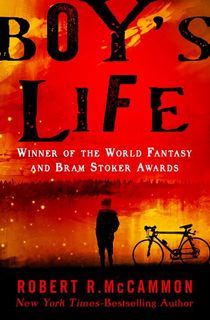 Boy's Life
The cult following of this book is REAL and it's for good reason. It has everything. Friendship and monsters and a lot of heart.
The Halloween Tree
I had to throw this classic in here for Halloween season. But also check out Dandelion Wine for all the summertime nostalgia. Bradbury's writing is so *chefs kiss*.