There's nothing we love more than diving into a horror novella. These short yet scary books captivate and terrify us in brief, vivid moments that linger far longer than the pages of prose, in which many writers explore the microcosmic consequences of two frightening words: what if?
Women, in particular, often live within these never-ending two word thought experiments. In fact, for many women, 'what if' is a constant mantra running through their heads. And when they put their answers to paper, the result is often a horrifying exploration of their (sometimes all-too-real) nightmares come to life. Not only is the horror novella a delectable—and some might even say ideal—form of the genre, it's also a great way to read many books very quickly, so you can sample several authors before diving into their longer work. In honor of the unofficial Women in Horror month—newly celebrated in March—we've gathered sixteen horror novellas written by women.
Crossroads
Crossroads by Laurel Hightower explores every parents' worst nightmare: their child dying. When it happens to Chris, her world is destroyed. Her grief is overwhelming until one day, she cuts her finger and a drop of her blood falls onto her son's memorial. When she sees his ghost later that night, she doesn't know if it's really her son. Or something else. In this emotional story—rabidly recommended by #HorrorBookTok on TikTok— Hightower forces us to all answer the question: how far would you go for someone you love?
Cirque Berserk
On a quiet summer night in 1989, the Cirque Berserk became the site of a gruesome massacre when a group of teenagers brutally murdered dozens of people. Thirty years later, Sam and Rochelle are desperate for one last adventure before college. They go the abandoned carnival to see if the urban legends are true. But something sinister waits inside the gates—and they may not make it out alive.
Related: 8 Emerging Horror Authors Who Are Changing the Face of Horror
Seeing Things
Abby Gillman is just starting to accept that blood is part of growing up. But finding a ghost at the end of trail of blood was not supposed to be part of that. No one believes her and Abby starts to wonder why she's the only one who can see the dead. But not even the dead will talk to her. When Abby goes to her uncle's house for the summer, she starts to unravel secrets that will give her answers—whether she wants them or not.
Benny Rose, the Cannibal King
Everyone in Blackwood, Vermont knows the legend of Benny Rose, Cannibal King. Everyone except the new girl. Which makes it perfect for high school Junior Desiree St. Fleur and her friends to pull a legendary Benny Rose prank on Halloween night. But when a storm blows in, the girls end up trapped in a neighborhood they don't recognize, filled with people who won't help them. They're going to learn the truth behind the legend. And the truth is hungry.
Dear Laura
This heart-pounding read is a Bram Stoker Award-nominated novella for a reason. After her friend Bobby went missing, Laura began receiving a letter every year on her birthday. This stranger knows where Bobby is. But he'll only tell Laura if she gives him something personal. But no matter how much she gives, how much humiliation and hurt she endures, it's never enough. As time passes, the letters turn into something more, something darker, pushing Laura into confronting how far she'll go for the truth.
Infested
When swarms of deadly mosquitoes, ravenous horseflies, and giant biting roaches descend on Green Swamp Zip-Line Adventure and Campground, no one is safe. But money comes first, pitting camp manager Casey Lovitt and entomologist Dr. Phillip Edwards against powerful businesses—and the local Sheriff's department attempts to cover the infestation up. Tourist season is fast approaching. And if they can't stop the hungry bugs, there will be nothing but desiccated bodies piling up at Green Swamp.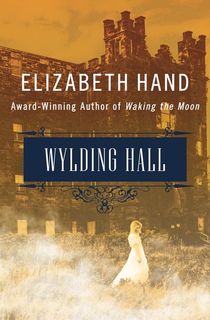 Wylding Hall
An instant classic by award winning author Elizabeth Hand, Wylding Hall relates the story of British acid-folk band's summer stay at a secluded hall—named, o course, "Wylding Hall"—to record their second album. But this house has dark secrets lurking in the shadows. By the end of their stay, they've created a masterpiece at a horrifying price: band leader Julian Blake disappears inside the mansion and never comes out. Years later, a young documentary filmmaker wants to interview the surviving magicians, along with their friends and lovers. Each has a story to tell. But which one is true?
Goddess of Filth
It's just a game when five girls hold a séance. But when the flames burn through the candles and one of them crawls on the floor chanting in the ancient language of their Aztec ancestors, they know something has gone terribly wrong. Their friend continues to act strangely, convincing the local priest that she's possessed. After the priest's efforts make the situation far more dangerous, the girls enlist the help of Dr. Camacho, a local professor. Is it a demon inside their friend? Or something far darker and more ancient?
Pretty Marys All in a Row
Bloody Mary. Mary Mack. Mary, Mary, Quite Contrary. Mari Lwyd. Each Mary embodies the terrifying legends behind their name and every night, they come together to share how they frightened the living. There's another Mary—Resurrection Mary, though she calls herself Rhee. At night, she hitchhikes a lonely highway until she's transported back to the decrepit mansion where she and the other Mary's are imprisoned. But when Rhee jumps into the mirror with Bloody Mary, she unlocks a way for the Mary's to move between their worlds. As they fight to find their freedom, something in the darkness is determined to keep them chained. Rhee has to figure out who each of them were before they became nightmares—or risk the shadow claiming them for good.
Related: Bram Stoker Award-Winning Horror Books To Quench Your Macabre Thirst
Mouth Full of Ashes
In this creepy novella, Callie Danoff can't bear to live in the same town after her sister dies. She hopes to leave her memories behind and start over in a new place. And it seems promising. There's a spooky boardwalk and a local vampire gang led by charismatic Elijah. Callie doesn't believe any of it is real, until she and Ramsey accidentally drink vampire blood. With only three days before they turn, Callie has to figure out how to save their lives.
McGlue
McGlue wakes up in a ship's hold with no memory of who he is or how he got there. He's told he murdered his best friend. As he sobers up, his memories start creeping in, but they're obscured and difficult to face. McGlue relives pivotal moments in his life and discovers not only who he was, but what he may be capable of.
The Monster of Elendhaven
In this unsettling novella, the city of Elendhaven was left to die after the plague ran through it. It sits on the edge of the ocean, abandoned and stripped, where strange things sometimes crawl from the deep. One of those things is shaped like a man with murder in his heart. He lurks the streets before he's taken in by a cruel master who's hell-bent on vengeance. Together, they are capable of monstrous things. Determined to right the wrongs of their past, they'll destroy anything and everyone for justice—even if that includes the entire world.
Waif
Angela has it all. The rich husband, the big house, the endless bank account. Or does she? The sight of a stranger in a grocery store sparks sexual desires she thought were dead and gone. Obsession takes over, and soon, Angela is immersed in the dangerous world of fetish pornography and back-alley surgery. As buried memories rise, Angela becomes infatuated with fetish film performer Reena—and realizes she must choose between her stable but unhappy life or the thrilling yet risky world of misfits, outcasts, and underground films.
Related: 7 Novels that Read like True Crime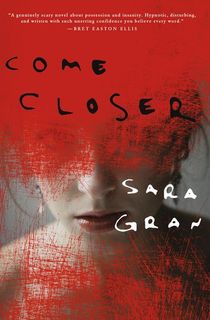 Come Closer
It starts small. A strange noise in her apartment. A curse-laden memo to her boss. Little by little, Amanda's life is coming unraveled. A woman with pointed teeth paints her dreams with a blood-red sea. The woman whispers in her head, urging her compulsions in sporadic and unpredictable ways. As she tries to grapple with control over her life, she wonders if she's possessed. But maybe she's simply losing her mind.
"Once, Future"
A group of college students take on the roles from the epic King Arthur legend as a project. Their behavior starts to shift, changing the way they interact not just with each other, but the world as a whole. But as the story goes on, the questions of whether life is mimicking art, or is art mimicking life becomes blurred. The novella "Once, Future" is featured in Howard's story collection, A Cathedral of Myth and Bone.
To Be Devoured
Andi watches the vultures circle her house. They taunt her, urging her to join them and discover their secrets. Curiosity turns into obsession and Andi wonders: what does dead flesh taste like? Can she create her own wings? She turns to her therapist while Andi's girlfriend, Luna, tries to help keep the dark thoughts away. But the closer she gets to understanding what the vultures are hiding, the harder it is to turn away. Can she ignore the circling birds? Or will she discover what her loved ones taste like?
Related: 13 Terrifying Real-Life Cannibals Who Will Make You Sick to Your Stomach