There's never been a time when women were not an integral part of the horror genre, and yet their status within horror has always been complex. On one hand, there are innumerable horror films and books that include female characters as merely helpless victims of violence. On the other, horror done right can be a vehicle for empowerment—a way for women to explore their worst fears and summon the inner strength to triumph over monstrous entities.
February is Women in Horror Month, marking a time to celebrate the badass ladies who've carved a niche for themselves in the male-dominated genre over the last 200 years. These women in horror range from veterans of the genre whose creative ventures have stood the tests of time, to newcomers fresh on the scene. Across mediums, the most inspiring women in horror are challenging gender stereotypes and chipping away at the glass ceiling.
There have been many, many "scream queens", but there is only one Jamie Lee Curtis. In her iconic role as Laurie Strode, Curtis presented a new model for women in horror. Halloween redefined the slasher genre by introducing Strode as the "final girl" archetype, the lone female survivor who confronts the killer. As the franchise matured (Curtis starred in seven of the 11 Halloween movies) Strode's capabilities as the final girl improve; in the 2018 release, she defeats the killer herself and takes back the narrative of her own life. Curtis also broke down barriers for women in the entertainment business, with last year's Halloween sequel reeling in the biggest horror movie opening with a female lead and the biggest movie opening with a female lead over 55.
Related: 12 Most Badass Women in Horror
In a genre dominated by male filmmakers, Karyn Kusama has easily made a name for herself. Her breakthrough film was Jennifer's Body, a horror comedy starring Megan Fox and Amanda Seyfried. Although sadly mis-marketed and misunderstood, Jennifer's Body made subversive hay out of the idea of a teenage girl becoming a succubus and murdering the many male classmates whose obsession with her outweighed their common sense and morality. This cheeky horror benefited greatly from its utterly female perspective.
Kusama also directed the horror thriller The Invitation, one of our favorite films, and co-directed the film XX—a critically-acclaimed horror anthology with four shorts by female directors. While Kusama hasn't limited herself to horror, we hope to see her continue to thrive in the genre and shake up expectations.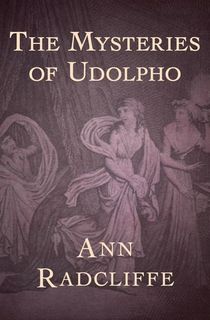 The Mysteries of Udolpho
The Mother of Gothic Literature herself might not approve of her inclusion on this list, seeing as she primarily referred to her novels as "romances" and had a strict delineation of the differences between terror and horror. However, it's undeniable that Radcliffe has had a lasting influence on the horror genre. Her work was primarily responsible for the proliferation and acceptance of the Gothic novel, one of the clearest precursors to modern horror. Novels like The Mysteries of Udolpho pioneered the use of setting to create dread, whether within the walls of a castle or in the unbound wilderness of the world. Her work deeply influenced other writers, including Edgar Allan Poe.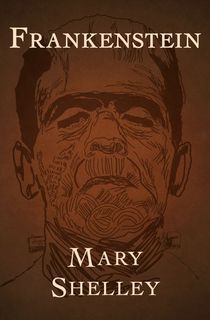 Frankenstein
Shelley is best known for her 1818 Gothic novel Frankenstein, an early horror classic that she penned in her teens. 200 years later, the story of Dr. Frankenstein and his creature have endured and taken on a life of their own, spawning dozens of adaptations in movies, plays, musicals, even ballets--and inspiring debates on the ethics of science. These characters and the fear of humanity's increasing scientific prowess have been woven into the fabric of our culture. With its questions about motherhood, fatherhood, creation, responsibility, and education at the center of a hair-raising tale, it's no wonder that Frankenstein continues to engender both fear and a lively debate, even 200 years later.
Related: Mary Shelley: Fascinating Facts About the Sci-Fi Pioneer
Foster's performance as Clarice Starling in the 1991 film The Silence of the Lambs was groundbreaking. Although the character benefited from the smart writing of both original author Thomas Harris and screenplay writer Ted Tally, Foster breathed life into the multi-dimensional character, an FBI trainee searching for clues to track down Buffalo Bill, a maniac on the loose who murders women and skins their corpses. Rather than being forced to watch our protagonist suffer gratuitously, Starling uses her wits and courage and triumphs over gendered violence.
Explaining why she was drawn to the story, Foster explains, "95 percent of women's experiences are about being a victim. Or about being an underdog, or having to survive ... That's why 'Silence' is such a big departure, because it stands for all the same things, but you have a real female heroine." Foster's performance landed Clarice Starling on the American Film Institute's list of 100 greatest heroes, clocking in as the number one ranking heroine in film history.
Ducournau directed Raw, a French film about a vegetarian's increasingly desperate appetite for flesh—even if it's human. Not many directors can brag that their film made people faint, but this meditation on primal hunger is so intense and graphic that people did just that at a showing in Canada. While she didn't intend for such drastic consequences, Ducournau is on a mission to show more facets of femininity than gentleness: When a young man told her that female directors bring "softness" to the genre, she retorted, "Softness? Have you seen my movie? When you make horror, it's the expression of a form of violence that you feel inside of you—and it's important we recognize that women feel violence and anger as well." Though Raw is her only project in the horror genre thus far, hopefully this is the beginning of a fruitful and terrifying career for Ducournau.
The Haunting of Hill House
Jackson was a (if not the) formidable master of horror. Her most successful work was The Haunting of Hill House, which is regularly listed as one of the best ghost stories of the twentieth century. Published in 1959, the novel has been a source of inspiration ever since. It was adapted into two films and a Netflix 10-episode series, which was received with wide critical acclaim, despite its departures from the novel. Jackson was a recipient of the Edgar Allan Poe Award, had her work recognized by The New York Times and Time Magazine, and has been listed as a major influence and inspiration by the likes of Stephen King and Sarah Waters alike.
Related: 9 Haunted House Books That Will Leave You Sleeping with One Eye Open
Though the actress has been successful across a variety of genres, Farmiga is best known for her work in the horror world. She played real-life paranormal investigator Lorraine Warren in The Conjuring and The Conjuring 2 (the second-highest grossing horror film of all time) and will reprise her role, alongside Patrick Wilson's Ed Warren, in the upcoming third installment in the Annabelle series.
Farmiga also starred as Norma Bates in Bates Motel, a television series prequel to Alfred Hitchcock's Psycho. Farmiga was nominated for an Emmy for her portrayal of the deeply flawed woman who raised a disturbed murderer. She has effortlessly made iconic characters come to life, dominating the horror genre. It must run in the family—her sister Taissa Farmiga is in American Horror Story and recently took her own star turn in The Conjuring universe, in 2018's The Nun.
We have writer and director Kent to thank for the horror masterpiece The Babadook. The film, about a widowed mother and her relationship with her son, used a storybook drawing to terrify all its viewers, as the mother slowly becomes unhinged. Rather than rely on jump scares or freaky noises, Kent showed us the way to make horror resonate deeply, by centering the audience's fears on human emotion and loss. As Kent herself stated, "I don't think a lot of the filmmakers making horror now know its worth, or realize the potential of the genre ... Just because it's a horror film doesn't mean it can't be deep." Kent's sophomore film is due out in summer 2019, and we can't wait to see what's next.
White Is for Witching
Expertly weaving horror and supernatural elements into her explorations of social issues, this writer is truly difficult to box into just one genre. One of Oyeyemi's most notable works thus far is White Is for Witching, about a girl who grapples with a rare eating disorder while becoming closer with the spectral presences in her haunted house.
You may also be intrigued by Boy, Snow, Bird, which meshes the tale of Snow White with African folklore to create a haunting tale that entwines beauty and horror. Oyeyemi expertly uses horror as a vehicle to create powerful statements about society, and we're excited to see what this young author has up her sleeve.
Featured still from "Halloween" via Compass International Pictures