Any horror fan worth their salt—and, ahem, you're going to need a TON of it to keep the demons at bay—knows that YA horror is where all the really good stuff is. While YA horror books are technically marketed to a teen audience, young adult horror is enjoyed by readers of all ages—adults included. But, reader beware: prepare yourself to be terrified and disturbed.
Young adult horror covers the gamut of diverse subgenres within the broader horror genre.
If you're looking for a dark psychological thriller exploring feminist perspectives, there's a book for you on this list. How about a gruesome story that spotlights complex father-son relationships or supernatural stories of hauntings? There's a tale waiting to take you on a chilling journey.
Here are eight shocking and dreadful (in the best way possible) YA horror books that will entertain readers of any age who are in the mood for a good scare.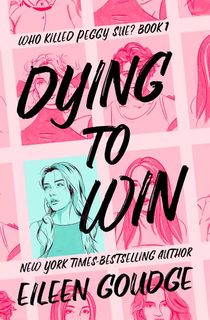 Dying to Win
Everyone is busy preparing for the annual Peach Blossom Festival in the town of Paradiso, California. This year's theme is the 1950s, and four lucky high school seniors have the chance to be named the queen, "Peggy Sue." Will it be wealthy Lacey Pinkerton, whose father has some critics of his development plans to build a new mall on endangered land? Or perhaps Raven Cruz, a young activist who needs the full scholarship reward to ensure her dreams of becoming an environmental lawyer? Another contender is Kiki De Santis, who is getting pressured to drop out so her best friend can win instead. And finally, there's April Lovewell, a talented artist who yearns to flee town with her biker boyfriend.
If anyone can win, that means anyone can lose—the competition and their life!
The Dark Descent of Elizabeth Frankenstein
This dark and enthralling retelling of Frankenstein places Elizabeth Lavenza at the center of the story as she navigates, trying to make the best of living in the heightened misogyny of 18th-century Europe. Destined to live a life ridden with hardship after Elizabeth is left orphaned, she is saved from a life on the streets when she is adopted by the Frankenstein family to serve as a playmate for a sullen, detached, and angry boy who would become the mad scientist—Victor Frankenstein.
Although this story contains unsettling gothic horror elements, perhaps the true horror is the realization of Elizabeth's dependence on others. Elizabeth quickly learns from a young age how imperative it is to make herself useful and indispensable to others to secure a warm bed, fancy dresses, and delicious meals. But when Victor Frankenstein slowly loses his mind, how far will Elizabeth go to maintain her sense of security and the comfortable way of life she's fought hard to protect?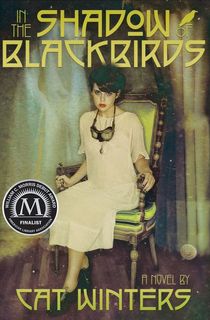 In the Shadow of Blackbirds
This novel is a ghost story, love story, mystery and historical fiction tale that transports readers to San Diego in 1918 as the Spanish influenza rages on and WWI takes innocent lives overseas. It follows 16-year-old Mary Shelley Black, who must face her skepticism surrounding spirituality after she is visited by the ghost of her first love. She must figure out how he truly died and why his spirit is unable to rest peacefully.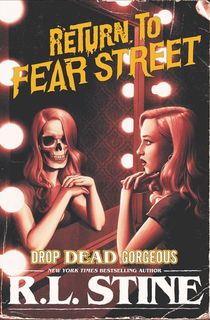 Drop Dead Gorgeous
Pick this one up if you're in the mood for a nostalgic horror ride from R.L. Stine, New York Times–bestselling author of the iconic Goosebumps series. It centers around Morgan Marks, the mysterious, captivating new girl who everyone wants to know more about. She's beautiful, popular, and good in school, but no one knows where she came from since her past is hardly ever talked about. With Homecoming quickly approaching, Morgan's secrets may just slip. But sometimes secrets should remain secret, and people's perfect image should stay intact since the truth may be too difficult to bear.
Rotters
16-year-old Joey Crouch is just trying to survive high school like his peers while living with his single mom in Chicago. Suddenly, his entire world is upended after his mother dies in a freak accident, and he is forced to live with a father he knows nothing about. Now his new home is in rural Iowa with a man who would have preferred to never be a part of his son's life.
But then Joey begins learning about one of his father's secret hobbies and takes a macabre interest. Who knew that a father and son could bond over graverobbing? Not for readers who are faint of heart or those with a weak stomach, this novel provides an unflinching look at mortality, father-son relationships, and humanity through unforgettable characters and riveting prose.
White Smoke
If beloved horror author R.L. Stine has admitted to "want[ing] to scream—but [being] too busy turning pages" of this creepy YA psychological thriller, then you can bet you'll be in for a terror-inducing ride you won't want to get off of! White Smoke introduces readers to Marigold, a young woman who moves with her blended family from California to the Midwestern city of Cedarville. Her mother was gifted a house by her new job with the Sterling Foundation, which sounded great on paper, but upon entering the household, it has been anything but pleasant.
Items are going missing, lights are turning on and off, voices can be heard in the walls, and what makes matters worse is Marigold's obnoxious 10-year-old stepsister, Piper, keeps threatening her with the message that her friend wants Marigold gone. What secrets does this house hide?
Wilder Girls
Hetty has been quarantined for 18 months at the Raxter School for Girls. The Tox has claimed the lives of far too many of her teachers and peers, so she knows better than to try to explore outside the school's fence. Instead, she waits patiently for a promised cure from the government.
Then one day her friend, Bryant, goes missing, and she knows she must face the danger that lies waiting within the wild woods surrounding her haven. She was prepared to witness horror, but what she ends up facing and learning about the truth of their circumstances could never have been anticipated. Fans of body horror will enjoy this gruesome, eerie tale of survival.
Clown in a Cornfield
The older generation and younger generation sometimes don't see eye to eye, especially not in the town of Kettle Springs, where Quinn Maybrook and her father have recently moved. Tensions are running high, especially after the Baypen Corn Syrup Factory closed, leaving many of the town's residents without jobs. It doesn't help that the teenagers of Kettle Springs only seem to care about partying and causing trouble. Frendo, the former Baypen mascot, an unsettling clown, decides to teach the teens a lesson—the hard way. Gruesome, gory and action-filled, this exhilarating horror book will satiate the connoisseur of satisfying slasher tales.
Featured photo: Priscilla Du Preez / Unsplash