In 1818, Mary Shelley gave birth to the literary genre of science fiction. Her Gothic horror novel, Frankenstein, the ethics of scientific advancement and the moral quandaries of creation. A mad scientist playing recklessly with the dead has discovered how to ignite the spark of life, and his macabre creation wreaks havoc across a world he doesn't belong in.
Much like the creature on the slab, Shelley's story has risen again and again, in many different iterations. Her work has left more than just a broad influence on the horror genre, as several authors have taken up their pens to use her masterpiece to tell their own stories. Here are nine horror books inspired by Mary Shelley's Frankenstein.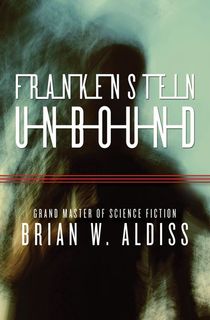 Frankenstein Unbound
A 21st-century weapon causes destruction far more devastating than simply killing—it disrupts time and space. Everything from buildings to people begins slipping through time, landing in eras of an earlier age. Joe Bodenland is one of these unwilling time travelers, ending up on the shore of Lake Gzeneca amidst 19th-century literary greats Lord Byron and Percy Shelley—not to mention the enticing Mary, Shelley's fiancée.
But Joe receives quite the shock when he sees Victor Frankenstein in the flesh, as well as the mad doctor's unnatural monster. It seems that time is not the only thing that's been disrupted, but reality itself. Dr. Frankenstein has more unholy ambitions to pursue, and it's up to Joe to save history before he's dropped back into his proper time and place.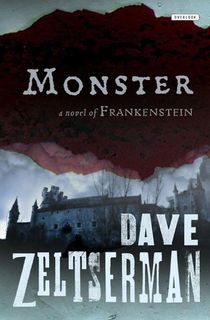 Monster
Friedrich Hoffmann is sentenced to death after being framed for his fiancée's murder. Though he's killed in front of a raucous crowd, he awakens once more as an abomination. At first, he's confused. But his new reality—what's been done to him and what he is—slowly dawns on him. As does the identity of the man responsible for it.

It won't be easy for Friedrich to get his revenge, especially since his nemesis, Victor Frankenstein, is working with the Marquis de Sade on an even more sinister plot.
Frankenstein in Baghdad
A classic tale meets social horror in this gripping novel unraveling the horrors of war. In the devastated streets of U.S.-occupied Baghdad, a man named Hadi scavenges the body parts of the dead to stitch together into a patchwork corpse. He says his aim is to force the government to recognize the spare remains as people and provide them with a proper burial. But the corpse goes missing at the same time the city is overcome by a string of mysterious murders. As reports come in of a gruesome-looking criminal who cannot be killed, Hadi realizes he's the creator of a monster who lives off human flesh.
The Dark Descent of Elizabeth Frankenstein
A gripping retelling of Frankenstein told from the perspective of Victor's fiancée, Elizabeth Lavenza. Elizabeth is starving and battered when the Frankenstein family takes her in as one of their own. Young Victor is a solemn boy who seemingly has everything—except for companionship. For Elizabeth, he is the cure to her misery, and so she does all she can to make herself vital to him and the family.
Before long, Victor and Elizabeth are inseparable. But her luxurious new life and her place at Victor's side means she must navigate his unpredictable temper and depraved whims. She will do whatever it takes to survive, even as the world she has come to know falls apart.
Prodigal Son
Deucalion is a mystery, a sleight-of-reality artist who has moved through centuries baring a terrible secret. As he arrives in town, a serial killer stalks the streets for victim's known for the humanity he lacks. He arrives as a serial killer stalks the streets, a killer who carefully selects his victims for the humanity that is missing in himself.
Detective Carson O'Connor is a tough-as-nails cop whose been spinning crazy tales to her partner, Michael Maddison. O'Connor has been spewing a conspiracy about an effectively immortal race of killers. But the truth behind the theory is worse, as the cops aren't just hunting an unhinged killer, but his deeply disturbed maker.
Frankenstein's Monster
We're all familiar with the end of Frankenstein. But what happens after? Carrying on this Gothic tale, Victor Frankenstein has died, but his creation lives on. The monster is driven to explore his humanity, and escape the ship captain who vowed to Frankenstein he would slay the abomination. Yet perhaps the creature's greatest challenge is to resist the woman who would be all of their downfalls.
Victor LaValle's Destroyer
Acclaimed novelist Victor LaValle has joined forces with captivating illustrator Dietrich Smith to deliver an intense graphic novel centered on love, loss, and vengeance. Set in modern-day America, this story draws on real-life tensions as it spins the tale of the last descendant of the Frankenstein family. When her son is killed in a police shooting, the only justice she finds lies in science. Yet her actions bring her into the crosshairs of her ancestor's first monster and his ambition to eradicate humanity.
The Casebook of Victor Frankenstein
Researcher Victor Frankenstein forges an unlikely friendship during his first year at Oxford with a poet named Percy Bysshe Shelley. Frankenstein's religious values are challenged by Shelley, spurring him to explore atheistic ideas of creation. An exploration which soon devolves into obsession.
As Frankenstein begins reanimation experiments, he uses corpses given to him by the coroner. But his work requires more perfect specimens...
All You Need is Love and a Strong Electric Current
Have you ever thought, "I'd love to read Frankenstein, but sexier?" Then boy, do we have the book for you.
Sadie Snow has a fetish for cold—a fetish that has been misunderstood by everyone except her ambulance partner and boyfriend, Michael. When Michael dies in a snowplow accident, Sadie is determined to bring him back at all costs. Again and again she revives him, for the sole purpose of fulfilling her perverse needs. But soon his body begins to decay, and Sadie has to outsource parts from the living to keep her lover...firm.