In the horror genre, teenagers, children, and sometimes even babies appear on both the giving and receiving ends of terror. Those who have kids can attest to the fact that they're known to do hair-raising stuff on the regular, like standing over their parents' beds while they sleep, staring off into the distance as though communing with a ghost, and unraveling into shrieking fits for seemingly no reason. Paranormal specialists have even gone so far as to say that children are able to see and speak with the dead because they're new to existence, and therefore that much closer to the other realm.
But for every reason that could be listed as to why kids are terrifying, there are just as many for why their mix of curiosity and naïveté lend them a sometimes extreme level of bravery. Think of just about every young character from any given Stephen King novel. In King's books, children have just as big of an involvement in saving the day as the adults around them do.
Now that "spooky season" is officially upon us, it's the perfect time to revisit a classic YA horror book, or discover a new title by an up-and-coming author. Here are a few of our favorite YA horror books that are sure to creep out fans of all ages, but are especially catered to the eerie youths among us who are just itching for something to scream about.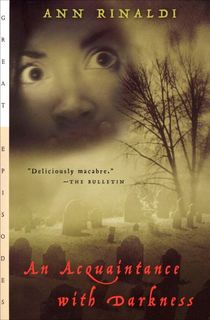 An Acquaintance with Darkness
14-year-old Emily Pigbush has a great deal more to worry about than her very unfortunate last name. Her best friend's family is under scrutiny for possible involvement in the assassination of Abraham Lincoln, and her uncle might be a body snatcher. When she is orphaned in the aftermath of the Civil War, Emily embarks on her own investigation to discover the truth.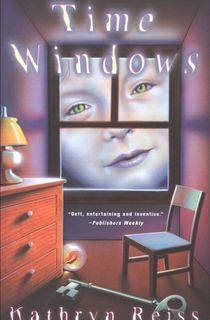 Time Windows
Ask yourself this: when has a dollhouse, much less an antique dollhouse, ever brought about anything good in a horror novel? In the case of Kathryn Reiss's Time Windows, the antique dollhouse discovered by the book's young protagonist literally has a life of its own. When the logic-defying tableau that's occurring within the dollhouse starts to mirror the lives of people who previously dwelled in Miranda's home, she quickly realizes that this isn't just fun and games. Far from it.
Related: 13 Spine-Tingling Ghost Story Books for the Chilly Autumn Nights Ahead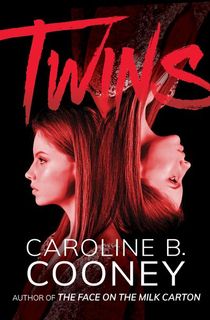 Twins
Identical twins Mary Lee and Madrigal enjoy a seemingly perfect life as two peas in a pod—until one day, they're torn apart. As the twins are thrown into a whole new world, forced to live as individuals in a way they've never experienced before, their true natures come to light.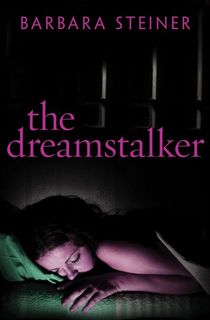 The Dreamstalker
Karen is used to having long nights filled with vivid dreams. Whether her dreams are scary, or happy, or stressful, she remembers every detail of them. One night she dreams of a classmate being brutally murdered, and doesn't think much of it—until she goes to school the next day and realizes that the boy from her dream is dead.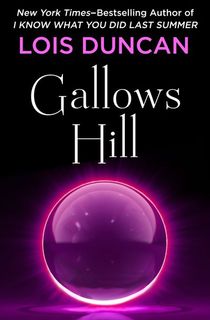 Gallows Hill
Sarah's high school is gearing up for their annual school fair, and she's looking forward to manning the fortune teller booth. When the act she puts on for kids and parents dissolves into a terrifying experience filled with visions of the future, she wonders if dormant abilities have been unlocked.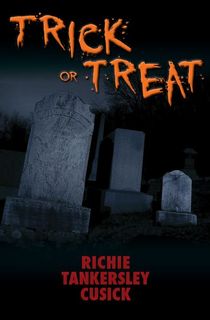 Trick or Treat
What could be more seasonally appropriate than a YA horror story that takes place on Halloween night? Richie Tankersley Cusick, author of the classic novel The Lifeguard, goes hard on the "tricks" in her 1989 release, Trick or Treat.
When the book's main character, Martha, starts receiving mysterious calls after moving into Bedford house, she shrugs them off as pranks. The caller always repeats the same thing before hanging up: "Trick or treat, Martha. You're dead." As Halloween night approaches, which just so happens to be the one year anniversary of the death of Elizabeth Bedford, the calls take on a much more ominous meaning. And time is running out for Martha.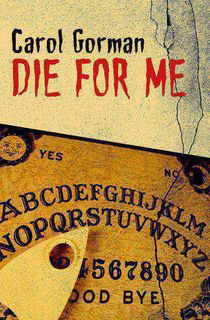 Die for Me
Teenagers using Ouija boards is always an exciting recipe for spooky disaster in the YA horror genre. When a classmate dies of mysterious causes, a group of friends gets together and attempts to get some answers using a Ouija board. The knowledge gained from their sessions leads them into dark, unimaginable places, and they may never be the same again.
Undead Girl Gang
When Mila Flores discovers that her best friend Riley has died, she suspects that foul play is afoot. Rather than pursue the usual route to find out what happened, she gets to the bottom of things the way any young witch would…she raises Riley from the dead to ask her directly.
Shutter
One of the last living descendants of notorious vampire hunter Van Helsing, Micheline Helsing possesses strengths of her own. Using her ability to see the auras of paranormal entities, she exorcises pesky spirits by trapping their energy within an old-school camera.
Related: 13 Creepy Halloween Horror Movies You Need to See This October
The Merciless
Making friends at school is hard. So when Sofia Flores starts getting close with three popular girls on her first day, she feels extremely lucky. Things soon take a turn for the worse when her new friends become fixated on another girl, Brooklyn, who they believe is possessed by demons. Getting carried away with your imagination is one thing, but when Sofia's friends kidnap Brooklyn and begin torturing her in a basement, she knows she's in way too deep. How can she save Brooklyn without becoming the next target of her so-called friends' hateful attention?
Blood and Salt
One Goodreads review called this book "Romeo and Juliet meets Children of the Corn," and it's the most accurate description we've come across yet. Kim Liggett's Blood and Salt taps into the heart of what scares young people most…the wrath of their mothers. Ash Larkin's mother wants to break away from a cult, but she keeps getting pulled back in. Ash follows her mother all the way to Quivira, Kansas, and is determined to bring her back home. Unfortunately, things don't work out quite as she'd expected them to.
There's Someone Inside Your House
Makani Young has secrets. Dark secrets. When she left her home in Hawaii to live with her grandmother in Nebraska, she hoped she could brush those secrets off, and leave them in the past. But when has that ever worked for anyone? When kids at her new high school start dropping like flies, Makani's past and present collide.
Related: 13 Terrifying Horror Shows to Watch After You've Finished The Haunting of Bly Manor
The Midnight Club
If you were a young adult in the '80s and '90s, the name Christopher Pike will definitely ring a bell. The pen name of American author Kevin Christopher McFadden, "Pike" has churned out dozens of delightfully terrifying YA books since he got his start in 1985. The Midnight Club, which was released in 1994, is hands-down one of his scariest books, and a must-read this spooky season.
The Midnight Club is set in a hospice called Rotterdam Home, where teens with terminal illnesses go to spend their last days peacefully. A group of sick teens form a macabre club called The Midnight Club, which involves them meeting up at the stroke of midnight to exchange scary stories. If you're new to Pike's style, then you won't believe what happens next. Hold on tight.
This post is sponsored by Open Road Media. Thank you for supporting our partners, who make it possible for The Lineup to continue publishing the terrifying stories you love.
Featured photo: Kristian Seedorff / Unsplash