Did you know that International Clown Week is the first week in August? While that makes it a prime time to read about these creepy performers, true horror fans know that clowns instill fear in our hearts year-round. Clowns can be goofy and silly with their oversized shoes and their big red noses, but many of us suspect that they're hiding something sinister behind all that makeup.
We've rounded up eight terrifying books about creepy clowns that are certain to leave you feeling unsettled. From Stephen King's unforgettable It to appearances from anarchist supervillain the Joker, these stories will make you give circuses and children's birthday parties a wide berth.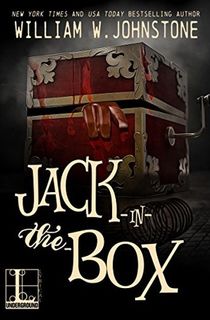 Jack-in-the-Box
One day, Philip Baxter brings home an antique jack-in-the-box for his daughter Nora. Nora seems like the perfect child, but Philip can't help but feel an uneasiness about her, a discomfort which is eased when she acts like any other child excited to receive a gift.
Related: We All Float Down Here: 13 Terrifying Books for Fans of Stephen King's It
However, when she's alone, she admires this present more than any other ordinary child would. While she stares in the eyes of the hand-carved clown head, her lips start mirroring the same malicious smile of the jack-in-the-box. Not only could Philip be right about his daughter's odd disposition, but he also might have just made things worse...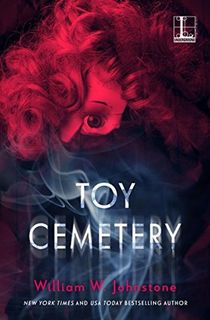 Toy Cemetery
In another novel by William W. Johnstone, Toy Cemetery tells the story of Jay Clute, who's trying to forget a horrible and horrifying night at his Aunt Cary's house 20 years ago. Now that his aunt has passed away, her house and everything she owns belong to him. However, his terror of all the toys she has in her home has not diminished in the past two decades. Between the creepy dolls and the gaudy clowns, Jay is living in his worst nightmare all over again.
It
Not only is It one of Stephen King's most popular novels, but it is also a New York Times bestseller. Similar to Toy Cemetery, this novel tells the story of revisiting a nightmare from the past.
Related: Stephen King Recommends 16 Creepy Horror Movies & Shows You Should Watch on Netflix
It has been nearly three decades since a group of seven teenagers battled an evil creature in Derry, Maine. However, on that night 28 years ago, they all made a promise. Fulfilling it forces them to come back together and be reminded of that terrifying darkness. Now that Pennywise the Dancing Clown is murdering children in the town again, it is their job to fight evil the way they once had before in order to put an end to the cycle for good.
Clown in a Cornfield
When she moves to the tiny town of Kettle Springs with her father for a fresh start, teenager Quinn Maybrook doesn't expect her life to be on the line. In this divided place where the adults are trying to save the town and the kids are trying to escape it, Quinn finds herself having to battle her own decisions involving tradition and progress. As if things couldn't get any worse, the town's creepy clown mascot goes homicidal and concocts his own plans to get rid of all the kids in the town.
The Pilo Family Circus
Jamie stops short on his drive home one night in order to prevent hitting a figure that is dressed like a clown. Who knew this night would change Jamie's life forever? Following this incident, he starts being stalked by three vicious clowns who tell him that he has two days to pass an audition to join a circus.
Related: 8 Book Recommendations Based on Your Favorite It Character
Suddenly plunged into an alternate universe between Hell and Earth, Jamie is surrounded by the norm of violence and monsters. However, Jamie also begins transforming into JJ, one of the most brutal clowns there is. Soon, the real Jamie may be gone forever.
Harleen
Stjepan Sejic's graphic novel is a retelling of Harley Quinn's disastrous origin story, told from the perspective of Dr. Harleen Quinzel. As a psychiatrist, Harleen takes it upon herself to unpack the minds of the criminals at Arkham Asylum. However, she becomes particularly fascinated with a certain individual. Considering that this individual is the Joker, she is drawn further and further away from reality when she ignores all the warnings from the Dark Knight himself. In the process of trying to puzzle together the psychology of these inmates, will Harleen start to lose her own sanity along the way?
The Grin in the Dark
While babysitting his twin cousins one night, Hamid Abdi sees a warning that a prisoner is on the loose. Not thinking this would come to affect him, Hamid is unbothered by this information. Even when the twins try to tell him that a man in a clown costume has been paying them visits in their bedroom, Hamid tells them it's just their imagination. But he soon starts experiencing terrifying things himself. Is he trying to convince the twins that there's nothing to be afraid of—or is he trying to convince himself?
Related: These 10 Scary Clowns from Horror Movies Are Guaranteed to Haunt Your Nightmares
The Joker: Endgame
As the Clown Prince of Crime, there really is nobody more genius and more evil than the Joker himself. In the graphic novel The Joker: Endgame, Batman has had enough of his enemy's antics and will not let him destroy the city for good. However, Gotham City is in more danger than ever, and not everyone will survive to see how this feud will end.
Featured photo: Robert Zunikoff / Unsplash