R.L. Stine was already a popular name in young adult horror when he decided to try writing horror for kids. He got the idea for the series after seeing an ad promoting "goosebumps week" on a local television station. Initially, the series was meant to be only six books, but after the first book was published in July 1992, the series exploded in popularity.
Over the next five years, Stine wrote 62 more books, launching multiple spin-off series, a TV show, movies, and loads of merchandise. In total, there are currently over 240 books under the Goosebumps umbrella—and they've sold more than 400 million copies worldwide.
Even though the series is horror, and the situations the kids find themselves in are scary, Stine added just enough humor to make the stories fun. Every book has creative plot twists, and by staying away from serious topics, they've managed to remain timeless and accessible for kids of all ages. Many young readers have grown up on the series and now attribute them to their love of horror.
We wanted to go back and find the absolute must-read Goosebumps books. Whether you're rereading them for nostalgia, introducing them to your kids, or reading them for the first time, these ten books will take you back to your childhood and help you fall in love with horror all over again.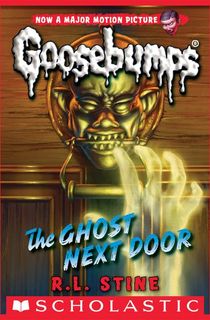 The Ghost Next Door
One morning, Hannah Fairchild wakes up from a nightmare to find the house next door isn't empty anymore. She doesn't remember seeing moving vans, but quickly befriends twelve-year-old Danny. As she watches Danny, she notices he always manages to survive life-threatening accidents and she starts to suspect he's a ghost. But a red-eyes monster is also watching them. And he wants Hannah to leave Danny alone—for good.
A heartfelt and bittersweet story with a twist many of us didn't see coming as kids, The Ghost Next Door is a perfect all-the-feels horror book.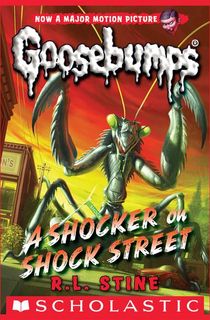 A Shocker on Shock Street
Erin and her brother Marty love horror films, and none of them are better than the Shock Street series. So, when they get a chance to tour the Shocker Studio theme park before the public, they jump at the chance. But when they get stuck inside one of the rides, they learn that sometimes real life is way more terrifying than the movies.
In a delightful sleight of hand, A Shocker on Shock Street escalates the tension with careful foreboding that creates a shocking and unexpected twist.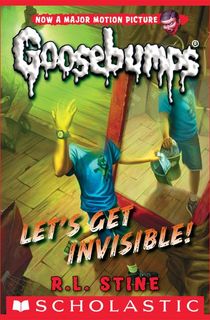 Let's Get Invisible!
When Max finds a magic mirror in his attic on his birthday, he discovers that it can make him invisible. He and his friends start playing a game, "now you see me, now you don't." But the more Max plays, the harder it is to remain in control. If he keeps playing the game, will he stay invisible forever?
We all have felt like we were invisible growing up, which is probably why this book still hits so hard as an adult. Add in the extra creep factor of a magic mirror, great character development, and a creepy twist, and Let's Get Invisible is a story well worth revisiting.
One Day at HorrorLand
When Lizzie, her family, and her brother's friend get lost on their way to visit Zoo Gardens Theme Park, they accidentally find HorrorLand. The sign says "where nightmares come to life." But it can't be that scary, right? But every ride has unexpected screams attached, and they're all starting to realize, that if every new ride might just be their last.
HorrorLand eventually became the prequel to the best-selling Goosebumps Horrorland series, which was the first set of books that followed the same plot in a serialized adventure. It also included fun cross-over from the original set of books.
Night of the Living Dummy
When Lindy finds a ventriloquist's dummy in a dumpster with her twin Kris, she decides to keep it and names him Slappy. But Kris isn't happy with her decision. After all, why should Lindy get to keep all the fun? Kris convinces her parents to buy her a dummy, but then strange things start happening. Evil things. And maybe Slappy is behind it all.
While this is Slappy's first appearance, he makes it into a number of books, and is even the main villain in the Goosebumps movie.
Say Cheese and Die
When Greg finds an old camera, there's something not quite right about it. The pictures don't turn out the way they should. Like when he takes a picture of his dad's brand-new car and the photo shows it's wrecked. But then his dad gets in an accident. Can the camera predict the future? Or does it take everything it captures and makes it worse?
The idea of technology manipulating reality is even more terrifying with the advance of smart devices. It's a fun blast from the past that feels like it could be an episode of Black Mirror—but for kids.
Welcome to Dead House
Amanda and Josh just moved into an old house in a new town. It's a strange house where strange things happen. The only logical explanation is that it's haunted. But the rest of the town is just as peculiar. Their parents don't believe them and think they just need to make some new friends. But the kids in Dark Falls want to be more than just friends. They want to be friends forever.
The first Goosebumps book is simply a classic you can't skip. It sets the tone for the series and each spin-off, creating a legion of horror fans that never outgrew the thrill of reading scary books in the dark.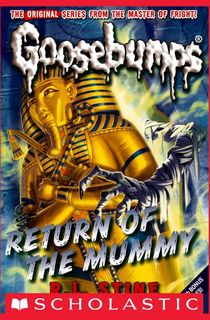 Return of the Mummy
Gabe isn't sure about being back in Egypt, Last year's adventure was a bit too scary and he's never forgotten being close to all those mummies. But then he learns a secret. There's an ancient chant that can supposedly bring a mummy to life. His uncle assures him it's just superstitious nonsense, but Gabe is positive he hears something moving around inside the tomb.
The sequel to The Curse of the Mummy's Tomb, Return of the Mummy brings far more horror elements into the story than the first. We all remember learning about ancient Egypt as a kid and this book takes us back to when our imagination ran wild with all that new knowledge.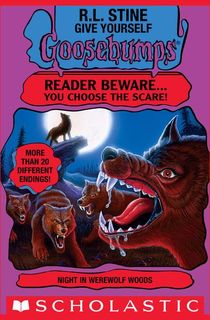 Night In Werewolf Woods
Is there anything more nostalgic than reading a choose-your-own-adventure book? We don't think so. After the smashing success of the Goosebumps books, Stine began writing the Give Yourself Goosebumps series. With more than 20 creepy endings, these books are a spooktacular good time.
You're going to Woodsworld with your family where your perfect summer awaits. All you want to do is spend every day at the lake. But when you go to the Kids Only campfire, you hear a frightening legend: werewolves haunt the woods. You're not scared. You're ready to explore. Will you try to find the terrifying lake monster in the Tunnel of Waves? Head straight into the forest to find the werewolves on your own? The choice is yours, just remember to choose wisely.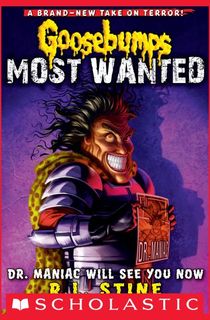 Dr. Maniac Will See You Now
Richard Dreezer loves comic books. Which is good, because when a bunch of comic book characters show up in the real world, Richard has to use all his knowledge to track down their leader, the infamous Dr. Maniac. Doctor's are supposed to make you feel better, but Dr. Maniac will make you feel worse than ever.
The fourth line of serialized books, Most Wanted gathers the most terrifying villains and sends them out on new adventures. This is a fantastic series to revisit all the baddies that kept you up way past your bedtime as a kid.