It's been two long years since we last saw FBI Special Agents Holden Ford and Bill Tench tracking down serial killers and probing their minds for secrets. Thankfully, the wait for the second season of Mindhunter is officially over; new episodes hit Netflix on August 16. To enhance our late-night binge sessions, we're cracking open our favorite true crime books about serial murderers—some of whom play an integral role in the hit Netflix crime drama. From Ann Rule's investigation of Shoe Fetish Slayer Jerry Brudos and the search for Alaska's "Butcher Baker" to a gripping account of the BTK Killer and Chicago's "Killer Clown", these 13 true crime books for fans of Mindhunter are the perfect complement to one of TV's most enthralling shows.
Mind Hunter: Inside the FBI's Elite Serial Crime Unit
The character of Holden Ford is inspired by John E. Douglas, the FBI agent who literally wrote the on serial killers. To research it, Douglas crisscrossed the country interviewing the worst of the worst—from "Co-ed Killer" Ed Kemper to cult leader Charles Manson—in order to develop a methodology for creating psychological profiles of violent criminals. When he wasn't sitting down with convicted murderers, he was looking to put others behind bars. Mindhunter the TV series is based on Douglas's book of the same name, which features spine-chilling stories—including the time he almost died while searching for the Green River Killer—from a quarter century spent peering into the darkest corners of the human mind.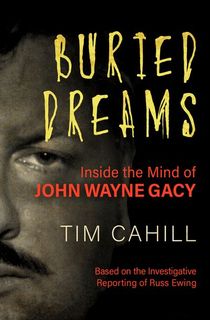 Buried Dreams
Few books peer as closely into the mind of a serial killer as this riveting, scrupulously detailed portrait of John Wayne Gacy, a successful Illinois businessman, civic leader, and children's party performer who tortured and murdered at least 33 young men during a five-year spree. Drawing on hundreds of hours of interviews with the "Killer Clown" before his death by lethal injection, Cahill weaves Gacy's own words and the horrific facts of the case into a spellbinding narrative of the psychopath next door.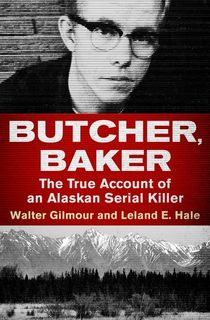 Butcher, Baker
The Alaskan oil boom of the 1970s provides the backdrop for this gritty tale of a serial killer who preyed on strippers and prostitutes. Police first interviewed Anchorage bakery owner Robert Hansen after a woman claimed to have escaped from the back of his car in handcuffs. Yet it wasn't until an FBI profile of the killer eerily matched Hansen's background that he became the prime suspect. He eventually confessed to abducting, raping, and killing 17 women—many of whom he released into the Alaskan wilderness and hunted for sport.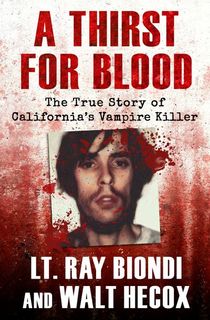 A Thirst for Blood
In January 1978, paranoid schizophrenic Robert Chase wreaked havoc on Sacramento, California. Compelled by bizarre delusions and an insatiable thirst for blood, Chase murdered six people—including two children—and mutilated their corpses. When police arrested him, the walls and floors of his apartment, as well as his eating utensils, were soaked in the blood of his victims. One of the more brutal murder sprees in recent memory, the case of "The Dracula Killer" inspired the William Friedkin film Rampage.
Related: 13 True Crime Books About Lesser-Known, Suspected Serial Killers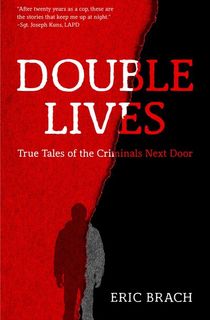 Double Lives
From John Leonard Orr, a fire captain who was also one of America's worst serial arsonists, to Genene Jones, a Texas nurse who may have killed as many as 60 children, this fascinating and disturbing collection takes a close look at men and women whose ordinary lives hid the most sinister of secrets. Many were pillars of their communities, but at some hidden juncture, they took a turn toward evil. Be warned—you may never look at your neighbors the same way again.
Lust Killer
Memorably portrayed by actor Happy Anderson in Mindhunter Season One, Jerry Brudos was a sexual sadist who killed and mutilated at least four women in 1960s Oregon. Master true crime author Ann Rule traces Brudos's nightmare path from an abusive childhood to teenage years spent in and out of psychiatric hospitals to marriage and fatherhood, when his women's shoe fetish appeared contained to photographing his wife as she did the housework in nothing but high heels. But Brudos harbored much darker impulses, which would soon erupt into one of the most terrifying killing sprees in American history.
Bind, Torture, Kill: The Inside Story of BTK, the Serial Killer Next Door
Mindhunter fans are eager to find out if the creepy, unnamed Kansas man glimpsed in the first season will be revealed as the BTK Strangler in the second season—and honestly, how could it not? A serial murderer who taunted local police and media with letters detailing his crimes, BTK (the self-given nickname refers to his method of binding, torturing, and killing his victims), terrorized the Wichita area between 1974 and 1991, then disappeared until 2004, when he renewed his communication with the media and was finally identified as Dennis Rader, a husband and father of two. John E. Douglas helped Kansas detectives to search for BTK in the 1970s and 80s and wrote a book about the case, Inside the Mind of BTK. Wichita Eagle journalists Wenzl, Potter, Kelly, and Laviana spent decades covering the murders; their correspondence with BTK ultimately led to his capture.
The Crime of the Century: Richard Speck and the Murders That Shocked a Nation
In Mindhunter Season One, Ford and Tench pay a prison visit to Richard Speck, the drifter who savagely murdered eight student nurses one night in July 1966. Miraculously, the lone survivor of the attack was able to provide the clue that led to Speck's arrest: The "Born to Raise Hell" tattoo on his arm. The frenzied brutality of the killings shocked the nation and spurred police efforts to understand the sociopathic mind. Martin, the lead prosecutor in Speck's trial, and Breo chronicle the crime and its aftermath in riveting detail.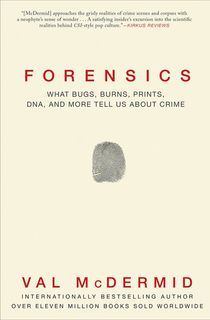 Forensics
Former journalist and celebrated Scottish suspense novelist Val McDermid delivers a fascinating tour of scientific methods used to solve crimes—from facial reconstruction and toxicology to digital forensics. Delving deep into the UK police blotter, McDermid explains how investigators determined that the notorious Stardust disco fire was likely not caused by arson, and profiles the case of Colin Pitchfork, a British rapist and double murderer who was the first person to be convicted by DNA fingerprinting evidence. Squeamish readers may want to avoid the section on how maggots collected from a corpse can help to determine time of death.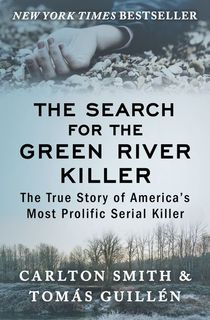 The Search for the Green River Killer
For two decades, Gary Ridgway prowled the highways and byways of Washington state, picking up prostitutes and teenage runaways to rape and strangle to death. He dumped their bodies in the Green River or buried them in shallow graves, sometimes returning to have sex with the corpses. Caught by DNA evidence, Ridgway was convicted of 49 murders and confessed to 71. Written by two journalists who covered the case from Day One, this is the terrifying true story of the hunt for America's second most prolific serial killer.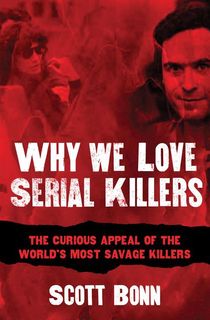 Why We Love Serial Killers
Criminologist Scott Bonn investigates our cultural obsession with serial killers in this unique, eye-opening study. Since the 1970s, when the Zodiac Killer, the Son of Sam, and Ted Bundy captured worldwide attention, law enforcement officials and the news and entertainment media have turned serial murderers into "celebrity monsters" who haunt our dreams in the same way that vampires and werewolves terrified past generations. As a result, the line between real-life killer Jeffrey Dahmer and fictional madman Hannibal Lecter gets blurred beyond distinction.
Related: 33 Books About the World's Most Notorious Serial Killers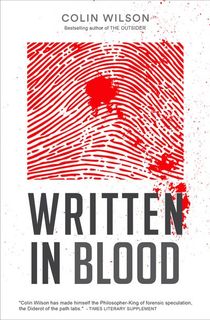 Written in Blood
From one of the 20th century's most influential and idiosyncratic thinkers, this survey of the history of forensic detection examines hundreds of baffling cases through the lens of science. From the autopsy of Julius Caesar to the first conviction based on fingerprint evidence to the invention of fiber analysis and the development of psychological profiling, Wilson offers a crash course on major developments in the never-ending quest to solve and prevent criminal behavior. A must-read for armchair detectives the world over.
Deviant
No killer haunts the American psyche quite like Ed Gein, the "Plainfield Ghoul." A Wisconsin farmer and handyman morbidly obsessed with his Bible-thumping mother, Gein plundered local cemeteries for female corpses, which he brought to his isolated farmstead in order to perform bizarre rituals and mutilations. Eventually, he killed two local women and attempted to fashion a "woman suit" from their skin. Gein's crimes inspired Psycho, The Texas Chainsaw Massacre, and The Silence of the Lambs, but the truth—as told in Schechter's definitive account of the case—is more bizarre and disturbing than any Hollywood film could ever be.
This post is sponsored by Open Road Media. Thank you for supporting our partners, who make it possible for The Lineup to continue publishing the true crime and creepy stories you love.
Featured still from "Mindhunter" via Netflix