Horror is already a genre that defies expectations and reality. Whether it's a fearsome creature, a lingering ghost, or a killer whose slaughter wreaks havoc in new and creative ways, there's not a lot in the genre readers are going to see in their everyday lives. Their nightmares, however, are a different story.
Surreal works blend the real with the fantastic. They bring the bizarre into a world or situation which may be otherwise familiar. They paint a story with a haze of dream logic, and when it comes to horror, that means there's not always a clear or reasonable way out of danger.
Related: What Are the Best Weird Fiction Books? Here Are 13 Tales of Cosmic Horror to Get You Started
With heaps more terror, surreal horror books climb into your brain and make a home. Here are eight great reads you'll want to spiral in forever.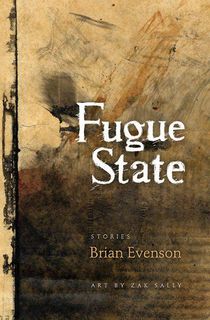 Fugue State
Combining mind-bending stories by Brian Evenson with chilling illustrations by Zak Sally, Fugue State delivers a hallucinatory experience to readers. With darkly comedic finesse, Evenson weaves tales of paranoia, memory loss, and sensory deprivation. As this book tosses you headfirst into a moral chasm that goes hand-in-hand with dissociation, prepare to have your psyche twisted and wrung out. From confinement in an imaginary box to unknowingly crafting portraits of the dead, this collection will tip you over into madness.
Related: Brian Evenson: 8 Tales of Psychological Terror by the Modern Horror Author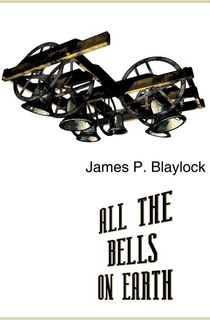 All the Bells on Earth
In the suburban town of Orange, California, the absurd has come to haunt the quirky residents in a battle of good and evil. At St. Anthony's Church, one man scales the tower in the dead of night, driven by the irresistible urge to quiet the bells. Elsewhere in an alley, a rush of flames swallows what appears to be a random victim whole. And mail-order businessman Walt Stebbins is given a strange and mysterious glass jar. A jar containing the preserved body of a bluebird.
None of this is normal for the Southern California locale. However, as Walt tries to find understanding in the strange bird in the jar, he finds that sometimes true evil lands right in your own backyard.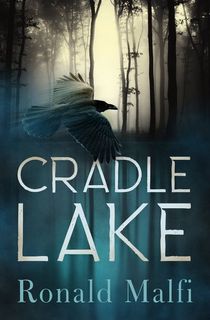 Cradle Lake
Equal parts riveting and disturbing, this atmospheric tale centers around a dark secret in the Great Smoky Mountains. Alan Hammerstun is desperate for a fresh start after his wife, Heather, suffers through two miscarriages and a suicide attempt. Though their new home is weathered with age, he thinks it can be their salvation. As Heather remains withdrawn in her depression, Alan wanders out into the woods behind the house.
In one instant Alan's eyes are opened to the town's greatest secret. A child mangled by a collision with a car is healed in the waters of a small lake. A lake of wonders. Yet every gift the water bestows comes at a steep price.
Related: Ronald Malfi: Where to Begin with the Bestselling Horror Author
When Alan doesn't heed the warnings surrounding the lake, an ancient evil crawls not only into his home, but his own mind. Suddenly he is wracked with night terrors and paranoia. And nothing is safe from the reach of the malignant force. Not even Heather.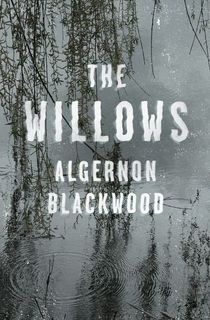 The Willows
This novella is one of the most renowned works of horror by weird fiction author Algernon Blackwood. In fact, it's a favorite that inspired H.P. Lovecraft's own work.
Related: 11 Books for Fans of H.P. Lovecraft
Two friends canoe together on a trip down the River Danube. Midway through a trip lush with dense and ominous willows, they stop at a small island to rest. But the land offers them neither relaxation nor salvation. After all, it is a land not quite of our world.
Slade House
This manic fever dream of a tale will have your brain aching and your heart pounding from start to finish. Beginning in the 1970s, this haunted house story like no other crosses five decades in its barreling path through genres to reach a shocking end.
Slade House can be found down the road from a divey British pub—sometimes. If you look along the brick of the narrow alley, and if the conditions are precisely so, you may see the small iron entrance. A stranger might know your name and greet you by it, and when you're invited inside you won't want to leave. And if you wanted to, you couldn't.
Related: 17 Horror Books That Need Adaptations
A pair of siblings—a strange brother and a just-as-strange sister—extend their odd invitation every nine years. It is given to a very specific sort of person: someone lonely who doesn't fit in. A plucky teen. A newly-divorced cop. A reserved co-ed. But by the time the guests learn what really goes on within Slade House, it's far too late to turn back.
House of Leaves
Some who read this book dispute its label within the horror genre, finding the tale to be, at its heart, a love story. But the way this book unfolds is wholly thrilling, bringing the reader into an immersive and claustrophobic experience.
On the surface, this book is simple: a family movies into a home that's impossibly larger on the inside. When Will and Karen's small children disappear into the sprawling home, only darkness echoes back. Darkness and an all-consuming, unholy growl.
What's most interesting about this book is its format. Full of colored words, footnotes upon footnotes, and three appendices, readers are thrust into the center of impossibility.
The Cipher
Winner of the 1991 Bram Stoker Award, The Cipher is a wild and poetic tale of grotesqueness and the human spirit. Nicholas is a wannabe poet. Nakota is his untamed lover. One day, the visceral pair discover something strange in the storage room in Nicholas's apartment building. A hole, black and pulsing—neither sentient nor inanimate, especially the closer you look. They dub it the "Funhole."
Related: Kathe Koja, the Stoker Award-Winning Horror Author of The Cipher, Shares Her Favorite Genre-Defying Tales of Terror
They begin to experiment, testing its responses and limits. They toss items into the hole, feeding it insects, mice, and even a human hand. When the offerings return, they are violently misshapen. Their curiosity deepens when they send a camera below. But what everyone else sees is not the same as what plays before Nicholas's eyes.
Obsession grows, and anyone who gets too close to the Funhole and its dangerous pull is forever transformed.
The Hollow Places
After her divorce, Kara has settled back in at her uncle's house. As she explores, she finds a hole in the wall. The hole leads to a strange bunker, and inscribed in the wall is the phrase, "Pray they are hungry." The words haunt her, driving her into an obsession eased only by exploring the mysterious opening.
Related: 20 Female Horror Writers That Will Haunt Your Bookshelves Forevermore
Her investigation uncovers portals that lead to innumerable alternate realities. Inside these portals are creatures which can read her every thought. And the more she grows afraid of them, the stronger they become.