What is weird fiction? Borrowing its nomenclature from the magazine Weird Tales, which began publishing in 1923, weird fiction was already around by that time, just under a wide variety of different names such as the French tradition of the fantastique.
Even those within the field struggle to articulate the definition of weird fiction, though H.P. Lovecraft gave us a pretty good (if typically purple in prose) summary in his own survey of the genre, Supernatural Horror in Literature:
"The true weird tale," Lovecraft wrote, "has something more than secret murder, bloody bones, or a sheeted form clanking chains according to rule. A certain atmosphere of breathless and unexplainable dread of other, unknown forces must be present; and there must be a hint, expressed with a seriousness and portentousness becoming its subject, of that most terrible conception of the human brain—a malign and particular suspension or defeat of those fixed laws of Nature which are our only safeguard against the assaults of chaos and the daemons of unplumbed space."
Weird Tales published many of the horror subgenre's biggest names, including Lovecraft himself, Fritz Leiber, Robert Bloch, Clark Ashton Smith, and others—while those same masters paid tribute to earlier names who had already been working in this tradition, such as Algernon Blackwood, Lord Dunsany, and Arthur Machen, to name a few.
In the years since, weird fiction has spread far beyond the pulps and now shows up in popular novels, television shows, movies, and comic books from around the world such as manga nightmares like Junji Ito's Uzumaki and Kazuo Umezu's The Drifting Classroom to the cosmic horror of Color Out of Space (based on a short story by Lovecraft) and the dark allusions coursing through TV shows like True Detective.
Planning your own mad journey into the realm of weird fiction? Below are thirteen of our favorite weird fiction books to get you started. Whether you're new to the genre or a weird fiction fiend fluent in R'lyehian, we're sure you'll find a new tale of otherworldly terror to explore in the books below.
Best Weird Fiction Books
Tales of H.P. Lovecraft
When beginning a tour of the strange and distant shores of weird fiction, one has to begin with the stories of H.P. Lovecraft. Even if the Old Gent from Providence didn't originate the genre (by his own admission), almost all paths from weird fiction's storied past to its eldritch present pass through Lovecraft in one form or another. Fortunately, all of his stories are widely available in countless collections (including some very affordable Kindle editions), but if you want a nice primer on Lovecraft that can sit proudly on your shelf, I recommend Tales of H.P. Lovecraft, edited by Joyce Carol Oates.
The Weird
When diving into the tumultuous and tentacle-haunted seas of the weird tale, there is perhaps no more indispensable life preserver than Jeff and Ann VanderMeer's authoritative survey of the genre simply titled The Weird. Clocking in at over 1,000 pages, this imposing tome contains stories from the very earliest days of the form to contemporary masters like Brian Evenson, China Mieville, Laird Barron, Michael Cisco, and others.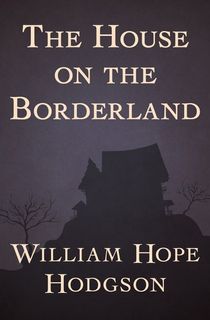 The House on the Borderland
Lovecraft wasn't alone in writing weird and cosmic horror stories during the era of the pulps. In fact, he wasn't even the first to the punch. Around the time that Lovecraft was publishing some of the earliest of his juvenilia (he would have been 18), William Hope Hodgson, one of Lovecraft's many influences, published what has been hailed as one of the greatest weird novels of all time. The House on the Borderland is a hallucinatory account of a strange house that seems to be situated on the eponymous borderland between dimensions, plagued by "swine-things" and plunged into a world by turns nightmarish and sublime.
Songs of a Dead Dreamer and Grimscribe
Ask many fans of the weird tale, and they will tell you that one of its greatest practitioners since Lovecraft himself is Thomas Ligotti. Ligotti's works of cosmic nihilism have influenced shows like True Detective and Channel Zero, and he's even written a nonfiction philosophical work, The Conspiracy Against the Human Race. Recently, Penguin Classics collected two of Ligotti's most well-known and beloved (if that's even the right word for stories as existentially grim as these) collections of tales into a single volume, Songs of a Dead Dreamer and Grimscribe.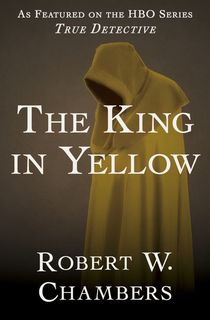 The King in Yellow
Though not nearly as many people know his name, Robert Chambers had a huge impact not only on the writing of H.P. Lovecraft, but on weird fiction in general. His fictional play The King in Yellow became an official part of Lovecraft's "Cthulhu Mythos," and the handful of stories Chambers wrote incorporating the play (and standing tangentially to it) are influential classics of the form.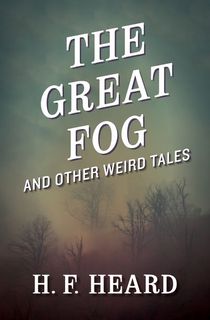 The Great Fog
The man who wrote under the name H.F. Heard (actually Gerald Heard) was many things: historian, science writer, philosopher, mentor, and educator. He also wrote a couple volumes of classic weird tales, most of which are available in two volumes: The Great Fog and Other Weird Tales and The Lost Cavern and Other Stories of the Fantastic.
The Ceremonies
Few people have contributed so much to the field of weird fiction by writing so little as T.E.D. Klein. He was one of the founders of the World Fantasy Convention as well as the editor of Twilight Zone magazine from its inception until 1985. Over the years, he has written only a handful of weird stories, but they stand as some of the greatest in the weird fiction canon. The four novellas contained in Dark Gods, alone, would probably be enough to guarantee him a spot as one of the preeminent practitioners of the form. Sadly, Dark Gods is currently out of print. Fortunately, Klein also expanded his short tale "The Events at Poroth Farm" into his only novel: The Ceremonies.
The Book of Cthulhu
Prior to this point, most of the books on this list have been canonical classics of the genre (to the extent that such a thing exists for weird fiction), written in the heyday of Weird Tales or even earlier. For a quick and highly entertaining overview of what people have been doing with Lovecraft's Mythos more recently, you can't go wrong with Ross E. Lockhart's two weird fiction best-ofs The Book of Cthulhu and The Book of Cthulhu II. (Full disclosure: I have a story in The Book of Cthulhu II.)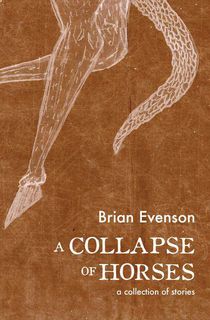 A Collapse of Horses
Since the publication of his first novel, Altmann's Tongue, in 1994, Brian Evenson has courted controversy and acclaim both within the weird fiction world and beyond its borders. His stories have been hailed as among the best in the contemporary field, and he is the author of a number of collections of weird tales exploring all manner of themes. His 2016 collection, A Collapse of Horses, is as good a place for newcomers to start as any.
The Very Best of Caitlin R. Kiernan
Over the years, Caitlin R. Kiernan has established herself as a savant of all kinds of strange, beautiful, haunting, and tragic stories—she does have more than one "best of" volume to her name, after all—and among those forms in which she has demonstrated a confident mastery is the weird tale. The Very Best of Caitlin R. Kiernan provides a strong starting point for exploring Kiernan's one-of-a-kind fiction.
The Fisherman
John Langan is one of the most respected names in the weird fiction world today, and for good reason. His stories span the gamut, from Lovecraftian cosmic horror to tales of psychological dissolution that echo Shirley Jackson. In his second novel, The Fisherman, Langan creates that rarest of creatures: a great weird fiction novel, featuring stories within stories, cosmic imagery that will haunt you forever, and one of the weirdest fish stories you've ever heard.
Creeping Waves
As has been the case since the earliest days of the genre, some of the best work that's happening in weird fiction today is being published by the smallest of presses. Enter Matthew M. Bartlett. His first collection, Gateways to Abomination, was self-published, and it took the weird fiction community by storm with its strangely-interlocking tales of a Massachusetts haunted by devils, sorcerers, and sinister radio station WXXT. Bartlett has continued to wow with his subsequent collections, all of which read like something between a short story collection, a mosaic novel, and a fever dream. Some of his best work is contained in Creeping Waves from Muzzleland Press.
Related: 21 Underrated Horror Books That Have Been Waiting to Fuel Your Nightmares
Dreams of Shreds and Tatters
With only 13 spaces on this list, I had to leave out a great many books that I wanted to include. Yet to end the list, I couldn't think of a better choice than Amanda Downum's Dreams of Shreds and Tatters, a masterful mixture of Lovecraft's Dreamlands, Chambers' King in Yellow, and modern-day urban fantasy as seen through a lens more Clive Barker than Jim Butcher. If you dig into this and can't get enough, Downum's debut short story collection, Still So Strange, was recently nominated for a World Fantasy Award. (Full disclosure: I wrote the introduction to Still So Strange.)
Once you've gotten through all of these, there are a million different directions you can go. I've frequently used the metaphor of weird fiction as an ocean or other body of water, and if that's true, then it's one that has plenty of tributaries, undercurrents, and hidden shoals that are just waiting to be explored. We've just scratched the surface here, and a good starting point for exploring more of the early writers in the field is Lovecraft's own survey of the genre, Supernatural Horror in Literature.
More recently, present-day horror authors have used weird fiction as a lens through which to reassess the genre's limitations, exclusionary attitudes, and racism. Check out works like Victor LaValle's The Ballad of Black Tom or Matt Ruff's Lovecraft Country, which will soon see new life as an HBO series with Jordan Peele as an executive producer.