If you're anything like me, October, and by extension, the fall season as a whole, is the best time of year. It's a season for relishing in all things horror—movies, video games, and, of course, books. It's also usually the time during which publishers position the most anticipated new books of the horror genre, releasing new literary nightmares into the world as well as updated editions of long-time classics. This means beginning in October, we can look forward to a thrilling mix of novels from established names and new voices offering fresh oddities and innovative terror. Whether you're looking for a book that just hit shelves or a classic fan favorite, here are 13 scary books that you need to read this fall.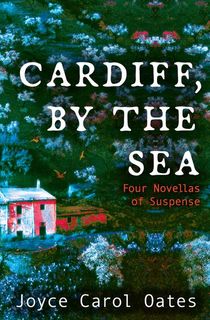 Cardiff, by the Sea
The intimidatingly prolific Joyce Carol Oates is back with yet another book. This time it's a quartet of previously unpublished novellas, each of which features a female protagonist and explores a different shadow of human terror.
Related: The Best Free Horror & True Crime Books to Download This October
A young adopted woman receives a disturbing phone call that sends her searching for her birth family. In another story, an unhappy adolescent girl finds solace among feral cats, one of which becomes her protector. The third novella involves a young college student being mentored by a professor whose intentions aren't quite as innocent as she was led to believe, and the novella that closes out the book features none other than a dead poet, a storied haunted house, and a web of secrets that readers are sure to enjoy figuring out.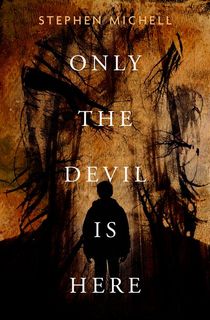 Only the Devil Is Here
This mad rush of a debut is full of energy. At the center of the book is a young boy named Evan, who is evil through and through. He is kidnapped from his foster parents by an odd character and transcendental king named Rook. Rook's goal is to bring Evan to a particular church, all while escaping the countless terrors that litter the entire journey. Stephen Michell carefully blends the road novel with supernatural fury, while also managing to build an interesting father/son bond into its pages.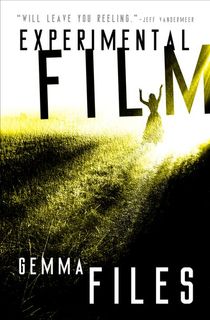 Experimental Film
Gemma Files' cult classic is newly available, and what better time of year to read it than the spooky season? If you're new to Experimental Film, lucky you; you get to savor the first read. Returning fans, you already know what to do.
Lois Cairns is unemployed and desperate when she discovers the work of a missing Canadian filmmaker named A. Macalla Whitcomb. The search for answers takes Lois down a troublesome path. Similar to Theodore Roszak's Flicker and Marisha Pessl's Night Film, only darker and with more supernatural material, Files has written quite the horror classic.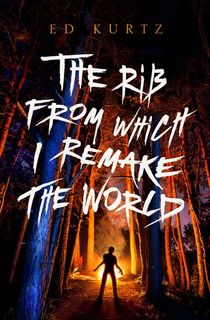 The Rib from Which I Remake the World
Another cult horror hit gets new life. Ed Kurtz's novel takes place in a backwater Arkansas town during the height of World War II. George "Jojo" Walker is just trying to get by after an extramarital affair turned his life upside down. He lost his job as a deputy and now lives aimlessly, until he lands a job at Litchfield Valley Hotel as a security guard. It seems normal enough, until a weird circus comes to town and shatters any sense of the mundane. Kurtz's book is a frightening piece of noir and truly one of those one-of-a-kind books that are must-reads for genre aficionados.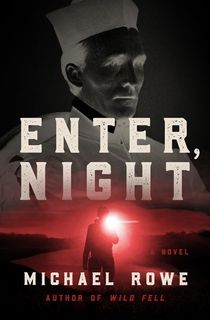 Enter, Night
Available October 20, 2020: Let's get it out of the way: Michael Rowe's novel is about much more than vampires. Sure, this is a book about those nocturnal bloodsuckers, but there's so much more to it. For one, it is set in Canada in the '70s, in a town called Parr's Landing. Readers are introduced to three characters—Jeremy, Christine, and Morgan—who are mourning the death of Jeremy's brother Jack. Life at Parr's Landing is miserable, and the characters desire to leave it behind, this time for good. The power struggle and hierarchy of a small town merge with vampiric terror just under the surface, giving Rowe's novel a truly rich rural Gothic atmosphere.
The Seventh Mansion
Speaking as a fan of Maryse Meijer's two previous books, the collections Rag and Heartbreaker, the publication of her debut novel is an event to behold. Just as odd and haunting as her short fiction, The Seventh Mansion introduces readers to Xie, who has just moved from California to a rural Southern town.
Xie gets caught up in various activism stunts and is ultimately caught trying to free a captive mink from a farm. He is kicked out of high school, losing touch with pretty much everyone except the forest itself, and he begins spending a lot of time in the woods. Meijer has a way of anthropomorphizing nonhuman characters, and the undercurrent of the novel's focus on climate change only adds to the intrigue.
Red Hands
Available December 8, 2020: Bram Stoker Award-winning author Christopher Golden has a new thriller coming out this December, available for pre-order now for all you eager readers. Red Hands begins with an act of terrorism—a car plows into a crowd celebrating the Fourth of July. The driver stumbles out of the car, sickly and clearly close to death. Everyone he touches dies in mere seconds. People watch in terror as others drop dead.
One onlooker in particular, Maeve Sinclair, watches the horror unfold, only to end up having the death touch passed on to her. Unable to understand what just happened, she eventually realizes that she may never be able to touch another human being again. Steeped in timely political discourse and lacerating horror, Golden's new novel is sure to be one people talk about for some time.
The Loop
Jeremy Robert Johnson has been writing incredibly innovative horror for over a decade now. In The Loop, he takes his prowess for getting under a reader's skin and turns it into an adrenaline-fueled thriller about hubris and the inevitability of human error. Pitched as Stranger Things meets World War Z, The Loop features a small town and a viral threat, one that puts humanity under a magnifying glass and forces the entire cast of characters to rely on their survival skills. It's an addictive read, so addictive, in fact, that you might end up reading it in one sitting.
Related: 13 Epic Horror Books Like The Stand
Hench
If you like your horror tinged with dark humor, Natalie Zina Walschots' Hench might be just what you've been looking for. The premise alone is enough to garner a chuckle. Anna Tromedlov does administrative work for monsters and other ghoulish villains. Anna doesn't like the gig, but at least it pays the bills. That is, until she gets fired. Out of the blue, an A-List supervillain hires her to wreak havoc on heroes' lives. We're talking messing with a superhero's takeout food, their social media profile, etc. This novel is as fun as it is dark, and by far the most refreshingly original read I've come across in a while.
Clown in a Cornfield
I've been reading Adam Cesare's work since his 2013 novel Video Night. His latest book is actually geared to a younger audience, but it's in no way any less horror-infused. Clown in a Cornfield introduces us to Quinn Maybrook, who is forced to move to Kettle Springs, Missouri when her father lands a job as the town's general practitioner. Sound familiar? It's intentional, believe me. Quinn and her father are running away from more than a dead-end job, her mother having died a highly publicized death that makes it impossible for them to move on.
Related: Every Horror Movie Coming to Netflix, Hulu, and Amazon Prime Video This October
Shortly after moving into her new house, Quinn notices a mural of a clown on the side of an abandoned factory off in the distance. What commences next is a mixture of familiar tropes involving an evil clown that brings terror to the town of Kettle Springs. Cesare has taken his encyclopedic knowledge of horror and crafted a perfect blend of the familiar with his uncanny ability to tuck away suspense in a chapter where you least expect it.
The Kingdom
Available November 10, 2020: Just in time for our socially-distanced Halloween 2020, Jo Nesbo is back with another dark psychological thriller. Roy and Carl Opgard live on a mountain that their father calls "The Kingdom." When their parents die, Roy and Carl mourn the loss in different ways. Carl can't wait to leave The Kingdom, but Roy wants nothing more than to remain in his hometown. Jumping into the future, we see Carl returning to the town with his wife, planning to build a hotel on the mountain and make peace with everything that happened all those years ago.
Carl's intentions seem genuine enough, but when townsfolk begin dying, suspicion is cast on him. This forces Roy to stand by his brother no matter what, even as the number of the dead continue to rise. Nesbo does it again with this richly characterized, perfectly paced and plotted thriller.
Tiny Nightmares: Very Short Stories of Horror
The Night Will Find Us
Available October 20, 2020: I'm a sucker for the high-concept survival thriller. Lost and stranded in the woods during a camping trip to celebrate the end of the school year, six teenagers attempt to survive the many horrors of the wilderness. Meanwhile, something seems to be bending the very forest to its will, drawing the teens closer to its center. Lyons does a great job of keeping you guessing amid an unreliable situation where reality is subject to scrutiny.