Joyce Carol Oates's work spans sweeping literary fiction to precisely constructed short stories. Yet the celebrated author also has a dark side, penning multiple horror and thriller tales that peer inside the minds of the disturbed and plumb the psychological depths of deeply human terrors. Her latest novel is no exception. Slated for release on June 9th, 2020, Night. Sleep. Death. The Stars. follows a family in the wake of an earth-shattering tragedy. When the powerful patriarch dies, his adult children respond in increasingly startling ways—though their outbursts pale in comparison to the reaction from his grieving widow.
An in-depth look at a twisted contemporary society, Oates' new novel is just the latest in a line of fantastically disturbing works. From thrilling novels to morbid novellas to stomach-churning short stories, Oates isn't afraid to explore horror to its darkest depths. If you want to read more of her breathtaking work while you wait for her highly-anticipated new release, here are 13 of the best Joyce Carol Oates horror books to read right now.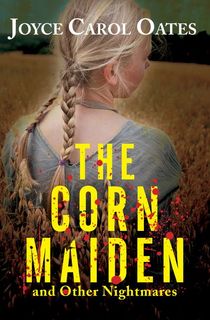 The Corn Maiden
The Corn Maiden features a novella in addition to six other dark and twisted short stories. In the titular novella, an 11-year-old girl named Marissa is kidnapped by an older girl from her school. Marissa is hidden away in a basement and told that the world has ended, while her captor and the friends under her command celebrate a Native American legend which tells the story of a young girl sacrificed to ensure a healthy crop.
This collection also includes "Helping Hands," which follows the unlikely friendship between a man and a woman who meet amidst the cluttered chaos of a thrift shop. But the lonely woman has no idea what doors this friendship has opened...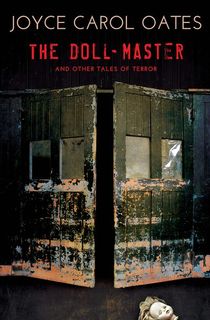 The Doll-Master
Six deeply unsettling and terrifying short stories come together in this collection. In the title story, "The Doll-Master," a boy develops an unhealthy attachment to his cousin's doll following her unfortunate death. As the years go on, his doll collection expands—filled with "found dolls" from the surrounding neighborhood, which each carry a dark significance...
In "Gun Accident," a teenage girl is thrilled to be given the opportunity to house sit for her favorite teacher. However, when an intruder breaks into the home, multiple lives are changed forever by the ensuing events.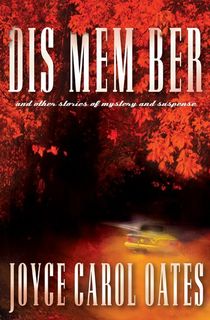 Dis Mem Ber
This heart-pounding collection of horror and suspense features seven chilling stories. In "Dis Mem Ber", a bright 11-year-old girl named Jill finds herself in thrall to an older male relative who is considered the outcast of her family. Without a word to her parents, Jill climbs into this man's car, traveling toward a dark and uncertain fate.
In "The Drowned Girl," a university student's murder by drowning plagues a transfer student as she begins to lose her grip on her own sense of self.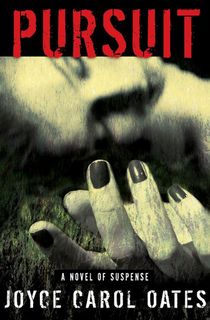 Pursuit
In this gripping domestic horror story, a new bride, Abby, steps out into oncoming traffic not even a day after her nuptials. As Abby recovers fitfully in the hospital, her husband Willem desperately tries to figure out if this was an accident or an intentional act of self-harm. A trail of clues winding through rash-like marks around her wrists and the wracking screams which wake her in the night lead Willem to discover the horrifying past his wife has kept hidden. As Abby confides the truth in Willem, she reveals a story of a child kept in captivity, and reoccurring nightmares that take her through a field of human bones...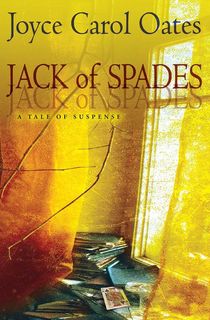 Jack of Spades
This complex and layered psychological thriller pits an author's mind against itself. Andrew J. Rush and his vast catalog of mystery novels are drowning in the commercial success every writer dreams about. But Rush hides a dark secret behind the pseudonym "Jack of Spades," writing twisted and violent noir thrillers that would ruin his career.
The life Rush has built starts to teeter when his daughter begins asking questions about a draft that he carelessly left out in the open, and a court summons arrives in the mail accusing him of plagiarism. As his family, career, and reputation hang in the balance, Rush begins to be haunted by the mocking voice of the Jack of Spades.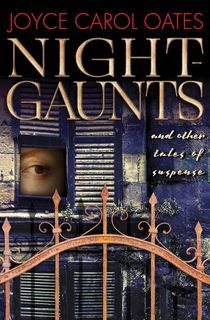 Night-Gaunts
In this viscerally spooky collection, Oates returns with six new stories that are darker than ever. In "The Long-Legged Girl," a middle-aged wife consumed with jealousy devises an odd game of Russian roulette. A strong Bengal Spice brew sits in two teacups—but one of them is spiked with a lethal dose of medicine. Will it be the dance student suspected of catching the husband's eye or the wife herself who drinks from the deadly cup?
In "The Sign of the Beast," when the dead body of a Sunday school teacher is found, a troubled youth confesses to her murder. But did he truly partake in such a hideous crime?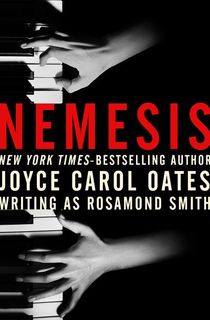 Nemesis
This mesmerizingly twisted novel takes place in the affluent Forest Park Conservatory of Music, whose pristine image is wracked when a rape takes place on school grounds. The victim is Brendan Bauer, a young and timid ex-seminarian. The perpetrator is Rolfe Christensen, the dazzling newly-appointed composer in residence. As the affluent conservatory attempts to conceal Christensen's terrible deeds, he is eventually found dead.
Shy piano teacher Maggie Blackburn has devoted her life to her students, and now with Bauer as the main suspect in the murder, she's determined to find the truth. But it doesn't take long for Maggie to discover that there's an endless list of people who might want Christensen—a cunning manipulator and devious predator—dead. And when another colleague is murdered, the investigation only gets all the more complicated.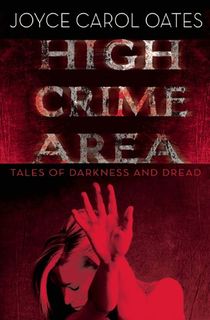 High Crime Area
These eight grotesque stories capture the complexities and darkness that can grow between people. In "The Rescuer," a graduate student with a bright future ahead of her travels to New Jersey to drag her brother out of a downward spiral, only to find herself intrigued by his wild life. In "Lorelei," a young woman stalks the New York City subway cars in search of the perfect man for her. And in the title story, a white college professor in Detroit tries to escape a black shadow during the 1967 race riots.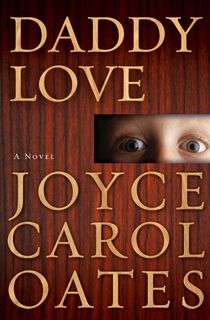 Daddy Love
When Robbie Whitcomb was five years old, he was violently taken from his mother in a mall parking lot. His captor goes by the name Daddy Love, though others may know him as Chester Cash, a charming and beloved preacher. For six years, Robbie takes on the role of Daddy Love's son, following the rules, doing what Daddy Love wants, and using the new name Gideon. But Robbie knows that he's not Daddy Love's first son, and when he gets too old, another will take his place—leaving his own fate uncertain.
As the years pass, Robbie's mother holds on to a desperate hope that her son is still alive. And Robbie holds on to a determined spark of rebellion, ready to do whatever he has to in order to survive.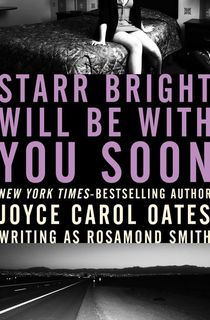 Starr Bright Will Be with You Soon
Lily Merrick is a doting housewife and mother who spends her spare time teaching pottery classes in her cozy Upstate New York town. But that simple life is thrown for a loop when her estranged twin sister Sharon—a Las Vegas stripper—breezes into her life after 15 years. Still, Lily is overjoyed to have Sharon back, and Lily's family is welcoming and supportive of this obviously troubled woman. Yet little do they know that Sharon has an alias: Starr Bright, America's most notorious female serial killer.
Zombie
This disturbing and provocative novel follows Quentin P., a recently paroled sex offender. In this story of dark obsession, Quentin's perversions begin to evolve into a compulsion to kill. Readers are taken deep into the twisted mind of a serial killer who is driven by an insatiable urge to build an army of lobotomized men.
Haunted: Tales of the Grotesque
This collection includes 16 eerie short stories. In "Haunted," preteen Melissa and her best friend Mary Lou explore forbidden houses. But the girls make the mistake of trespassing on the deserted Minton Farm, which leads to the horrifying murder of Mary Lou and a dark malevolence which haunts Melissa for years to come.
In "The Accursed Inhabitants of the House of Bly," Oates reworks the classic Henry James story, "The Turn of The Screw." The ghoulish Miss Jessel and Quint have returned for Miles and Flora, but their new tricks are more perverse and twisted than ever.
The Accursed
This haunting psychological horror novel inflicts a dark curse upon the real-life inhabitants of turn-of-the-century Princeton. In 1905, Woodrow Wilson holds the title of president of Princeton University. Not too far away, Upton Sinclair relishes in the success of his novel The Jungle with his family. But the privileged and intellectual community is shaken when the brutal lynching that has taken place nearby is swept under the rug.
A series of horrific events is set into motion, the work of a supernatural curse. The Devil has come for the families of Princeton, and there will be no mercy.
This post is sponsored by Open Road Media. Thank you for supporting our partners, who make it possible for The Lineup to continue publishing the terrifying stories you love.