Summer is a time of vacations and relaxation, and what better place to go than an idyllic island? Whether you like sunny beaches or woodsy isles, getting away from it all is the perfect way to reset. But don't forget that having water on all sides means there's no escape.
What's worse: total isolation with deadly elements, or realizing you're not as alone as you thought you were? Uncover all these terrors and more with these 8 chilling island horror books to kick your summer off right.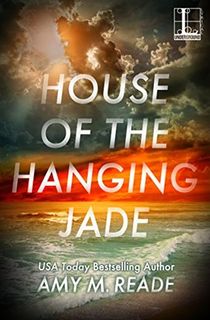 House of the Hanging Jade
Kailani Kanaka has more to get away from than just the chill of Washington, DC's winter—her boyfriend's obsession with her has grown more and more disturbing. Fleeing to her native Big Island of Hawaii, Kailani scores a job as the personal chef for the Jorgensens. At the House of Hanging Jade, she lets herself relax amidst the gentle breeze and ocean air. But it soon becomes clear that her new home has been invaded by dark secrets and an even darker presence.
The whispers in the dark and the shocking shark attack are bad enough. But the return of her ex-boyfriend and his demands that she come back to him are even worse.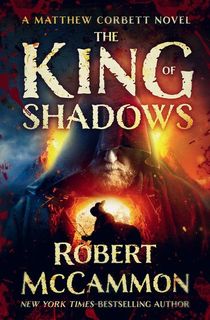 The King of Shadows
1704. Matthew Corbett is about to face an opponent beyond anything he's gone toe to toe with before. Corbett travels to Italy to find Brazio Valerani—and any information he might have about the mirror his sorcerer-father created. However, before Corbett and Hudson Greathouse reach their destination, they find themselves stranded on a beautiful island called Golgotha.
The men are welcomed by the natives with a great feast, but the more the island draws them in, the more they struggle to keep their grip on reality. With their very identities at risk, Corbett must solve the dark mystery that lies on the other side of the island, amidst a volcano and an ominous creature.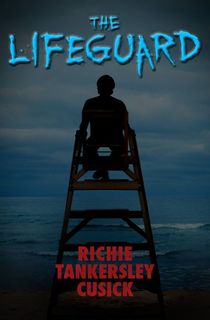 The Lifeguard
Kelsey had the perfect summer vacation ahead of her on Beverly Island. She was going to get to know her mom's boyfriend, Eric, while enjoying all the benefits of a sunny beach—complete with dreamy lifeguards. But when Eric's daughter, Beth, goes missing, Kelsey's perfect holiday descends into a nightmare.
Beth has left behind a strange note, leaving Kelsey unsure of who she can trust. Amidst the bizarre number of drownings and unsettling fisherman, she can at least take comfort in the fact that the lifeguards will protect her. But she doesn't know they have their own agenda...
The Forgotten Island
Ana Logan is hoping to reconnect with her estranged sister, Rachel, on a holiday trip to Thailand. But when the women are marooned on a deserted island with no resources or way to communicate with the mainland, reconciliation pales in comparison to survival. And as night falls, they will discover the island isn't as empty as they thought. Something old and evil is watching them from the trees...
Duma Key
Master of Horror Stephen King takes readers on a terrifying journey of the supernatural. Edgar Freemantle loses an arm in a construction site accident, and his mind and marriage are quick to follow. Isolated and angry, he leaves Minnesota behind to face rehabilitation in Duma Key, off the Florida coast. Slowly but surely, Edgar starts to emerge from the bonds of his pain to build a connection with Elizabeth Eastlake, an ill and aging woman with deep roots in the area.
While Edgar recovers, he paints, working with a compulsive passion that is as dangerous as it is wonderful. After all, his paintings are more than art, they are portals for the ghosts of Elizabeth's past.
Savages
Seven friends set out for a vacation to the Cook Islands, but a raging storm sweeps them away in the South Pacific. With their boat destroyed, they must fight for their lives on a small raft in open waters miles off course. A small, uncharted island seems to be their salvation—a place to rest until they can be rescued. But this island is no paradise. The island has a history of death, torture, and pure evil, and these stranded travelers aren't alone. Something merciless guards the dark secrets of this place, and its ancient rage won't stop until those who have intruded upon its legacy are wiped out.
The Troop
Not all islands are sunny and tropical—some are tucked away in the Canadian wilderness. Scoutmaster Tim Riggs takes a group of boys on a weekend camping trip every year. It's a beloved tradition that is about to be shattered. An unsettling stranger invades the comfort of their campsite, bringing with him a sickly complexion and a voracious hunger. This man is the carrier of a bioengineered horror that spreads lightning quick. But amidst the terrors of infection, these unlucky campers must also weather the elements—and one each other.
Paradise Club
Paradise Club has everything you'd imagine it would: sandy beaches, sparkling waters, and a luxurious resort. But there are a few things here no one could expect. The hotel guests' vacations are interrupted by a deadly event, pitting the unwitting visitors against a hoard of bloodthirsty maniacs. FBI agent and dedicated family man Elliot Harper is about to see this little slice of heaven descend into hell as average people are turned into vicious killers.