With summer finally here, it's the perfect time to escape the city, head out into the backcountry, and rent a house with your closest friends. You can spend your days exploring unmarked hiking trails, or even befriend a ragtag band of locals. Who knows, you might also partake in a grisly harvest ceremony beneath the full moon!
Just as our parents once said "nothing good happens after midnight," nothing good happens in isolated cabins and gloomy wooded areas either. We recommend avoiding them altogether, and instead read a book from the comfort of your own air conditioned apartment. The following scary books are our top recommendations for getting the thrills and chills of the creepiest cabin vacations and outdoor adventures—without the danger of whatever lurks among the trees.
Related: 8 Real-Life Cabin in the Woods Murders That Will Make You Lock Your Doors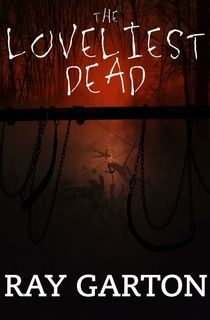 The Loveliest Dead
After David and Jenna Kellar lose their youngest son Josh, they move their family to a small coastal town in northern California where they hope to heal and recuperate. But as soon as they arrive at their isolated cabin in the woods, they learn that the house is already occupied—by the dead. The ghosts of deceased family members have been waiting for the Kellars and they aren't shy about making their presence known. A local psychic tries to warn them but Jenna is too heartbroken to listen, especially when she sees the ghost of Josh, her boy who was taken from her too soon.
Related: 9 Underrated Horror Books That Have Been Waiting to Fuel Your Nightmares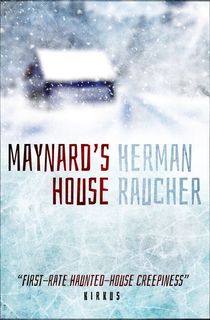 Maynard's House
Austin Fletcher is surprised to learn that his fellow soldier, Maynard Whittier, bequeathed him a secluded house in northern Maine. The two fought side-by-side in Vietnam and formed a close friendship that lasted long after they left the battlefield. Still, Maynard leaving Austin a house is incredibly generous and Austin feels that he is in no position to decline. When he arrives, Austin is taken by the beautiful landscape of the north. Soon, he starts to notice strange occurrences in the house. But he can't tell if his mind is making them up due to the new environment and unrelenting, inclement weather outside. Before he can change his mind about permanently moving in, he's trapped by a blizzard and learns that he's not alone...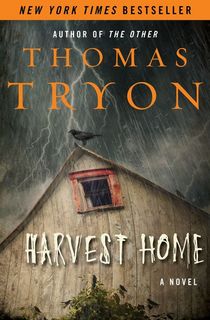 Harvest Home
The Constantine family has relocated to small-town New England, hoping the country air will give them a simpler, more peaceful life. Sure, their new neighbors are a bit eccentric—particularly when it comes to the annual harvest festival—but perhaps the Constantines are too accustomed to the hustle and bustle of the city. But they'll soon find that what seems innocent on the surface is actually steeped in a dark and horrifying evil…Published in 1973, Harvest Home is the "brilliantly imagined" horror classic that's credited as the inspiration behind Stephen King's Children of the Corn (The Boston Globe).
Related: Harvest Home: The 1973 Pagan Horror Classic that Laid the Groundwork for Stephen King's "Children of the Corn"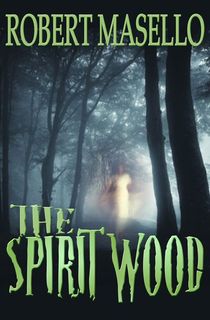 The Spirit Wood
Peter and his wife, Meg, think they've hit the jackpot when they suddenly inherit a remote family estate out in the woods. But there's something very sinister awaiting them in their new home—a spirit that takes the form of a beautiful woman. And this woman wants Peter all to herself. Featuring plenty of pagan rituals and blood curses, The Spirit Wood is another fantastic supernatural chiller from writer-slash-occult expert Robert Masello.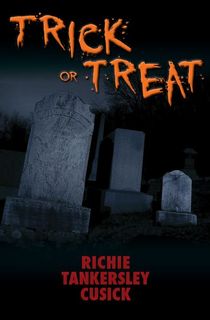 Trick or Treat
Martha's going through a decidedly Beetlejuice-esque summer when her father remarries and moves the family to a drafty house in the country. As if that isn't enough, Martha knows the place is haunted—something lurks in her closet at night. But everyone else thinks she's being high-strung. Once left to their own devices, however, Martha and her new step-brother will discover the home's bloody history and realize they aren't the only ones living inside its walls…
Related: The Child Genius Who Vanished: What Happened to Barbara Newhall Follett?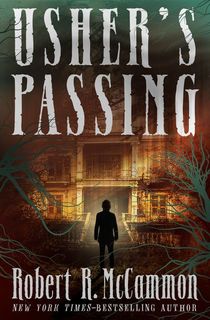 Usher's Passing
Most likely, you're familiar with Edgar Allan Poe's "The Fall of the House of Usher"—but what if Poe's creepy tale was based on true events? Usher's Passing introduces us to Rix Usher, a descendant of the cursed Usher clan. It's been years since Rix stepped inside his family's sprawling ancestral home. But when his father dies, the wayward son is forced to return home to claim his inheritance. But a terrible secret haunts the gloomy grounds of the Usher family home, and Rix suspects it has something to do with the children who have vanished from the surrounding North Carolina mountains.
Related: 12 Creepy Robert McCammon Books That Will Keep You Awake At Night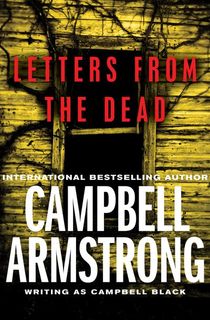 Letters from the Dead
Those who believe in the power of Ouija boards know well enough to stay away from them. But young Lindy and Tommy are too bored to heed the advice. In search of a thrill while staying at a crumbling cottage, they contact the spirits of the dead. Turns out, these otherworldly entities are dying to respond to the children. But when a malevolent spirit is released by one of their Ouija board games, it's the townspeople who pay the price.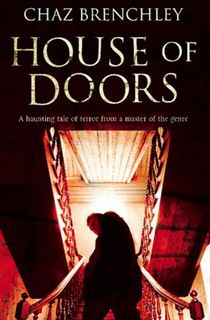 House of Doors
An isolated country house once known as D'Espérance, is converted into a hospital for wounded World War II English air force officers. Grieving the loss of her husband who was in the force, Ruth Taylor takes a job as a nurse at D'Espérance in hopes of saving the lives of other soldiers. But as soon as she enters the estate, she feels physically ill and senses the eerie presence of her deceased husband. His spirit wreaks havoc on the estate and everyone inside, only causing Ruth more grief. She misses her husband dearly but must acknowledge that his spirit is nothing like the kind man she once knew.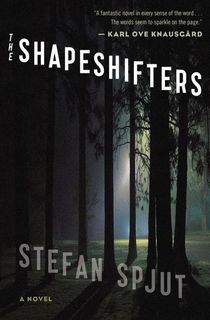 The Shapeshifters
After a string of child disappearances, one woman thinks she might know who—or what—is behind them. Susso Myrén was in the right place at the right time when she captured a single photo that leads her on an international quest to find the stallo—shapeshifters that lurk in the Nordic forests and can disguise themselves as humans or animals. The deeper Susso investigates, the more she learns about these mythical creatures and how they're connected to the child abductions. Susso runs into trouble when she discovers that the stallo have been protected for hundreds of years and that their protectors won't hesitate to silence anyone who dares to expose them.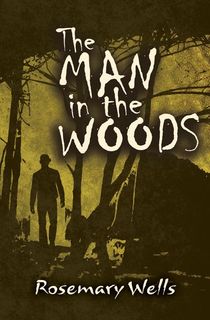 The Man in the Woods
As the new girl in school, Helen just wants to survive her first day and get the heck home. Out of pity, the principal puts Helen on the school paper, where she meets a fellow student named Pinky Levy. After school one day, the girls witness a fatal car crash—and notice that a strange man is standing in the woods nearby. Though one of the students is arrested for causing the wreck, Helen and Pinky know the mysterious man is the person (or thing) responsible...
The Girl Who Loved Tom Gordon
While on an epic hike with her mom and brother, Trisha's wanders off on her own, needing to escape their incessant fighting. Just when she thinks she's found a shortcut out of the woods, the trail only takes her farther and farther away from safety—and deeper into the night. As she struggles to get her bearings, she imagines her favorite Red Sox player, Tom Gordon, is at her side. But while Tom's presence is just a wishful fantasy, Trisha isn't as alone as she thinks...
Related: The 12 Scariest Stephen King Books
Deliverance
One of the most terrifying and controversial modern horror novels (and movies), James Dickey's Deliverance may have you swearing off wilderness excursions forever. Four friends on a canoe trip find that they're no match for the Georgia wilderness, where the dense woods mask the presence of an absolute evil. With its bone-chilling suspense and palpable sense of menace, this a harrowing "novel that will curl your toes" (New York Times Book Review).
The Ritual
Now an equally unsettling film, The Ritual also tells a wilderness survival story starring four male friends. Unfortunately, their adventure in a Scandinavian national park takes a terrifying turn when they get helplessly lost. With the elements against them and supplies running low, the men must band together if they hope to make it out of the park alive…Especially when they stumble across an eerie cabin with even creepier things inside.
Related: 26 of the Best Horror Books from the Past 150 Years
In a Dark, Dark Wood
Ruth Ware's psychological thriller In a Dark, Dark Wood pushes the vulnerability of secluded woods to its utmost limits. Reclusive author Lenora Shaw is invited out of the blue to a weekend getaway from a woman she hasn't seen in a decade—her old high school friend, Claire. But what is supposed to be a nice couple of days tucked away in the English countryside turns into a nightmare when Nora awakens with a head injury, trying to piece together what led her here. What's worse? It soon becomes very clear that Nora and her friends aren't the only ones in the woods...
The River at Night
Winifred Allen isn't having an easy go of it. She's suffocating in her awful job, still morning the death of her brother, and left lonely after the dissolution of her 15-year marriage. So when her three best friends come up with the idea for an exciting rafting adventure for their annual girls' getaway, she dismisses her misgivings and goes all in.
Their excursion in the remote Allagash Wilderness is, at first, nothing but exhilarating. But a freak accident quickly turns their vacation of fun into a living nightmare, leaving them stranded from their raft and all of their tools of survival. With nightfall comes a mountainside fire that calls them to a rundown house in the woods. But is this shelter a lifeline, or another step on the path to hell?
Related: 14 Psychological Horror Books That Will Mess with Your Head
Wini and her friends must soon grapple with the true intentions of their would-be saviors, and their new position brings long buried secrets to the surface and tests lifelong allegiances.
In the House in the Dark of the Woods
Psychological horror meets gripping, lyrical prose in this work from author Laird Hunt. In colonial New England, a well-behaved Puritan woman disappears. Or does she? Has she abandoned her family and run away? Or has she been taken and left to fend for herself in the woods? As she wanders helplessly through the woods, maybe she meets another woman amongst the trees. Maybe this is what changes everything.
As this woman travels through dark and dangerous woods, she's accompanied in the shadows by nearly-human wolves. She passes by a vast well ringing with the screams of men. And when she finds a home on a ship of human bones, this woman may just discover that the evil she has been running from has been inside of her this whole time.