Though there's much discussion around how the slasher genre originated, many agree that this specific breed of film peaked in the 1970s and 80s—with cult classics like Halloween and Friday the 13th. However, some critics date the origin of the slasher movie back to Psycho (1960), and the genre resurged in the late '90s and early '00s (Scream.)
No matter where this violent subgenre comes from, we want more. Here are 10 violent slasher books to read if you're craving more gore.
Clown in a Cornfield
Kettle Springs is a small and boring town—the kind of place that's the perfect fresh start for Quinn Maybrook and her father. But ever since the Baypen Corn Syrup Factory shut down, Kettle Springs has been falling apart. While the adults fight tooth and nail to revive the town to its former glory, the kids are occupied with having fun and skipping town as soon as possible. Split between the ways of the past and a new tomorrow, it seems like Kettle Springs is intent on destroying itself. Until Baypen's creepy clown mascot, Frendo, goes on a bloody killing spree to eliminate the kids poisoning the town's potential.
One of the best among slasher horror books, who can resist the added terror of a clown?
​​Tastes Like Candy
The Senior Scavenge is the event everyone at Pritchett High is dying to get invited to. But in 2020, it's Violet Warren and her friends that are lucky enough to attend. Late at night the eight of them will break into the Poison Apple Carnival for a scavenger hunt, and come morning they'll gather again to celebrate their upcoming senior year. That's the plan, at least. But someone has a different game in motion.
When the girls step foot into the carnival, a crazed killer in a rubber mask starts cutting his way through the group. Violet can see that these killings aren't random—there's a personal motive lurking just beneath the surface. As her friends die all around her, she must figure out what she's done to deserve this violent reckoning.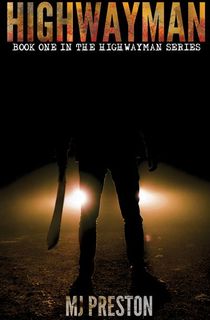 Highwayman
All Lance Belanger wants is to be famous—the most notable serial killer in history. His horrific career path begins with the murder of a single mother and her toddler, and from there it doesn't take long for him to stockpile bodies all over the country. Each one of the unlucky victims were incapacitated with a spinal injury, before being dismembered while still alive.
Beyond the staging all of his crime scenes, the FBI is struggling to find any leads on the killer they've dubbed "Highwayman." He's left behind no DNA and no trace of forensic evidence. As FBI agent Lewis Ash scrambles to solve this case before his retirement dawns, Lance has a dark plan to increase his body count.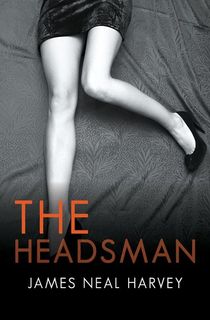 The Headsman
Legend has it that in a small town in upstate New York, the town executioner returns every so often … wielding an ax and seeking payment in blood. But Karen knows that this isn't just a legend, and she has the horrifying ability to see through the eyes of this gruesome killer.
We've all heard urban legends before, and like in The Headsman, they are put on display in the slasher film Urban Legend—in which people on a college campus begin to die in the same way as those in the stories we tell around the campfire do.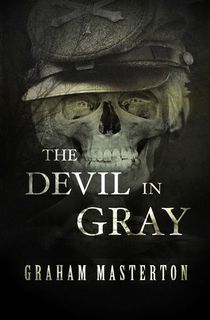 The Devil in Gray
Paranormal activity corrupts townspeople in both The Devil in Gray and in '80s horror flick, The Fog. The California coastal town of Antonio Bay is about to celebrate its 100th anniversary—but it has a dark past. The founder of Antonio Bay deliberately sank a ship owned by a wealthy man named Blake, and now, his ghost is out for revenge.
In The Devil in Gray, an unseen serial killer begins massacring the residents of Richmond, Virginia. Much like The Fog, the killer in this book is seeking revenge for the American Civil War. How can you stop a murderer you can't see coming?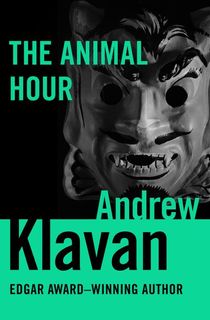 The Animal Hour
Much like the infamous Norman Bates in Psycho, Nancy, too, hears voices in her head—urging her to kill. When she comes into her office, and none of her coworkers recognize her, that little voice in her head tells her to kill them all. She flees, finds a pistol in her purse, kills a homeless man, and sets off a whirlwind of violence that will continue until the 'animal hour' (eight o'clock) has passed.
The Purification Ceremony
Though The Purification Ceremony might not take place at a camp, the location is certainly a match for the slasher genre: An isolated hunting party in the woods of British Columbia. One by one, they begin to go missing—realizing that the hunters have become the hunted. Like Friday the 13th, the wilderness provides an eerie backdrop for these killings.
I Know What You Did Last Summer
It just so happens that one of the most iconic slasher films is based on a book. And while there are some changes from the book to the movie, the basic premise remains the same. Lois Duncan's 1973 young adult thriller follows the lives of four high-school students who accidently hit and kill a man while driving home from a party one night. They promise to never tell anyone else what happened, but a year later Julie receives a note saying, "I Know What You Did Last Summer"—setting off a wave of revenge killings.
The Last Final Girl
Just like Scream, The Last Final Girl by Stephen Graham Jones examines common, somewhat stereotypical, elements of the slasher genre. Part screenplay, part novel, this book follows Lindsay—our beautiful heroine—as she tries to make it to the end, with our killer in a Michael Jackson mask, Jones, not far behind. It's an homage to the genre that's sure to amuse and delight fans.
Filled with as much dark humor as there are scares, if you're looking for books like Scream, this is the read for you.
Hallowe'en Party
A list about slasher films isn't complete without a mention of the Halloween series. We're first introduced to Michael Myers on Halloween night of 1963 when he's six-years-old—already a killer. 15 years later, he's escaped from a mental institution and has a new target.
While you might not consider Agatha Christie to be compatible with slasher films, there's a murderer on the loose in her thrilling novel Hallowe'en Party. 13-year-old Joyce Reynolds recalls a murder she witnessed years ago, and is then found dead at the end of a Halloween party—drowned in an apple-bobbing tub. As more murder continue to happen, detective Hercule Poirot investigates to find the killer.
This post is sponsored by Open Road Media. Thank you for supporting our partners, who make it possible for The Lineup to continue publishing the true crime and creepy stories you love.