Hannibal Lecter first chilled our bones when we were introduced to the psychopath in Thomas Harris' novel, . But Lecter really hit his creepy stride in . By far the most popular of the series, somewhat due to the Academy Award-winning movie adaptation starring Jodie Foster and Anthony Hopkins, the novel follows a young FBI trainee, Clarice Starling, who is tasked with using imprisoned, brilliant forensic psychiatrist and cannibalistic serial killer, Dr. Hannibal Lecter, to gain knowledge about another serial killed dubbed "Buffalo Bill."
If you're a fan of cannibalistic serial killers, FBI profilers, and psychological thrillers, then these eight books should be on your "to read" list. From freaky reads about murderers on the loose to books that recount real-life events, strap yourself in to the gurney for some delectable horror.
The Darkness of Evil, by Alan Jacobson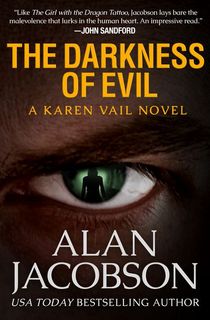 The Darkness of Evil
Jasmine Marcks thought the nightmare of her serial killer father was over; but after she writes a book detailing her life as the daughter of a murderer, she receives a threatening letter from the prison where her father is being held—seeking revenge for turning him into police. And when he breaks out of prison, she's in more danger than ever before. The seventh book in the Karen Vail series finds the FBI profiler on the hunt for this escaped serial killer.
Cage of Bones, by Tania Carver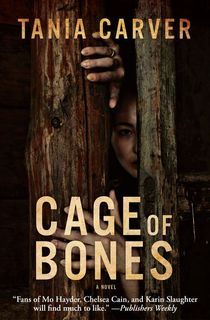 Cage of Bones
Detective Inspector Phil Brennan and psychologist Marina Esposito are about to expose a truth more disturbing than anything found in Lecter's demented mind: There's a feral child living in the depths of a cellar, trapped in a cage made of bones. Tania Carver's thriller just may put you in a straight jacket.
Gray Matter, by Shirley Kennett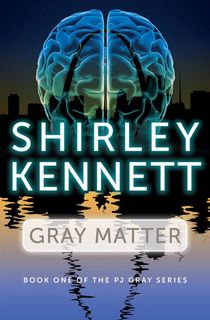 Gray Matter
The first in the five-book PJ Gray series, Gray Matter is also the writing debut for author Shirley Kennett. Kennett's story belongs to a girl named Penelope Jennifer, a former shrink who's turned her attention to cyber profiling—using virtual reality technology to get inside a killer's head and recreate crimes. Her latest case: A decapitated pianist with the image of a canine carved into his back.
Flesh Collectors, by Fred Rosen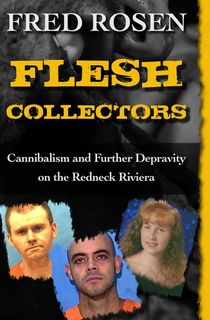 Flesh Collectors
Made even creepier by the fact that this is a true crime book, Fred Rosen recounts the crimes of Jeremiah Rodgers and Jonathan Lawrence—two ex-convicts whose crimes include raping and killing 18-year-old Jennifer Robinson, and cannibalizing her body. If Hannibal Lecter wasn't fictional, he'd have quite a lot in common with this gruesome twosome.
Exquisite Corpse, by Poppy Z. Brite
Exquisite Corpse
Like it or not, Poppy Z. Brite's genre-bending psychological horror—about a pair of cannibalistic serial killers who stain the streets from London's Piccadilly Circus to New Orleans' French Quarter with bourbon and blood—goes where few books dare to go. We're talking perversity, bloody sheets, necrophilia, and, obviously, Andouille sausage. It is NOLA after all.
Broken Monsters, by Lauren Beukes
Broken Monsters
When your novel gets a positive endorsement from the King of horror himself, Stephen King, not much more persuasion is necessary. But we'll give it a go anyway. In Lauren Beukes's chiller about a detective's hunt for the weirdo responsible for the interspecies cadavers littering Detroit warehouses, the writer combines a cyber cautionary tale with that of supernatural fantasy.
A Philosophical Investigation, by Phillip Kerr
A Philosophical Investigation
Despite the London government's recent technological advances and efforts to rid its streets of homicidal crackpots, the city is in the midst of a serial-killing epidemic. On the case: Detective Isadora "Jake" Jacowicz. Her particular perp: Wittgenstein, a killer who's playing god with the population.
American Psycho, by Bret Easton Ellis
American Psycho
Before Patrick Bateman was a chainsaw-wielding icon played by Christian Bale on the big screen, he was an egotistical Manhattan yuppie—slicing and dicing ladies in the pages of Bret Easton Ellis' 1991 novel. Ellis, who confesses his polarizing reads are inspired by dark truths he himself learned along the way, takes readers down a rabbit hole of madness and spits them out the other end.
This post is sponsored by Open Road Media. Thank you for supporting our partners, who make it possible for The Lineup to continue publishing the true crime and creepy stories you love.
Promotional Poster for "Silence of the Lambs" via Strong Heart/Demme Production