Everyone has their definition of a bad neighbor. Whether it is someone who refuses to lend you some eggs or someone who is always complaining about your lawn, they are not fun to be around either way. However, these books might make you realize that you actually lucked out with the people you live near.
From stalkers to murderers, we've gathered nine horror and true crime books about bad neighbors. With a combination of fictional and nonfictional neighbors, these suggestions are guaranteed to give you the chills. Make sure you lock your doors tonight, because these books will have you questioning if there's really anybody you can trust around you.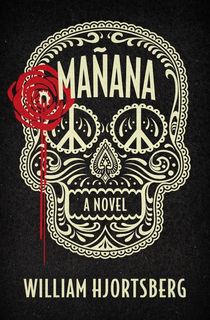 Mañana
Tod and his wife Linda spend a night partying in Mexico with three of their new neighbors who end up being a gang of ex-cons. Based on the night's events, it looks like this friendship will be ending before it even starts.
While Tod wakes up to his wife missing and a dead sex worker next to him, the only thing he can remember from the night before is doing heroin for the first time. As if things couldn't get any worse, Tod has no idea who killed the woman because the neighbors stripped the place clean; only leaving his blood-covered hunting knife behind. Is he being framed for murder? Or is he unaware of the fact that he's guilty? Either way, Tod now has to locate his wife and then make a run for it.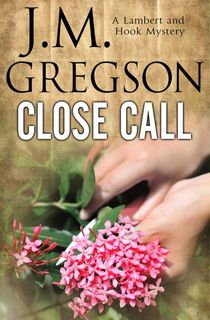 Close Call
Three couples and a divorcée move into their new homes located in a new development. In order to get to know each other, this group of strangers decide to throw a block party for themselves. However, this event ends with one of the neighbors being brutally murdered.
Robin Durkin is found dead the next morning, and the neighbors are all potential culprits. It turns out these strangers weren't so unfamiliar after all. After investigation, it is found that each of them already had ties with Durkin, and they all know of his darkest secrets and sketchy past. What was Durkin hiding? What led to his murder?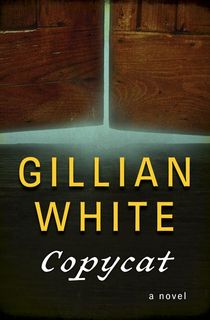 Copycat
If you are a fan of Gillian Flynn's Gone Girl, then Copycat should be your next read. Gillian White tells the story of an unhealthy friendship between two next door neighbors, Martha and Jennie.
Jennie is eager when Martha reaches out to be friends, because Martha has the perfect life that Jennie has always dreamed of. Although Martha has a hard time tolerating Jennie, she still keeps her around. Suddenly, Jennie's life starts to improve as Martha's life begins to fall apart. However, they both have ulterior motives for holding onto this friendship, which quickly starts to become an obsession. From the perspective of both Martha and Jennie, discover the secrets these two are hiding from each other—and how far each of them will go.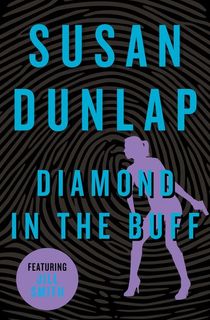 Diamond in the Buff
Everyone knows that bickering between neighbors can sometimes be inevitable. However, Dr. Hasbrouck Diamond and Leila Sandoval take their feud to a whole new level in Susan Dunlap's Diamond in the Buff.
Dr. Diamond and Sandoval are constantly at each other's throats when it comes to little things such as street parking and garbage cans. However, when their fighting begins to get worse, the community starts to become involved. While Detective Jill Smith tries her best to keep peace between the two, their accusations and assaults towards one another never seem to end. When one of their arguments result in death, Jill Smith realizes that the community will never be safe with these neighbors around.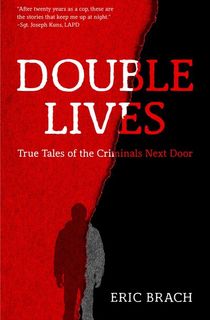 Double Lives
You may think you know everything about the person living across the street from you, but are you actually aware of what goes on behind closed doors? Eric Brach's Double Lives is a true crime book that reveals how even the people who seem the most normal could be the ones who are committing the most violent crimes.
Ted Bundy and Jeffrey Dahmer are just two examples of serial killers who managed to fool everyone around them. They were neighbors and friends to their community just like the rest of us, only they were killing people without anyone knowing. In this book, Brach discusses undetected criminals in American history who had similar stories to them. He also shares stories of some of the criminals that grew up in his own hometown, a town that ended up being not so innocent after all.
The Couple Next Door
Due to all the twists and turns, it's going to be hard to put this book down once you begin. The Couple Next Door tells the story of how Anne and Marco Conti's seemingly perfect life with a perfect baby was ruined in one night.
The couple was at a dinner party next door when an awful crime was committed. While they are the main suspects, the truth is actually difficult to attain. The detective can tell that the couple is hiding something, and secrets are disclosed as the truth unfolds. These are secrets that even Anne and Marco have kept from each other. Find out who's guilty as this story reveals that everything is not always as it seems.
The Neighbor
Leah and Clay move into a new housing development with their twin children. While Leah has high expectations for being in a new neighborhood, she ends up just feeling lonely all the time. Due to her boredom, she ends up spying on Clarissa and Russell, a couple who live next door. Her jealousy and obsession with them grows to the point where she starts sneaking into her house and taking things. She even reads Clarissa's diary, which reveals secrets that make Leah question what type of people are just next door.
Rosemary's Baby
Rosemary and her husband Guy move into an old apartment building in New York City that doesn't have a great reputation to begin with. Her neighbors Roman and Minnie Casavet come by to welcome them to the new place. Rosemary doesn't have a good feeling about them, especially when strange things keep happening.
Around the same time Guy lands a Broadway role, Rosemary becomes pregnant. As Guy gets busier and busier, the Casavets try to cosset Rosemary more and more. However, the sicker and more distant Rosemary gets, the more suspicious she becomes of the Casavets. What are their true intentions?
Fear
As much as Randolph Tiefenthaler loves his father, he has also always feared him. Although Randolph grew up in a house with his father's 30 loaded guns, he never thought that he was actually capable of murder.
When Randolph and his family move into a new building, they meet their new neighbor, Dieter Tiberius. Not only is his behavior strange, but he also has a history of harassment. After Tiberius sends erotic letters to his wife and spies on them, Randolph feels helpless and confides in his father. Little did Randolph know that what happened next would land his father in jail. Randolph wonders if he's reliable for this murder as well, and this is an ending of book that you do not want to miss.
Featured photo: Ján Jakub Naništa / Unsplash