Gillian Flynn's thriller captivated readers—and dominated book recommendation lists—when it was released in 2012. Its point of view alternates between husband Nick and wife Amy, and the plot follows the aftermath of Amy's disappearance on their anniversary—jumping between past and present to tell the story of how they got there. It's full of plot twists, startling suspense, and, of course, an unreliable narrator.
While the novel already received the big-screen treatment (and you've probably read "the next Gone Girl" a.k.a. The Girl on the Train), here are twelve novels to pick up next. From strange disappearances to troubled husband-and-wife relationships, these books like Gone Girl are sure to keep you in suspense until the very last page.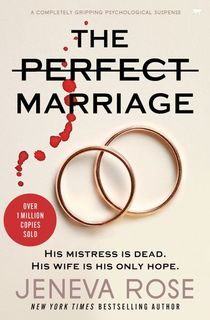 The Perfect Marriage
Sarah and Adam Morgan seem to have a perfect life, but behind the scenes, Adam is having an affair that will change everything. Sarah is a highly successful criminal defense attorney, but as a struggling writer, Adam grows tired of Sarah's time spent at work and engages in a passionate affair at the couple's lake house with a woman named Kelly Summers.
When Kelly is found stabbed to death, Sarah is forced to take on her most challenging case yet: defending her own husband against murder charges for the death of his mistress. The Perfect Marriage explores themes of trust, deception, and the lengths people will go to protect their secrets. And for fans of shocking plot twists, "you won't see the ending coming… guaranteed!"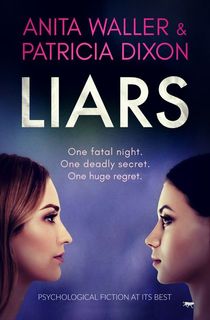 Liars
Wendy and Nell have been best friends since childhood, and they know each other better than anyone—or do they? When someone threatens to reveal a secret that will ruin their friendship, the two go their separate ways. But although they keep in touch via letters, the girls are hiding the truth about the loneliness, homesickness, and violence they endure. And when someone shows up to cause heartache and devastation in both of their lives, Nell and Wendy realize someone is seeking revenge… and that someone is a killer. Now, the two friends must face their dark past together, no matter the cost.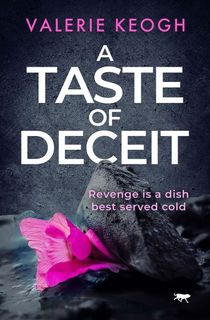 A Taste of Deceit
After a fight with her husband, Jocelyn Dexter flees to their cottage in the English countryside for a break. There, she meets a group of women whose secrets and hidden scandals become her form of entertainment. But Jocelyn soon realizes someone wants to know her secrets, too; she's being spied on, and whoever is spying on her, wants Jocelyn to go back to where she came from. And though Jocelyn thinks she has what it takes to stand her ground, she may be in for a surprise…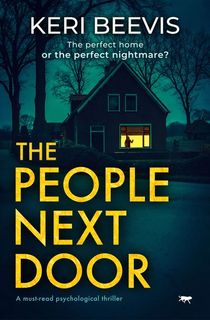 The People Next Door
Ellie and Ash are thrilled to move in to their new home in rural Norfolk, England. Ellie soon befriends their shy neighbor, Benjamin, but as time goes by she can't help but be curious about the strange habits of Benjamin's strange sister, Virginia…
Everything comes tumbling down when Ellie discovers that their new home has a sinister past and Ash has been keeping secrets from her. And when Ash goes away on business, Ellie's fears become charged to a whole new level. Is she in danger at this house? Are their neighbors who they really seem? And why is her new puppy so obsessed with the cellar?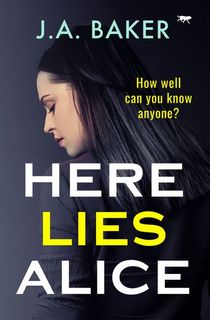 Here Lies Alice
Lauren Saunders and her dad Peter have been trying to move on since her mother, Sophie, was murdered. When Peter begins a relationship with a woman from his support group named Alice, Lauren knows it's just to fill the void her mother left in his heart. Soon, however, Lauren becomes suspicious of Alice's motives. Why is there no trace of her online, and what does Alice want with her father? Little does Lauren know that the more she investigates Alice, the more the danger against her own life grows…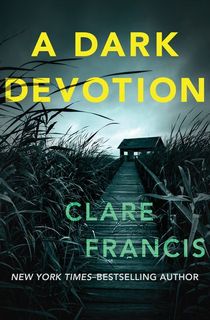 A Dark Devotion
When Alexandra O'Neill returns to her old home town to help investigate the disappearance of an old friend's wife, Grace Dearden, things aren't what they appear to be. As Alexandra continues to delve into Grace's case, she begins to uncover truly unsettling clues that tie into a long-held family secret. A Dark Devotion expertly employs many of the same themes as Gone Girl, from plot twists and deceit to suspicious husbands. It's sure to keep you turning the pages until its riveting conclusion.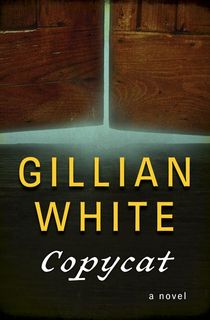 Copycat
This twisted mystery centers on two friends, Martha and Jennie, whose complicated relationship soon begins to fray. As jealousy and bitterness mount, their love-hate connection contorts into destructive obsession. Each chapter alternates between the two women, exploring the dynamic of their troubled relationship from different perspectives. The changes in point of view will keep you wondering whose side you're on, and why, as you disappear into this dark psychological thriller.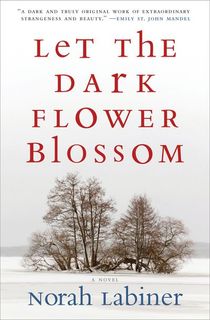 Let the Dark Flower Blossom
Sheldon and Eloise Schell are orphaned twins who learn that their old college friend, the esteemed writer Roman Stone, was murdered during a robbery. The twisted status of their sour relationship with the former friend soon becomes clear, as Eloise states that "Roman was born to be murdered", and Sheldon's jealousy over Stone's writing only grew over the years. This intricate narrative will keep you on your toes as the twins try unravel the mysterious murder of Roman.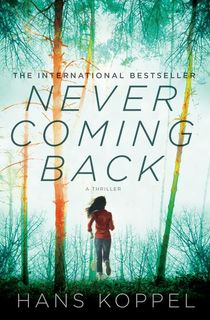 Never Coming Back
Taking place in Helsingborg, Sweden, this novel follows Ylva Zetterberg, wife and mother, as she disappears after a night out with coworkers. Her husband, Mike, fearing she's left on her own accord, waits several days to report her missing—leading police to suspect that he's responsible. Like Nick in Gone Girl, all evidence points to Mike—but the reality of the situation is far more frightening.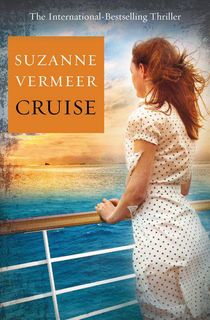 Cruise
While Frank and Helen are on their picture-perfect anniversary cruise, Frank disappears. Helen spends the next several months searching for her husband, only to discover he's been leading a double life. The roles are the reverse of Gone Girl, as Helen attempts to uncover the dark secrets of the husband she thought she knew.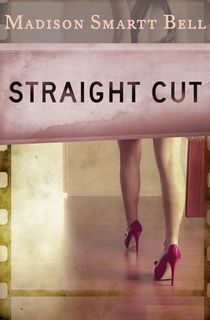 Straight Cut
When Tracy Bateman is hired to work on a film in Rome, he ends up getting caught in a deadly drug deal involving his ex-wife. Tracy must prove his innocence and find a way to fix the mess his best friend/career rival Kevin has created. This 1980s thriller combines mysterious disappearances with the sleaziest members of the drug world.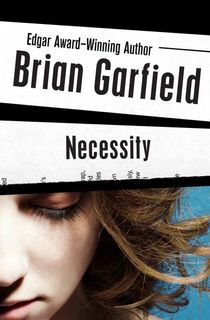 Necessity
Matty LaCasse channels Amy Dunne in Necessity. With birth certificates in multiple names, she is fleeing her husband, but keeps her old driver's license for one final purpose: to enroll in flying lessons. Her plan involves getting her daughter back, and she's as determined as the eccentric "Amazing Amy" to get what she wants. The action in this novel ranges from thrilling to terrifying, all while providing readers with an in-depth look at erasing any trace of your existence.
Luckiest Girl Alive
Like Gone Girl, Luckiest Girl Alive tells the story with a series of flashbacks that shed light on the character's present situations. While Amy starts off innocent, the protagonist of Luckiest Girl Alive is the opposite. Ani is pretty unpleasant to begin with, and we become more sympathetic to her as we learn more about the tragic events that took place in her childhood. An addicting read, you won't be able to put it down until you finish.
Where'd You Go, Bernadette?
While Where'd You Go, Bernadette? is a much more lighthearted read than Gone Girl, they both center around the disappearance of a woman. Over-the-top, agoraphobic Bernadette is not doing well—especially after her daughter Bee is granted a family trip to Antarctica based on an outstanding report card. When Bernadette goes missing right before the trip, her daughter Bee compiles emails and secret correspondence to uncover the mystery of what happened to her. Told in epistolary style, you'll be itching for more facts to solve the mystery.
All the Missing Girls
When Nic returns to her hometown of Cooley Ridge 10 years after the disappearance of her best friend Corinne, another girl—Annaleise Carter—goes missing. Nic is determined to find the truth about both Annaleise and Corinne, and ends up discovering the shocking secrets of her friends along the way. Told in reverse order, starting 15 days after Annaleise goes missing and ending on the day she disappears, you'll be on the edge of your seat as the mystery unravels. Fans of Gone Girl will delight in every twist and turn, as well as the unconventional story style.
The Silent Wife
From the beginning, readers know Jodi is going to kill her cheating husband Todd. Their marriage is in shambles and continues to deteriorate as the novel progresses. Like Nick and Amy's tumultuous relationship in Gone Girl, these two have been over for a long time. Told from alternating "his" and "her" chapters, The Silent Wife offers a tragic and suspenseful look at a terrible relationship and how far a "scorned woman" will go.
The Daylight Marriage
Hannah and her husband Lovell are very different people. She—a spirited and impulsive woman, and him—an introverted climate scientist. After the "honeymoon" is over, they settle into real life and resentment defines their relationship. Hannah, having enough, leaves, and Lovell must examine what went wrong through memories of his wife and their life together. In the tone of Gone Girl—once the dust settles, two people who have a whirlwind romance realize that their life is not everything they hoped for.
This post is sponsored by Open Road Media. Thank you for supporting our partners, who make it possible for The Lineup to continue publishing the creepy stories you love.
Featured still from "Gone Girl" via Twentieth Century Fox