Horror is a vast and sprawling genre—one that is full of infinite subgenres fleshing it out to send us screaming. But despite the wealth of incredible horror reads, there always comes a time for voracious readers of the genre when they're stuck in a rut. It's the age-old problem: what to read next?
Related: 52 Best Horror Books from the Past 200 Years
That's where tropes come in! Some may call them cliche, but it's hard to deny that they're helpful for hunting down new reads. So whether you're looking to sweep through all the books available in your favorite trope or on the prowl for something entirely new, here's what you should read next by trope.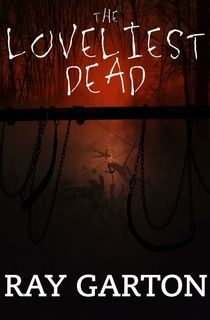 The Loveliest Dead
Perhaps one of the most common and celebrated tropes in the horror genre, a haunted house takes the familiar and secure and flips it on its head.
In Ray Garton's The Loveliest Dead, Jenna and David Kellar have just lost their young son, Josh. Packing up their lives and their other son, Miles, the Kellars head out to the home Jenna's estranged father bequeathed her in Eureka, California. With Jenna's aging mother tagging along, it's supposed to be the fresh start the entire family desperately needs. But the presence that lingers in the home has other plans.
Related: 16 Haunted House Books That Will Leave You Sleeping with One Eye Open
Glimpses of children playing in the yard, strange noises rattling through the walls, the man who watches Miles sleep at night—none of it compares to when Jenna sees Josh. Is she losing her grip on her sanity? Or is someone engaging in a cruel mental torture? A local psychic says it's something far worse...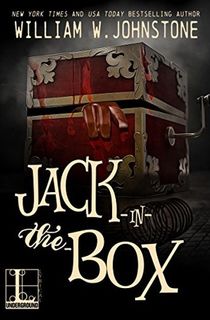 Jack-in-the-Box
Children are often though to be inherently innocent beings—which makes it all the more chilling when they're the villain of the tale.
Nora Baxter was the perfect child. At least to her father Phillip. With beautiful blonde hair, she had the angelic visage of a baby doll. There was a certain odd calm about her, though. A composure and confidence uncommon in children. But Phillip was relieved to see her playing like an average kid with the special jack-in-the-box he bought just for her.
Related: Born Bad: 10 Books About Evil Children
In her room, Nora is delighted by the antique toy. A toy that would terrify any other child with its bobbing clown head and empty glass eyes. But as she stares down at the toy's manic grin, her mouth twists into a mirroring malicious smile.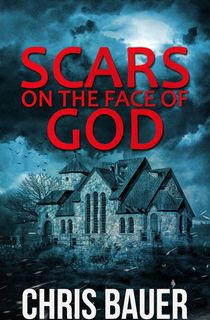 Scars on the Face of God
When a construction project in Three Bridges, Pennsylvania unearths an ancient sewer, a 19th century mystery is dragged out into the light. There are skeletons down there. Skeletons that once belonged to infants. Too many to count.
But these aren't the only secrets that surface in Three Bridges. A local orphanage reveals an ancient codex hidden away in the attic—a bible with writings from Lucifer himself. While the parish priest and the church handyman dedicate themselves to getting to the center of the truth, the town is plagued by strange visions and unspeakable tragedy.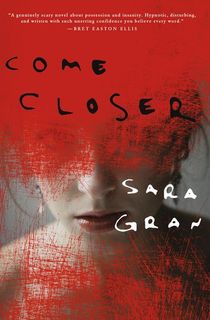 Come Closer
While most people's minds jump to the classic horror novel The Exorcist when possession comes up in conversation (as it tends to do...), there is a plethora of books that touch on the gruesome subject.
In Come Closer by Sara Gran, Amanda finds her life slowly unravelling. She's a successful architect in a thriving marriage, but something is just off. It starts slow. There's a constant inexplicable noise in her apartment. She sends a memo to her boss that has been replaced by obscenities. She starts smoking again, and without a thought to the action she reaches out to burn her husband with a cigarette. And at night come the dreams of a beautiful sharp-toothed woman beside a blood-red sea.
Related: 23 Terrifying Books for Fans of The Conjuring

Amanda is no longer alone insider her head. The voice that has taken up residence urges her to steal things. It compels her to go to bars and talk to strange men. She's terrified as she wrestles for control of herself. Is this insanity? Or is it possession?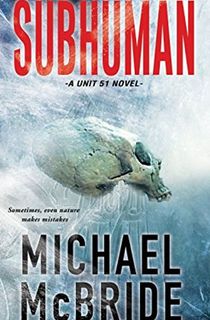 Subhuman
Ah, the hubris of mankind. Much like Frankenstein, which birthed the science fiction genre, there's always someone in a lab who thinks they can create or manipulate the horrors of the unnatural world.
In a top secret lab in Antarctica, five scientists are brought in to study one of the most remarkable discoveries in history. The subject is something ancient and terrifying, found buried deep in the ice amidst the ruins of a lost civilization. Across the globe and time there have been odd mutations—a misshapen skull, grotesque depictions of an extinct race, a mummified human monstrosity—and this may be the key to all of it.
Related: 13 Haunting Books Like Bird Box
But when sound waves awaken the ancient organisms, trouble evolves. The organisms seek out a human host, and after crossbreeding with human DNA this hungry and horrific life form is reborn. The scientists have unleashed a savage predator not seen for thousands of years. And now they are its prey.
The Final Girl Support Group
A trope born from early slasher movies, who can resist a Final Girl who survives the horrors of a murder spree against all odds?
No book pays homage to this trope better than Grady Hendrix's newest release, The Final Girl Support Group. Filled with dark humor and fast-paced frights, this book manages to encompass a trope made famous through horror hits from A Nightmare on Elm Street to Scream—while also subverting them.
Related: Grady Hendrix and His Final Girl Support Group
Lynnette Tarkington is the lone survivor of a brutal massacre, and for over a decade she has coped with the trauma by meeting with five other final girls in a therapist-led support group. These women have been through the unthinkable, and all that's left to do is rebuild their lives. Until one of them misses a meeting, and it's clear someone is out to rip their lives apart all over again.
The Ritual
Four tiny walls, the isolating claustrophobia of the forest, darkness pressing in from every angle. What could be more terrifying than a cabin in the woods?
In Adam Nevill's book The Ritual—also a movie adapted for Netflix—four friends from college embark on a trip through the wilds of the Arctic Circle. The trip is meant as an escape from the slog of every day life, and an opportunity to bond and reconnect. But tensions are high when Luke finds he has little left in common with his thriving friends.
Related: 16 Scary Books That Will Make You (Even More) Terrified of Cabins in the Woods
To make matters worse, the inexperienced group takes a shortcut on their hike that leads them down a deadly and nightmarish path. An ancient forest is around them on all sides, and they're lost and hungry. The old cabin seems like a miracle amidst the trees. But inside are odd artifacts and scattered bones—evidence of old pagan sacrifices. Sacrifices for a presence that still lingers in the forest...
Humans Are the Real Monsters
Violets are Red
Creature features and ghost stories are undoubtedly thrilling, but there's nothing more bone-chilling than discovering the darkest evils of all lie in the hearts of mankind.
Violet Ramspeck is 49 years old, and with all of her wealth and wit she is the darling of the Upper East Side. After years of giving her all to others as a socialite and trophy wife, she's grown to be riddled with self-destructive tendencies. And then she discovers her husband of 24 years has been having an affair with a woman who is her exact replica—except less than half her age.
She isn't going to take her husband's plans for divorce lying down. This socialite evolves into a sadistic kidnapper as she apprehends her husband's paramour, Allegra Adams, and keeps her naked in the basement of her sprawling townhome. Allegra fights tooth and nail to escape—but mental games may be her greatest tool of all.