'Tis the season of giving, but what do you give the book lover who has everything? While we know that no book worm will ever say no to more books, it's always a delight to unwrap something that isn't another gift card. We've rounded up eight unique gift ideas based on popular horror novels to help you find the perfect present this holiday season. And if they don't happen to own these books, why not gift them as a pair?
Related: 15 Irresistibly Fun Holiday Gifts for the Horror Fan in Your Life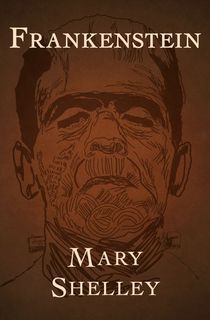 Frankenstein
Victor Frankenstein is obsessed with generating life. He spends his nights digging up graves to find the perfect body parts in his quest to build a creature. But when the monster rises, Frankenstein is horrified and runs away. When the creature realizes the horror of his existence, he becomes obsessed with destroying his creator.
Related: The Creepy Story of the Real-Life Frankenstein Castle
This beautiful shawl can be worn as a scarf or a wrap and features stunning art from the title page on one side and the opening paragraphs of the first chapter on the other. The soft fabric and design has a Victorian style while the color and print embodies the subtle Gothic tones of the novel.
My Heart Is a Chainsaw
No one knows horror trivia like Jade Daniels. Trapped in a small town with her abusive father, she turns to horror as a safe haven. At least in the movies, the bad guys die. But when the bodies start piling up, Jade finds herself in the middle of a horror movie brought to life. And she's the only one who has the knowledge to stop the killer.
Related: My Heart is a Chainsaw Slashes and Rebuilds the Final Girl Trope
With over 1,800 questions covering everything from horror movies, books, and shows, this Trivial Pursuit for Horror Fans is perfect for anyone that can match Jade's encyclopedic horror knowledge.
Night Film
Veteran journalist Scott McGrath doesn't believe that Ashley Cordova's death was a suicide. His investigation takes him to her reclusive father, legendary cult-horror director Stanislaus Cordova. Determined to find the truth, McGrath gets drawn deeper into the director's dark world where nothing is safe—not even his life.
This captivating found-footage novel has mesmerized legions of horror fans over the years. Now, they can embody their inner investigative journalist with this realistic camera lens coffee mug without actually putting their lives on the line.
Jaws
When a young woman's body washes up on the shore of the quiet seaside town of Amity, it doesn't take long to figure out she was attacked by a shark. As the attacks grow, more people flock to the beach to spot the killer shark. But as authorities try to hunt the shark down, they realize this apex predator is far more lethal than they ever imagined.
Related: Don't Go Near the Water!
When it comes to iconic images, Jaws bites the competition out of the water. Complete with an enormous mouth filled with razor sharp teeth, you can watch the shark overtake a peaceful beach every morning with this heat reactive mug—theme music not included.
Interview with the Vampire
When Louis meets the enigmatic LeStat, he never imagined the immortal life that would follow. In his own words, he recalls the last sunrise he ever saw, how he found and lost love, and his struggle to stay human in a world filled with monsters.
Bran Stoker may have introduced the world to the terrors of the vampire, but Anne Rice made their world hypnotic and irresistible. This gothic vampire tarot card set highlights the delicate duality of these immortal creatures—love and loss, desire and violence, life and death. Each image captures mesmerizing images with the eerie beauty that the novel brings to life.
Pet Sematary
When the Creeds move into a beautiful old home in rural Maine, it seems the idyllic place for the picture-perfect family. But dark magic lurks in the woods and they're about to learn that sometimes things are better when they're dead.
One of King's scariest books, Pet Sematary is the rare story that frightens readers on different levels every time they read it. But the most terrifying aspect is that something you love can mutate into something truly terrifying. Relive that horror in real-time slow motion with this cat skeleton candle one drop of wax at a time. Except this gift comes with more cuteness than corpses.
Related: 17 Stephen King Gifts Every Die-Hard Horror Fan Needs In Their Life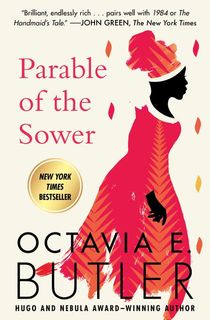 Parable of the Sower
When the world descends into chaos, Lauren Olamina finds safety behind the walls of her family's compound where her father tries to lead the surviving citizens down a path of righteousness. But when her family is killed in a fire, Lauren is thrown into a dangerous world. Making her way north, she comes up with a way to save all of humanity—she just has to survive first.
Written in the 1990's, Parable of the Sower has many elements that are hauntingly familiar today. This "let's start a cult" t-shirt embraces the themes of fanaticism, religious extremism, and fundamentalism with a tongue-in-cheek dark humor that horror lovers often embrace.
The Silence of the Lambs
When a serial killer evades law enforcement, the FBI sends agent trainee Clarice Starling to interview one of the most cunning killers ever captured. But Dr. Hannibal Lector isn't going to offer his help without a price. Clarice has to somehow get the information she needs from Lector without letting him into the darkest recesses of her mind.
The Silence of the Lambs has everything true crime lovers are obsessed with—serial killers, psychological evaluations, and an intense investigation. But the food scenes with Dr. Hannibal Lector are a particularly creepy delight. We know Lector fans will delight in bringing some delicious humor into their kitchen with these true crime dish towels. Perfect for cleaning up any crime scene or dinner party.