He was born in Vienna, Austria; he married a countess; he investigated the Amityville Horror house and wrote more than 140 books about ghosts and the occult world. His name was Hans Holzer, and he was one of America's first ghost hunters—in fact, if you asked him, he may have even invented the term!
Yet for all that, Hans Holzer was never scared of ghosts—at least, not to hear him tell it. Appearing on a 1977 episode of In Search Of hosted by Leonard Nimoy—a show on which Holzer himself served as a consultant—he said, "In all my years of ghost hunting I have never been afraid. After all, a ghost is only a fellow human being in trouble."
Related: 6 Paranormal Cases Investigated by Ed and Lorraine Warren That We Can't Stop Talking About
As comfortable as Holzer may have been around the dearly departed, he had plenty to say about them. His interest in what he called "the other side" began with ghost and fairy stories told to him as a boy by his uncle Henry. Born in 1920, Holzer studied archaeology and ancient history at the University of Vienna before his family emigrated from Austria to New York in 1938.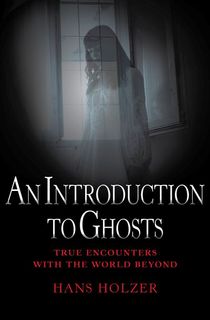 An Introduction to Ghosts
After arriving in the States, Holzer studied Japanese at Columbia University, dabbled in theater where he wrote reviews and even a musical called Hotel Excelsior, and claimed to have obtained a master's degree in comparative religion and a doctorate in parapsychology from the London College of Applied Science, before finding his ultimate calling hunting ghosts.
He published the first of his many, many, many books on the subject in 1963. It was called Ghost Hunter, a phrase that some say Holzer claimed to have invented, though another famous paranormal researcher, Harry Price, had already used the term in the title of his own 1936 book, Confessions of a Ghost-hunter.
Whatever the case may be, Holzer followed up Ghost Hunter with a dizzying array of more than a hundred other books on the subject. Most were about ghosts and ghostly phenomena, sporting titles like Famous Ghosts, Ghosts That Aren't, Haunted Places, Poltergeists, and Stay-Behinds, a term that Holzer may, indeed, have coined to describe individuals who didn't pass on when they died and were "confused as to their real status."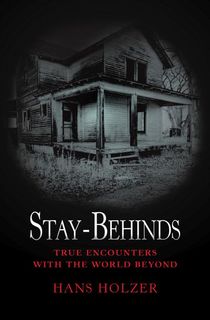 But Hans Holzer's interests lay in far more than just ghosts, and his books reflect the diversity of his worldview. Nestled among titles like Yankee Ghosts and This House is Haunted are books on witchcraft, reincarnation, astrology, ESP, extraterrestrial life, the death of Kurt Cobain, and many more topics.
Yet, Holzer was no credulous dupe. According to him, there were only three dirty words: belief, disbelief, and supernatural. To Holzer, the word "supernatural" implied something that was outside the realm of science while his studies of the paranormal were, in his estimation, extremely scientific. "Belief," on the other hand, "is the uncritical acceptance of something you can't prove. I work on evidence."
So, while Holzer may have believed wholeheartedly in ghosts, aliens, and all manner of occult forces, he wouldn't have phrased it as a matter of believing. Rather, he would have put it that he knew these things to exist because he had studied and experienced them empirically.
Similarly, though he was a Wiccan high priest, Holzer rejected most organized religions as "corporations" that made their money by "scaring the hell" out of their congregants. For Holzer, ghosts, witchcraft, and psychic phenomena weren't scary—they were things to be understood, like anything else in the world.
Holzer's most famous case was his study of the Amityville Horror house, located on Ocean Avenue in Amityville, New York. In 1974, 23-year-old Ronald DeFeo Jr. killed six members of his family in the large Dutch Colonial house. In 1975, a new family moved into the home, staying only 28 days before claiming that they had been driven out by ghostly phenomena.
Related: The Real Amityville Horror: A Look Back at the DeFeo Murders
Their accounts became the basis of a 1977 book by Jay Anson, The Amityville Horror, which claimed to tell a true story: "More hideously frightening than The Exorcist because it actually happened!" That same year, Holzer investigated the house with the help of a medium named Ethel Johnson-Meyers. While there, Holzer, a proponent of spirit photography, took pictures of bullet holes from the 1974 murder that seemed to display mysterious halos.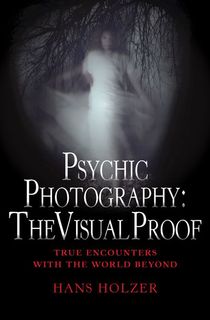 Psychic Photography: The Visual Proof
Johnson-Meyers claimed that she channeled the spirit of a Native American chief of the Shinnecock tribe named "Rolling Thunder," who told her that the house was built on a sacred Native American burial ground. This account was disputed by the Amityville Historical Society, who pointed out that, among other inconsistencies, it would have been the Montauk people, not the Shinnecocks, who were the original inhabitants of the land.
Nevertheless, Hans Holzer wrote several books about the Amityville case. His first, the 1979 nonfiction book Murder in Amityville, became the basis for the first film sequel to Amityville Horror, Amityville II: The Possession. He later wrote two novels on the subject, 1981's The Amityville Curse and The Secret of Amityville in 1985. The former was adapted into the fifth installment in the Amityville Horror film series, cementing Holzer's place in the mythology of one of America's most famous haunted houses.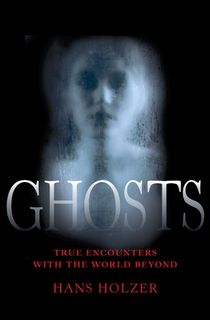 Hans Holzer, who spent his life among the dead, finally found out firsthand what was on the "other side" when he passed away in April of 2009. He was survived by two daughters, including Alexandria Holzer, whose 2008 book Growing Up Haunted, about her childhood in the shadow of her father's lifelong obsession, has been optioned for a potential feature film.
Hans Holzer was no stranger to the screen during his lifetime. He appeared on the Tonight Show with Johnny Carson, Regis Philbin, and as a guest in documentaries on subjects ranging from ghosts and the Amityville horror house to a nonfiction tie-in to the movie Independence Day. He even served as a "technical advisor" on the 1971 film Night of Dark Shadows, a follow-up to the popular 1960s Gothic soap opera Dark Shadows.
Related: 13 Terrifying Books About Real-Life Hauntings
It only seems fitting that, 10 years after his own death, Holzer is back among us. The Travel Channel has recently announced a new show, made with the cooperation of Holzer's daughter Alexandria, called The Holzer Files. In it, a team of modern-day paranormal investigators—ghost hunters in Holzer's own image—will use newly-discovered documents and files from Holzer's cache of private papers to revisit some of his most chilling cases.
Investigator Dave Schrader will lead a team that includes a psychic medium not unlike the ones Holzer himself worked with, in this case Cindy Kaza, equipment technician Shane Pittman, and researcher Gabe Roth. The show is slated for ten hour-long episodes, each one revisiting one of Holzer's original cases, and bringing to light letters, photographs, and audio recordings from Holzer's investigations that have never before been seen by the public.
The show premiered October 3 on the Travel Channel. With a deep dive into the paranormal, things that go bump in the night, and the "other side," we're guessing even Holzer—wherever he might be now—is excited to tune in.
This post is sponsored by Open Road Media. Thank you for supporting our partners, who make it possible for The Lineup to continue publishing the stories you love.