The temperatures are climbing and we know you're on the hunt for chilling tales that will give you the creeps. And if it's on sale, then all the better! That's why we scoured the web to uncover the best horror and true crime book deals for the month of May 2020. From riveting true crime investigations by award-winning authors to chilling tales of terror and the paranormal that you need to read, the books below are sure to keep the thrills coming this month—and they're all at prices that can't be beat!
But act fast, obsessives. These cheap true crime books and on-sale horror tales will be gone before you know it
Scroll on to find the best horror and true crime book deals for the month of May 2020. Go ahead and treat yourself to a terrifying new read. You deserve it.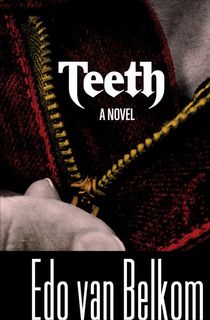 Teeth
"I expect it to knock people's socks off, the way Stephen King's Carrie did . . . Teeth will haunt you for the rest of your life" (Robert J. Sawyer, Nebula Award-winning author of Calculating God).
Det. Joe Williams has seen all kinds of murder scenes. Some brutal, some gory, all disturbing and horrific in their way. Nothing could have prepared him for what's waiting in Apartment 413. A man—what's left of him—lying in a pool of his own blood, his face frozen in a silent scream.
Related: 19 Vampire Movies that will Make Your Blood Run Cold
That's just the first. Soon there are more victims, all male, all mutilated, seeming to have little in common except an agonizing death by castration. All of them went looking for pleasure. Instead they found a killer wreaking vengeance in the most bloodthirsty way. And the only clue Williams has found is a tiny, gleaming metal tooth...
"One of 2001's best horror novels." —Science Fiction Chronicle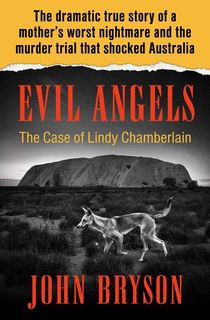 Evil Angels
The basis for the Meryl Streep film A Cry in the Dark: The dramatic true story of a mother's worst nightmare and the murder trial that shocked Australia.
On a camping trip at Ayer's Rock, the Chamberlain family's infant daughter disappeared in the middle of the night. Her distraught mother, Lindy, claimed she saw a dingo carry her off into the Australian outback. Two years later, their tragedy worsened when, without a murder weapon, a body, or even a motive, a jury convicted Lindy Chamberlain of killing her own daughter.
Winner of the CWA Gold Dagger and the inspiration for the film A Cry in the Dark starring Meryl Streep, Evil Angels presents an impartial analysis of the most notorious miscarriage of justice in Australian history.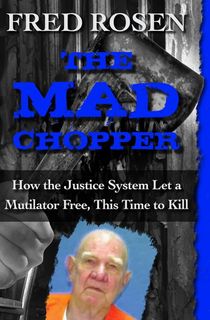 The Mad Chopper
The author of the true crime "masterpiece" Lobster Boy traces a brutal killer's history across two decades of slipping past the legal system (The Guardian).
When police in Tampa, Florida, arrested Larry Singleton in 1997 for brutally murdering prostitute Roxanne Hayes, they soon realized it wasn't the man's first violent attack. Back in 1978 he had gained notoriety as "the Mad Chopper" for raping and cutting off the arms of 15-year-old Mary Vincent on a patch of desolate, sun-scorched land 5 miles off the highway near Modesto, California.
Related: Unsung Horrors: 10 Underrated True Crime Books
When Singleton was let out of prison on supervised parole after serving only 8 years for his crimes, no community in California would accept him. He eventually moved back to his home in Florida, where he killed Hayes nearly 20 years after his original crime. But his first victim, Vincent, had survived, walking nearly a mile to get help after the assault, and testified against him at his trial for murdering Hayes.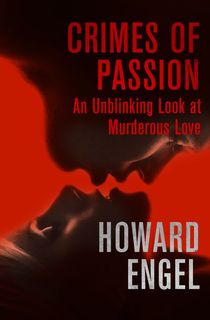 Crimes of Passion
Thirty real-life accounts of passion gone lethally wrong by an award-winning author.
Celebrated mystery writer Howard Engel traces the history of the crime of passion through France, England, Canada, and the United States in his first nonfiction book. With each sordid tale, Engel explores the legal codes and moral implications surrounding crimes of passion throughout history. Careful research and a novelist's eye for detail and dramatization bring each grisly case into chilling clarity.
Crimes of Passion is a must-read for true crime enthusiasts, armchair historians, and fans of the macabre.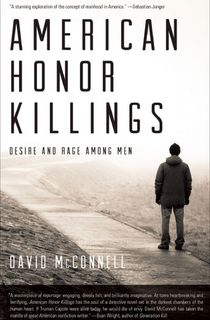 American Honor Killings
"Not only is this book the best sort of true-crime writing, but it is also a stunning exploration of the concept of manhood in America" (Sebastian Junger, New YorkTimes–bestselling author of War).
Through six detailed accounts of murders involving gay men, American Honor Killings examines the facts of cases that are too often politicized, sensationalized, or simply ignored. David McConnell researched killings from small-town Alabama to San Quentin's death row, and here recounts both notorious and lesser-known crimes.
"A masterpiece of reportage ... At turns heartbreaking and terrifying ... If Truman Capote were alive today, he would die of envy. David McConnell has taken the mantle of great American nonfiction writer." —Evan Wright, author of Generation Kill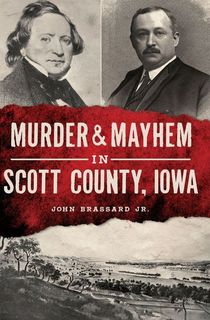 Murder & Mayhem in Scott County, Iowa
The infamous criminal history of Iowa's oldest county takes center stage in this true crime account of murder, robbery, and mayhem.
Scott County, Iowa has a rich and venerable history. It is where the Blackhawk Treaty was signed. It's where the first railroad bridge across the Mississippi River was built. But Scott County has a dark and history as well.
Travel down Utica Ridge Road, where young Grace Reed paid the ultimate price for spurning the affections of a local farmer. Enter the bedroom of Margaretha Nehlsen, who poisoned her children with chocolate candies. Hear the tale of Harry Hamilton, a former policeman turned career criminal who played a key part in the most notorious bank robbery in Scott County history.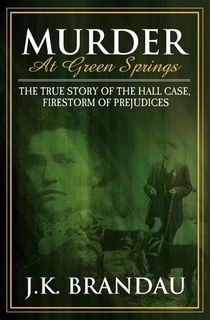 Murder at Green Springs
The cautionary true crime shocker of Virginia's Elizabeth Hall, and one of the most sensational trials of an accused murderess since Lizzie Borden.
On an April morning in 1914, Victor Hall was murdered in his store at Green Springs Depot. It was only hours after his competitor's business had been torched. The Louisa County sheriff, state investigator, and railroad detectives suspected Hall's rival, one of a dozen men with viable motives. Then gossip spread that Victor's wife, Elizabeth, had poisoned her first husband. Coupled with more sordid rumors, the unfounded accusations became irresistibly salacious headlines, whipping the state of Virginia into a frenzy for seven months.
A century later, J.K. Brandau, husband of Elizabeth Hall's great-granddaughter, finally unearths the timely and tragic story in which truth didn't stand a chance against the most public, lurid, and sensational lies.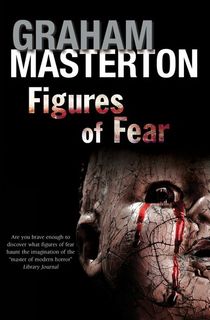 Figures of Fear
Are you brave enough to discover what figures of fear haunt the imagination of the "master of modern horror" (Library Journal)?
From the beginning of history, men and women have been haunted by figures of fear—and now, in his latest short story collection, award-winning horror writer Graham Masterton reveals the figures that haunt his own imagination and keep him awake at night.
Figures of Fear presents eleven stories, introducing eleven new evils, guaranteed to unsettle and disturb.
This post is sponsored by Open Road Media. Thank you for supporting our partners, who make it possible for The Lineup to continue publishing the true crime and creepy stories you love.