Queen of Crime" Agatha Christie sets the gold standard for mystery fiction around the globe. But what novel do you turn to after you've devoured every last Christie tale, from The Mysterious Affair at Styles to Sleeping Murder?
We've found a crew of like-minded authors who deserve a spot on your must-read list. Full of eccentric characters, crafty plots, and clever red herrings, these mysteries may never replace Miss Marple or Hercule Poirot–but they're definitely worth your time.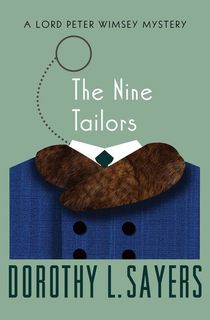 The Nine Tailors
Sayers, a famed author and playwright, is best remembered for her books starring amateur sleuth Lord Peter Wimsey—a daffy and dapper English gentleman who solves mysteries for his own amusement. Set between the two World Wars, these elegantly constructed tales touch upon contemporary issues such as the English class system, veterans' health, women's education, and the power of advertising.
Recommended Read: The Nine Tailors rings in the New Year with stolen jewels and mysterious corpses in the wild marshlands of eastern England.
Some Buried Caesar
Stout produced over 70 works of mystery fiction before his death in 1975. The vast majority featured Nero Wolfe, a larger-than-life armchair detective who solves cases from the confines of his Manhattan brownstone. Wolfe's legman, the streetwise Archie Goodwin, provides a witty counterweight to the cerebral sleuth.
Recommended Read: In Some Buried Caesar, Wolfe makes a rare excursion outside his home to upstate New York, where he and Archie confront bad meals, shabby lodgings, and three dead bodies.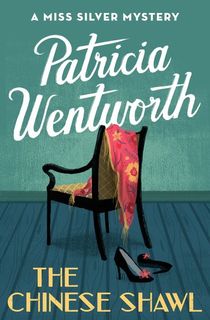 The Chinese Shawl
In the 1920s, Wentworth introduced readers to the clever Miss Maud Silver, a former governess whose stout figure and passion for knitting belie a profound intellect. Along with Miss Marple, Miss Silver is the quintessential English cozy heroine detective.
Recommended Read: In The Chinese Shawl, Miss Silver must intervene when an age-old family feud turns fatal.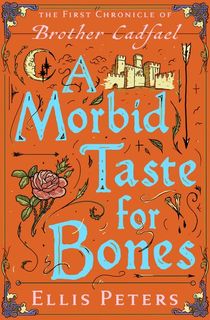 A Morbid Taste for Bones
This prolific English scribe authored numerous mystery works throughout her career, and the Brother Cadfael series remains one of her most adored. Peters' brilliant monk utilizes his sharp mind and troubled past to solve the many mysteries that occur in his monastery.
Set during the turbulent years of England's Anarchy period, each Cadfael tale is studded with allusions to real-life figures from medieval Europe, making the series an excellent choice for those who fancy a little historical grandeur to their whodunits.
Recommended Read: In A Morbid Taste for Bones, Cadfael is sent to the isolated mountain village of Gwytherin to acquire the bones of a saint, only to uncover more bodies than he expected.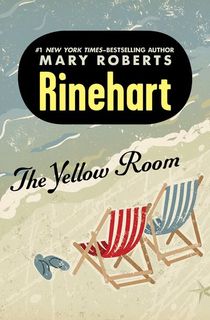 The Yellow Room
Although Rinehart began writing before Christie, she is frequently referred to as "America's Agatha." She even coined the now-famous phrase, "The butler did it."
Recommended Read: In The Yellow Room, a young woman returns with her aging mother to the family's summer home, only to find it completely abandoned—with a dead body in the closet.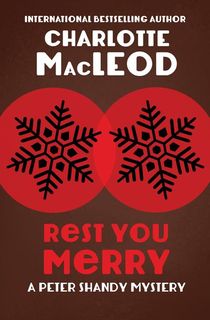 Rest You Merry
Best-selling author MacLeod wrote more than 30 whimsical mysteries in her lifetime, each featuring an eccentric amateur sleuth solving wacky crimes. Her four delightful series–each as funny and entertaining as the next–promise to have you in hysterics by page one.
Recommended Read: Rest You Merry, the first mystery in MacLeod's Peter Shandy series, is about a university scrooge who discovers a murdered librarian on Christmas Day.
Shroud for a Nightingale
James' beloved Scotland Yard sleuth Adam Dalgliesh is a classic example of the gentleman detective: Classy, brilliant, a writer of poetry, and driver of sleek English sports cars. Add to this James' flair for intricate plots packed full of surprises, and it's easy to see why Time called her "a worthy successor to Sir Arthur Conan Doyle and Agatha Christie."
Recommended Read: In Shroud for a Nightingale, a student demonstration at the Nightingale House nursing school goes horrifically wrong. Inspector Dalgliesh must crack the case before this anonymous killer strikes again.
The Cruelest Month
This celebrated Canadian author created Chief Inspector Armand Gamache, head of the homicide department of the Quebec Provincial Police. And while Penny excels at capturing the intricacies of a modern police procedural, her work also bears the stamp of classic British whodunits: A secluded country setting and rich set of suspects, with elaborate murder mysteries and a truly shocking reveal.
Recommended Read: In The Cruelest Month, the denizens of Penny's Three Pines gather to celebrate springtime with a séance. When one of the participants appears to die of fright, Inspector Gamache is called in to confront the ghost.
Love Lies Bleeding
Crispin is best known for creating the quirky crime-solving scholar Gervase Fen, an accomplished and scatterbrained professor of literature who repeatedly finds himself tangled up in murder plots on leafy college campuses or in quaint English towns.
Crispin is a quick and playful writer; he makes numerous references to English literature and music in his work, and even breaks the fourth wall to directly address his readers.
Recommended Read: In Love Lies Bleeding, Fen is invited to officiate Speech Day at the prestigious Castrevenford School when the mysterious deaths of two staff members change his plan.
The Christie Caper
Hart's Death on Demand series takes place in the fictional island community of Broward's Rock at the Death on Demand mystery bookshop. Annie Darling, the shop's owner, employs her nerd-tastic knowledge of detective lit to solve the real-life mysteries of her seaside community. Hart's breezy whodunits are filled with winks to celebrated mystery authors and their famous tales.
Recommended Read: In The Christie Caper, Darling and her fellow Christie enthusiasts plan a grand celebration in honor of the author's 100th birthday. When Neil Bledsoe, a loathed lit critic and staunch advocate of hard-boiled mysteries over "cozies", rolls into Broward's Rock to spoil the fun, it isn't long before words–and bullets–begin to fly.
The Cat Who Tailed a Thief
Braun's light-hearted mystery tales feature the affable crime journalist James "Qwill" Qwilleran and his feline companions, Koko and Yum Yum. Together, the unlikely crime solvers sniff out clues in the fictitious Moose County village of Pickax.
Recommended Read: In The Cat Who Tailed a Thief, Qwill and his whiskered sidekicks unravel a mystery that includes the dead body of Pickax's newest banker, his flirtatious wife, and a string of Christmas-time cat burglaries in which items of seemingly little value are stolen.