Few things are as fun as a good twist ending. There's nothing like reaching the end of a book thinking you know exactly what's going on—only to have one final shock change everything. These books are guaranteed to leave you bewildered but also satisfied by the thrill of surprise. From families with dark secrets to unreliable narrators to mysterious places that are not what they seem, here are eight books with endings that will make you shout, "WTF?!"
I'm Thinking of Ending Things
I'm Thinking of Ending Things begins with an unnamed narrator traveling with her boyfriend Jake to meet his parents on their remote farm. She is, as the title suggests, considering breaking up with him. As the trip continues and she meets the family, the narrator becomes increasingly unnerved—and everything we thought we knew unravels as the novel creeps towards its climax. It's best to go into this one knowing as little as possible.
An NPR Best Book of the Year for 2016, I'm Thinking of Ending Things is a surreal exploration into the human psyche with an ending that leaves readers shocked. It was also adapted into a Netflix film in 2020 by acclaimed surrealist writer and director Charlie Kaufman.
Tangerine
When Alice Shipley arrives in Tangier, Morocco with her new husband John, the last person she expects to see is Lucy Mason. Once best friends and roommates, Alice and Lucy have not spoken in over a year, since the accident back at Bennington. Lucy is eager to rekindle their friendship and Alice figures that her old friend's fearless energy and independent spirit will help her get better acquainted with her new home. But soon things take a turn back to the way they were at Bennington and Lucy is as controlling and overpowering as ever.
When John suddenly goes missing, everything changes. Alice will be forced to question everything she knows about Lucy, Tangier, and even herself in this novel that has been compared to the works of Gillian Flynn, Patricia Highsmith, and Alfred Hitchcock.
Related: 9 Mystery Books with Plot Twists We Never Saw Coming
Sharp Objects
This novel from the author of Gone Girl has one of the most deliciously spine-tingling twists in recent memory. Sharp Objects follows reporter Camille Preaker, fresh out of a brief stay at a psych hospital, as she returns to her hometown to cover the murders of two preteen girls. Camille not only has to deal with the troubling subject matter, but also must attempt to live with her neurotic mother—who she hasn't spoken to in years. Also present in the mansion she used to call home is Camille's young half-sister, who seems to wield a bizarre amount of influence on the town.
Adapted into an Emmy-nominated miniseries in 2018, Sharp Objects traces Camille's investigation into the murders as she begins to discover their connection to her own dark past. She will have to reckon with that past and her own demons if she ever hopes to get out of her hometown alive.
We Were Liars
The wealthy Sinclair family spends every summer together on their private island. Cadence Sinclair Eastman hopes, despite some underlying family tensions, this summer (her fifteenth!) will be a great one. She spends most of her time with her fellow "Liars"—older cousins Mirren and Johnny—and her aunt's boyfriend's nephew Gat. When Cadence suffers a head injury so severe she can barely remember how she got it, the summer comes to a grinding halt.
Two years later, Cadence finally returns to the island to find much has changed. The estate has been completely remodeled and lacks all of the warmth she'd previously enjoyed, and the other Liars refuse to talk to her about what happened when she was fifteen. As Cadence works to discover what is going on, her memories from two years prior start to return, and she will be forced to question everything she thinks she knows about her family. This New York Times bestselling novel is a thrilling page-turner with a completely jaw-dropping ending.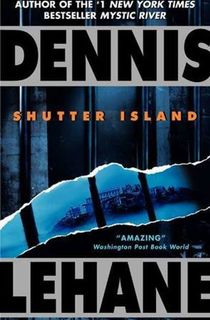 Shutter Island
The basis for the 2010 Martin Scorsese film, Shutter Island is a gripping psychological thriller with an unforgettable twist ending. The year is 1954 and U.S. Marshals Teddy Daniels and Chuck Aule are on the hunt for an escaped murderer. They arrive at Ashecliffe Hospital for the Criminally Insane on Shutter Island to track down the murderer, who is hiding somewhere on the island, though no one understands how she was able to escape. As their investigation begins, a massive hurricane strikes, trapping them there.
Soon it becomes clear that Ashecliffe is much more than it seems. Hints of bizarre experiments and covert government activities come to light, and Daniels and Aule may have stumbled into a case that they cannot handle.
Related: 19 Twisted Psychological Thrillers You Can Stream Tonight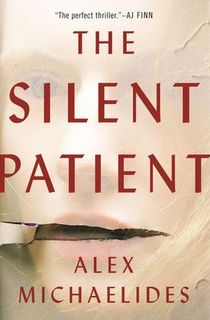 The Silent Patient
No one understands why Alicia Berenson killed her husband. They had seemingly a perfect life, each of them leading figures in their respective fields of art and fashion photography, with a giant house in one of London's nicest neighborhoods. And yet, one night he came home from work and she shot him five times in the face. Complicating matters further is the fact that Alicia has not said a word since that night.
Criminal psychologist Theo Faber is completely enthralled by Alicia's case. He is determined to get her to talk—and to solve the mystery of what happened that fateful night. But as his investigation continues, he finds himself questioning his own motivations just as much as Alicia's. The twists and turns in this novel are a mix of Hitchcock-like suspense and Greek tragedy.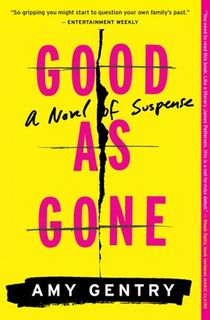 Good as Gone    
For eight years, Anna has been living with the guilt of having slept through her daughter Julie's kidnapping. She was just downstairs, how could she have just let her daughter slip away? For years she has hoped that somehow her daughter is still alive. Then one night, a woman shows up at the door claiming to be Julie.
The family is initially thrilled at Julie's miraculous safe return. When Anna begins noticing holes in Julie's story, she tries to ignore them. But when a private investigator contacts her, she is forced to consider that this woman is only pretending to be her daughter. And if she isn't Julie, what does she want from Anna and her family?
Behind Her Eyes
Louise Barnsley is just trying to make ends meet as she works as a secretary to support her child. One night, she meets and forms a connection with David Martin, who ends their evening with a kiss. Louise later discovers that David is not only her new boss at work, but he's also married. To make things even more complicated, his wife Adele strikes up a friendship with Louise.
Related: 45 of the Best Thriller Books from the Last 80 Years
As she attempts to navigate her relationships with both David and Adele, Louise discovers that there might be more behind this strained marriage than she originally thought. The sinister truths that come to light in Behind Her Eyes are revealed in a perfectly timed fashion—leaving readers breathless and horrified. The novel was adapted into a limited series for Netflix that premiered in early 2021.