In a world where every psychological thriller now features "girl" in its title (thank you, Gillian Flynn), it's difficult to narrow down the best of the genre. Once you've exhausted the obvious choices—page-turners from Paula Hawkins and S.J. Watson, for example—where's a thriller fanatic to go?
We're always on the hunt for a chill-inducing book—including stories that mess with our heads. That's why we've picked 45 books that have packed the biggest mind trips since the 1930s. From the king of psychopaths, Patrick Bateman, to the cyberstalker of Caroline Kepnes' bestseller, You, these thrillers represent a wide spectrum of the evil, insanity, and depravity that keeps us up at night.
Did we miss your go-to for sleepless nights? Add your favorite thriller in the comments.
Rebecca
Swept off her feet in a whirlwind romance, a young bride quickly becomes the the lady of the grand Manderley estate. But not everyone is pleased by the first (and late) wife's replacement—and they're ready to make their anger known. Even if it's from beyond the grave.
And Then There Were None
No one writes a whodunit quite like Agatha Christie—and her novel, And Then There Were None, is psychological suspense at its best. Summoned to an island under different pretexts, 10 guests with murky pasts begin dropping like flies.
Dark Passage
Framed for his wife's murder, Vince Parry escapes from prison in pursuit of justice. Under a new identity—and with the help of an enigmatic female partner—Vince tries to clear his name and find his betrayer. Following its publication, Dark Passage rose to popularity in the 1940s as a film adaptation starring Humphrey Bogart and Lauren Bacall.
Strangers on a Train
The genius behind The Talented Mr. Ripley delivers another Hitchcockian thriller about a killer who gives into his psychopathic urges on board a train.
The Killer Inside Me
Long before serial killers entered mainstream consciousness, Jim Thompson wrote The Killer Inside Me—a crime classic about a respected sheriff whose quest for revenge awakens an unquenchable blood-lust.
The Collector
A smitten butterfly collector kidnaps a beautiful art student in this 1960s tale of obsessive love that gave rise to psychological thriller genre.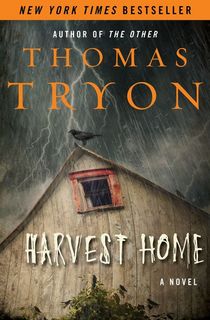 Harvest Home
Without Harvest Home, there'd be no Children of the Corn, which Stephen King has credited to this psych-horror classic. The Constantines have left the busy city for the New England countryside, though their bucolic new town hides a past even more sinister than their neighbors.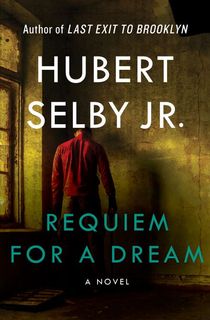 Requiem for a Dream
The basis for the hit (and equally terrifying) Darren Aronofsky film, Requiem for a Dream explores addiction through the lens of an elderly pill-popper and two heroin junkie lovers.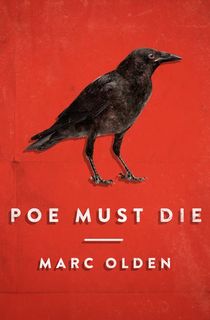 Poe Must Die
The world's most evil psychic will journey to the pits of hell to serve his god and master, Lucifer. Only Edgar Allen Poe—a drunk and grief-stricken writer—can stop his malevolent schemes. Encouraged by his friend Charles Dickens and flanked by his loyal sidekick, the Tell-Tale Heart author must confront a terror straight out of his own imagination.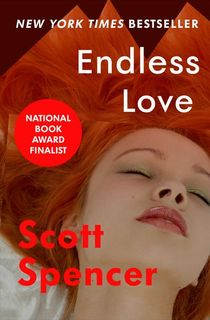 Endless Love
David and Jade's teenage love affair is brought to an abrupt halt when David, scorned by Jade's family, burns down their house in a fit of madness. Upon his discharge from a psychiatric ward years later, David still nurses a lethal grudge—and he's ready to get back what was wrongfully taken from him.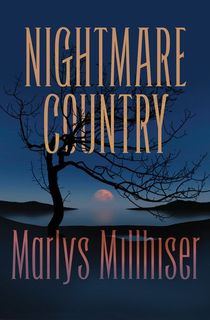 Nightmare Country
The author behind the cult horror classic, The Mirror, introduces us to Tamara Whelan and Thad Alexander—two strangers linked by their horrific shared visions. Unbeknownst to them, these psychic abilities come from an extraterrestrial technology shrouded in secrecy, and if they aren't careful, their transcendent connection may endanger the ones they love most.
Red Dragon
The book that inspired a thousand nightmares, Red Dragon was the world's first encounter with one of fiction's most terrifying villains: the cannibalistic Hannibal Lecter.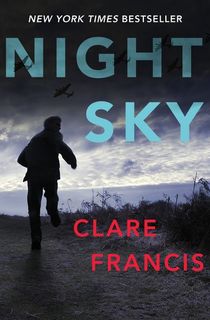 Night Sky
An evil Nazi spy, a young Resistance fighter, and the ultimate race for survival ... This international bestseller may have flown under the radar since its 1980s publication, but Francis' artful combination of history and edge-of-your-seat suspense makes it a must-read for thriller aficionados.
When the Bough Breaks
The first of the Alex Delaware novels, When the Bough Breaks follows the series' namesake psychologist as he tries to solve a grisly murder with the help of its sole witness: a traumatized seven-year-old girl.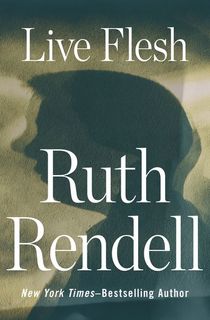 Live Flesh
A sexual predator has reached the end of his ten-year prison sentence, though his growing obsession with a police officer's girlfriend may land him behind bars once again...
Misery
Severely injured after a near-fatal car accident, Paul Sheldon thinks he's been spared when Annie Wilkes, his number one fan, rescues him from the wreckage. But Annie's generous hospitality takes a sinister turn when Paul's latest novel does not meet her expectations.
The Girl Next Door
On the surface, Meg is the cute neighbor and David's soon-to-be-girlfriend. Behind closed doors, she's the victim of years of torture at the hands of her guardian and siblings. Drawing inspiration from a famous true crime case, Jack Ketchum's novel will cause you to be very suspicious of the people you meet at the annual block party.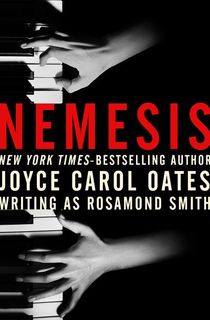 Nemesis
Terror strikes an elite music conservatory after an esteemed professor rapes his student—and winds up dead. Maggie Blackburn, a piano teacher bent on justice, sets out to find the killer, though her quest for the truth reveals a closet full of skeletons best left undisturbed. The human psyche is never so terrifying as when it's picked apart by Oates' hands, and Nemesis holds all the creepy trappings of a David Lynch film.
See Jane Run
Years before S.J. Watson penned Before I Go to Sleep, Joy Fielding was already exploring the sinister sides of memory loss in See Jane Run. When the police find a blood-splattered Jane Whittaker wandering the streets, she cannot remember who she is or what brought her there. Though her husband, Michael, throws himself into helping her recover, even Jane's amnesia can't erase the eeriness she feels around him. As Jane pieces together her broken memories, Michael's own stories start to fall apart...Could he be lying about both of their identities?
American Psycho
Patrick Bateman has it all—the looks, the job, the money—except what he wants most: blood. A modern classic and a famous motion picture starring Christian Bale, American Psycho is a portrait of a man whose sadism and senseless brutality has made him one of the most despicable characters in literature.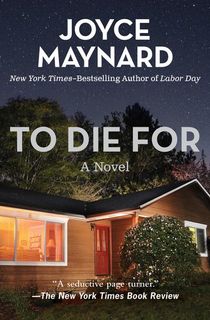 To Die For
Fifteen minutes of fame comes at a steep and bloody price when a cable-news star seduces an underage boy into killing her husband. The murder itself is terrifying, but the real horror lies in the truths To Die For reveals about our celebrity-obsessed culture.
Sin
Recently named one of the creepiest psychological thrillers by Publisher Weekly, Sin is a disturbing novel of psychological torture and jealousy that reaches a boiling point when it creates an irreparable rift between two sisters.
Along Came a Spider
A hyperintelligent serial killer, self-named the "Son of Lindbergh," throws a homicide detective and his Secret Service lover for a loop when he plans the crime of the century ... Along Came a Spider marks the first installment in James Patterson's blockbuster Alex Cross thriller series.
Tony & Susan
In a vindictive ploy to mess with his ex-wife mind, author Edward sends Susan the manuscript of his new novel. It tells the terrifying story of a nightmarish family trip, and its graphic depictions of violence—which include the murder of the protagonist's wife—cause Susan to reflect on her and Edward's tempestuous marriage. Austin Wright's thriller became the stylish, but no less disturbing, Tom Ford film Nocturnal Animals last year.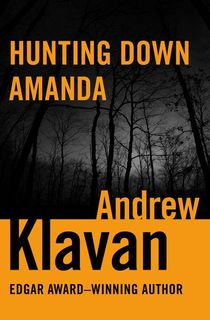 Hunting Down Amanda
When a plane crash lands in a Massachusetts village, five-year-old Amanda flees her babysitter's house. Days later, the girl her mother finds in the woods is not the daughter she once knew. Something has reawakened Amanda's healing powers—and made her the prime target of a band of killers.
We Need to Talk About Kevin
What is more powerful: nature or nurture? Such is the question addressed in Lionel Shriver's award-winning novel, as a mother grapples with her teenage son's violent killing spree. Shifting between the past and present, We Need to Talk About Kevin examines what circumstances—and what people—can shape a boy into a monster.
Shutter Island
U.S. Marshals Teddy and Chuck are sent to Ashcliffe Hospital, a notorious institution for the criminally insane, to track down an escaped ex-murderer. Growing suspicious of the uncooperative staff, their investigation slowly reveals a frightening government operation that takes them to the brink of insanity.
The Girl With the Dragon Tattoo
A decades-old cold case draws disgraced journalist, Mikael Blomkvist, and his brilliant tattooed partner, Lisbeth Salander, into a dangerous maze of family secrets, betrayals, and murder set on a secluded Swedish estate.
Snowman
A Norweigan serial killer has begun to build snowmen with the clothing—and sometimes the limbs—of his victims. Now, Inspector Harry Hole must track him down before the first snow falls and the body count grows. Be on the lookout for the film adaptation starring Michael Fassbender, which releases in October 2017.
In the Woods
Tana French's bestselling debut reads like a cross between Dennis LeHane's Mystic River and Alice Sebold's The Lovely Bones. In the book, an Irish detective investigates a child murder case that bears unsettling parallels to a trauma of his youth.
Await Your Reply
A literary crime thriller in the fashion of The Talented Mr. Ripley, Await Your Reply follows the lives of three strangers as they become embroiled in an identify theft scheme that will make them question who they truly are.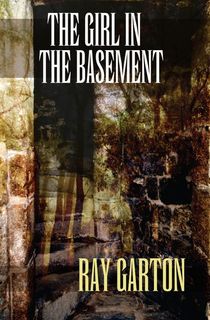 The Girl in the Basement
For years, teenager Ryan Kettering has suffered abuse at the hands of his foster parents. But when he's moved to a new home, he thinks this time will be different. What he doesn't know is that a greater evil lurks beneath his feet: the girl in the basement, whose strange outbursts suggest the workings of something not wholly human ...
Defending Jacob
Andy Barber's utopic community is blindsided by the stabbing of a young boy. But Andy himself is faced with an even greater shock: his own son, Jacob, is the suspected culprit. With all evidence pointing to Jacob's guilt and tensions rising in the Barber house, Andy will discover if the limits of unconditional love are truly boundless.
The Silent Wife
Todd may be a serial cheater, but he's not the only expert manipulator in his house. His wife, Jodi, is just as capable of mind games, and she's grown tired of playing the fool. Though their "perfect" life is at stake, Jodi is ready to to settle the score between her and Todd once and for all.
You
An aspiring writer becomes the target of an internet stalker similar to Misery's Annie Wilkes. At once a psychological roller coaster and a cautionary tale about social media oversharing, You will have you locking your doors and your Facebook account.
We Were Liars
During her annual family gathering, Cadence Sinclair Easton suffers a terrible accident—and her resulting amnesia muddles the details. But as memories start to resurface, Cadence begins to wonder if it was no accident at all...Blood may be thicker than water, but what happens if that blood is poisoned by a long-suppressed hatred?
The Life We Bury
After Joe Talbert interviews a Vietnam veteran and former murderer for a school project, he becomes obsessed with the ex-criminal's past. With the help of his female neighbor, Joe begins to uncover secrets that stir up suppressed memories of his own troubled childhood.
Bird Box
In a post-apocalyptic future, a mother and her children trek across the desolate landscape in search of safety. Fans of The Road will find similarities between Josh Malerman and Cormac McCarthy's dystopian worlds—though Bird Box serves up fresh horrors as its characters try to outwit the vilest monster of all: human madness.
In a Dark, Dark Wood
After a nightmarish cabin getaway, a reclusive crime writer wakes up in a hospital bed. Despite her hazy memory of her time in the woods, one fact sticks out in her mind: someone has been murdered—and she's the one who's responsible.
Eileen
A petty thief, the daughter of an alcoholic father, and a prison secretary, Eileen Dunlop finds comfort in her perverse fantasies and dreams of big city living. The arrival of the beautiful Rebecca Saint John changes everything, and Eileen's desperate need for friendship will take her to places far darker than she's ever known.
The Highest Stakes
Detective Jack Murphy tackles his toughest case yet when a sociopathic killer launches a bloody reign of terror. As Murphy becomes the prey of a cat-and-mouse game,The Highest Stakes dishes out the action and gore of the grittiest crime thrillers.
You Will Know Me
For You Will Know Me's unreliable narrator, Katie Knox, the consequence of ambition is a small price to pay for her daughter's gymnastics career. But as the Knox family's strife—and a shocking murder—begin to take their toll on Katie's sanity, she's left to wonder just how far she's willing to go for the sake of her daughter's dream…
The Passenger
Of the same cloth as Gone Girl's Amy Dunne, Tanya Dubois is a master self-reinvention—and she's on the run, yet again, after her husband's "accidental" death. Though she's successfully shed old skins before, even a chameleon like Tanya can't outrun the secret that now haunts her at every turn.
Dark Matter
After a violent abduction, Jason wakes up in an alternate reality where his family has been replaced by strangers. His journey through Blake Crouch's mind-bending, world-hopping universe—and his fight to return to his real family—will strike a chord with Inception fans.
Behind Her Eyes
A disgruntled single mom becomes infatuated with her new boss and his picture-perfect wife, Adele. But as she becomes deeply mired in the couple's domestic dramas, she realizes they're far from the people they appear to be—and her discoveries push Behind Her Eyes towards a conclusion even the most seasoned thriller reader won't see coming.
This post is sponsored by Open Road Media. Thank you for supporting our partners, who make it possible for The Lineup to continue publishing the true crime and creepy stories you love.