Raising children is challenging as it is, but nurturing a demon child seems near impossible. When it comes to terrifying horror books, those featuring possessed and psychopathic kids are some of the scariest. From murderous daughters to sociopathic sons, here's a list of the creepiest kids to ever see the inside of a book.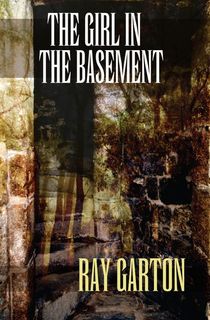 The Girl in the Basement
Why would they need to keep a 9 year-old girl named Maddie in the basement? How dangerous could she be? The question is not a matter of 'could' but 'will' in Ray Garton's The Girl in the Basement. The story is written from the perspective of a foster child named Ryan as he begins settling into his new home. This place is a lot better than the past foster homes he has lived in, and he's happy to have finally found a place he feels he belongs.
It turns out to be too good to be true, however, when he realizes that his foster parents are keeping a girl in the basement of the house to protect the other children from her. It gets even weirder when men in tailored suits and sunglasses begin visiting to spend a few hours with Maddie. The story is a wild ride, and the girl—and what she's capable of—is completely unexpected.
Related: The Kids Aren't Alright: 3 Diabolical Teenage Murderers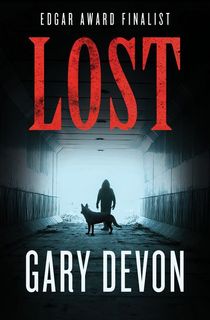 Lost
After firing a bullet into his own head, teenager Sherman Abbott survives and recovers—only to be pulled back into his psychotic behavior after his sister is abducted. Determined to get her back from the lonely woman who has taken it upon herself to collect 'lost' children around the country, Sherman sets out with a vicious dog as a companion—leaving a trail of blood and death behind him.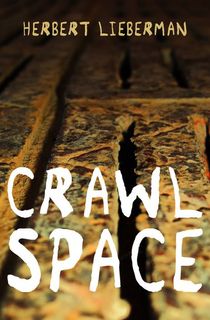 Crawlspace
Retired couple Albert and Alice Graves live in a picturesque, New England town—but there's an emptiness in their home that stems from the fact that they never had children. Enter: Richard. Sent to help the Graves' with their furnace, the curious boy lingers in the basement for a bit too long and ends up making a home there. While the Graves are at first alarmed by this, they come to care for the boy—taking him in and giving him a bedroom of his own. But the community is not as welcoming, which leads to a violent twist in the story and ends in a shocking and terrifying conclusion.
Sharp Objects
If you thought Gone Girl was crazy, then you haven't read a single page of Flynn's first novel, Sharp Objects. It tells the story of Camille Preaker, a young and damaged journalist who returns to her hometown in Minnesota to investigate a mysterious death.
During her stay, she becomes closer to her estranged mother and her half-sister. Unsurprisingly, the mother ends up being out of her mind, but it's really the daughter, Amma, who proves to be the most dangerous. Although she is popular and beloved within the town, her actions eventually reveal a deep-seated blood thirst—fueled by gain and jealousy that no one could have expected. If you enjoy Flynn's style of finding unimagined malice in seemingly ordinary people, then you'll love Sharp Objects.
Related: "I Was Childhood Friends With a Cold-blooded Killer"
The Bad Seed
A sociopath doesn't feel remorse or pity, and neither does Rhoda Penmark. The Bad Seed is a novel that was written in 1954 and adapted to the screen in 1956. It follows Rhoda Penmark, a scary little girl who doesn't mind killing to get what she wants.
The plot thickens when her mother begins to realize the monster her daughter really is, and she decides to take action after witnessing Rhoda "disposing" of their apartment's service worker. The novel in its entirety is terrifying due to its nice little girl-turned-murderer plot and use of the mother's perspective—an innocent bystander who is frightened of her own flesh and blood.
Related: Could Your Child Be A Psychopath?

We Have Always Lived in the Castle
The Blackwood family has enough problems without one of their own being fueled with murderous intentions. Their issues range from the town exiling them for their unusual behavior to a strange man attempting to get in their good graces, so the last thing they need is a dangerous daughter.
The daughter is Merricat Blackwood, and she poisons her family in an attempt to have a life with just her sister. In spite of the tragedy of it all, the book does have a concluding high point—albeit, a strange one.
The Wasp Factory
Once described as a novel of unparalleled depravity, The Wasp Factory is the story of a teenage boy named Frank Cauldhame. Isolated and known for his psychopathic tendencies, Frank spends his leisure time killing tiny animals around his home on a small Scottish island, with an array of crudely built weapons.
He often performs shamanistic rituals of his own design and is revealed early on in the novel to have killed three other children by the time he was 10 years old. It's strange to feel like Frank's world is so very far from our own, and Iain Banks takes advantage of this, showing there are no bounds to the sick mind he created.
Lord of the Flies
William Golding's classic story follows a group of young boys, whose plane crashes on an island while they're being evacuated during wartime in Britain. As the boys begin to realize that there are no adult survivors, they are forced to create their own society in which two of the boys, Ralph and Jack, vie for power. Although some of the boys are attracted to the lifestyle Jack supports, they mostly fear him and his blood-thirsty gang.
The book is host to one of the biggest themes in literature: The primal nature of humans. Golding uses stranded children to show that people naturally incline towards organized power and have a propensity for violence.
Related: 10 Wild Tales of Feral Children
This post is sponsored by Open Road Media. Thank you for supporting our partners, who make it possible for The Lineup to continue publishing the creepy stories you love.
KEEP SCROLLING FOR MORE CREEPY STORIES