Believe it or not, plots twists weren't always welcome in the world of mystery. When Agatha Christie published her classic whodunit The Murder of Roger Ackroyd in 1926, the first wave of readers were shocked—and also mildly offended—by the use of false leads, or "red herrings."
Nowadays, of course, things have changed. In fact, if the astronomical success of authors like Gillian Flynn, S.J. Watson, and Paula Hawkins (and their many copycats) is anything to go by, modern day readers love when the rug is pulled out from under their feet. Nothing heightens the reading experience quite like a "WTF?!" moment induced by a well-executed plot twist.
We're always on the hunt for stories that throw curve balls when we least expect them. Below, you can find nine of our favorite mystery books—from staples of the genre to the contemporary hits everyone still talks about—that feature plots twists we never saw coming.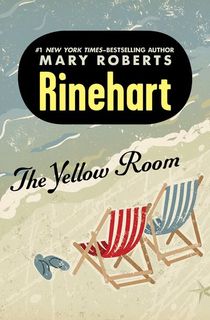 The Yellow Room
This 1940s whodunit introduces Carol Spencer who, after finding love with a soldier, becomes the victim of her own plot twist: Her fiancé, Don, is shot down over the Pacific. Now destined for spinsterhood rather than marriage, Carol plans to join the war effort. However, an invitation from her ailing mother cannot be refused, and instead of going to the frontlines Carol heads to coastal Maine. Yet another surprise awaits her there—a body in the closet, to be exact—and Carol will have to find the killer if she wants to avoid another disaster. Mary Roberts Rinehart is sometimes described as America's answer to Agatha Christie—the Grand Dame of surprises herself—though she preceded the And Then There Were None author by over a decade.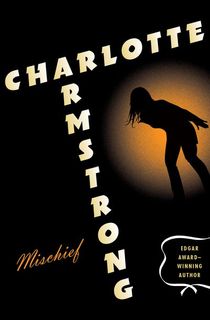 Mischief
As a mousy Midwesterner, Nell has all the outward appearances of an ideal babysitter. But no sooner do her employers leave for the evening, than Nell exhibits some concerning behaviors: She goes through private drawers, makes prank phone calls—all with a glassy-eyed determination. In most horror tales of this ilk, the innocent babysitter is tormented by an outside killer who has snuck inside. Here it's Nell herself—specifically, her twisted mind—that poses the greatest threat, turning the classic urban legend on its head.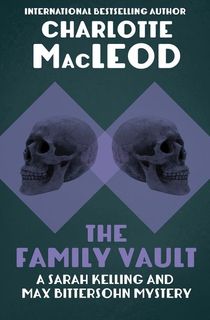 The Family Vault
For plot twists minus the violence, Charlotte MacLeod's Sarah Kelling and Max Bittersohn cozies are worth investigating. The Family Vault is the sleuthing duo's first outing, and it concerns the discovery of a famous burlesque dancer, Ruby Redd, in the recently-unsealed Kelling family vault. Accompanied by her investigator pal, Max, Sarah tries to solve the murder—and discover if her kith and kin are killers.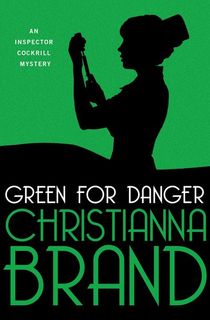 Green for Danger
Wounded by German V-1 rockets, an injured soldier is taken to Dr. Barnes and his team of nurses. It's a deceptively easy surgery—Barnes will administer the anesthesia, then operate—that ends with the patient dying on the table. Enter Inspector Cockerill, a Scotland Yard detective who suspects foul play. But of the six people present for the operation, who among them took the man's life instead of save it?
The Murder of Roger Ackroyd
Hailed as Christie's best work, The Murder of Roger Ackroyd caused an uproar in the latter half of the 1920s. Before then, few—if any—authors employed "red herrings" in their work, and Christie readers felt wrongfully misled by her false clues. Luckily, any unfavorable feelings towards the Queen of Mystery soon subsided, giving way to widespread acclaim for the novel's ingenious twists. The fourth installment in the Hercule Poirot series, the novel sees the famous sleuth untangle a web of murders with connections to that of his friend's, the nominal Ackroyd.
Gone Girl
[SPOILER] Who can forget the moment you turned the page and read the words "I'm so much happier now that I'm dead?" Amy Dunne's fake death is one of the most memorable surprises in recent years (and Amy, depending on who you ask, one of the most twisty anti-heroines). Even repeated readings—or viewings of the David Lynch adaptation—haven't dulled the shock of Amy's unexpectedly malicious—and methodical—plot to destroy her cheating husband.
The Blunderer
It's easy to see why Gillian Flynn has been compared to her predecessor Patricia Highsmith. Like Gone Girl, The Blunderer centers around a not-so-likeable husband suspected of murdering his wife.
Fed up with Clara's emotional aloofness, Walter begins imagining her demise, only to have his fantasies become reality. When Clara's body is found at the base of a cliff—bearing terrifying similarities to another recent murder—Walter is branded as a lady killer. While readers are left to puzzle out Walter's alleged guilt or innocence, there is one thing that becomes very clear: Nothing is as it seems.
Postmortem
Postmortem was the world's introduction to crime novelist Patricia Cornwell, and it was also our first meeting with Kay Scarpetta. A brainy, take-no-nonsense medical examiner, Scarpetta was actually born from the suggestions of Cornwell's editors, who advised her to swap a male protagonist for a female. Luckily, Cornwell was happy to oblige—and the result was this Edgar Award-winning novel. Here, we see the forensics heroine try to find a serial strangler, who leaves little evidence behind. Scarpetta's tactics for luring the culprit are almost as unpredictable the his/her identity. Almost.
The Girl on the Train
Another recent twisty hit, The Girl on the Train features an unreliable, alcoholic narrator still reeling from a nasty divorce. While en route to work, Rachel finds solace in the glimpses of a picture-perfect couple that she snatches through the train window. So begins a dark obsession that inextricably links Rachel to domestic dramas, a missing person's case, and the secrets of her past...Catch the equally entertaining movie version, starring Emily Blunt.
Featured still from "Gone Girl" (2014), via Twentieth Century Fox