For fans of the horrific, the fantastical, and downright bizarre, there's few better authors to turn to than the master himself, H.P. Lovecraft. Though he never received widespread acclaim during his lifetime, he's gained something of a cult following in the decades since his 1937 death. In fact, his name stands alongside the giants of the horror genre, from Edgar Allan Poe to M.R. James.
A Providence-native and a longtime loner, Lovecraft had always been obsessed with "weird fiction"—a subgenre of speculative fiction that draws heavily from myth and science. After finding some success with pulp magazines, Lovecraft tried his own hand at the genre, going on to publish such classics as "The Call of Cthulhu" and At the Mountains of Madness. And while the macabre and the grotesque are always featured in his universe, the greatest horror of all was the unknowability of the greater world—and our insignificance within it.
Looking for more books that will take you on crazy Lovecraftian adventures? We're here to help. Below, you'll find 11 books for fans of H.P. Lovecraft—from the classics that inspired him to the contemporary novels that pay homage to his incredible legacy.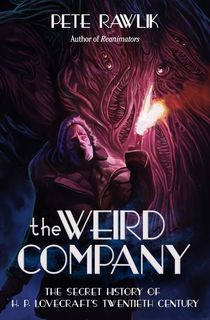 The Weird Company
The story of Dr. Hartwell (from Lovecraft's story Reanimators) continues in this novel by Pete Rawlik. Except in this iteration of the Lovecraft universe, it will take those who are un-human to defeat the monsters—in a "takes one to know one" kind of way. A Lovecraft expert, Rawlik takes on some of horror's most famous ghouls, from Frankenstein's monster to Alien, and puts them all together for a rollicking, terrifying joyride through Lovecraft's twisted realm.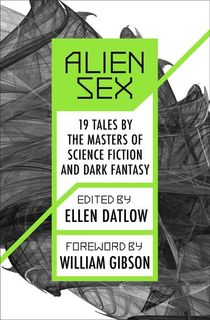 Alien Sex
Though Lovecraft may have thought its title too risqué, the sci-fi horror stories in this collection edited by science fiction author Ellen Datlow would be right up his alley. Alien invaders are as dangerous as they are alluring to the people in these stories from celebrated science-fiction writers like Harlan Ellison, Connie Willis, James Tiptree Jr., and Richard Christian Matheson.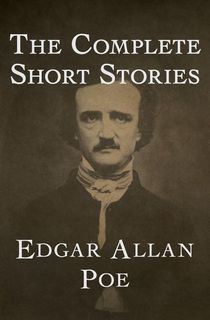 The Complete Short Stories
Lovecraft's British style of writing owes a great deal to the affected charm of fellow non-Brit Edgar Allan Poe. Like Poe, Lovecraft was maligned and rejected by publishers during his lifetime. Lovecraft was also a huge fan of Poe's poetry, naming several of his most disturbing monsters after names and places from Poe's work.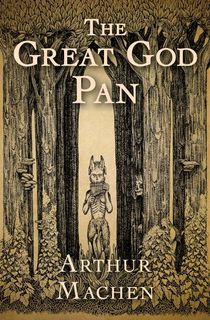 The Great God Pan
Lovecraft's idea of an ancient evil comes from the Welsh writer Arthur Machen, whose horror novella The Great God Pan has been praised by the likes of Stephen King as one of the finest horror stories ever written. The novella tells the story of a man who believes he can summon the god Pan by performing brutal surgeries on willing young women, who then transform into something not quite human and wreak havoc on anyone who crosses their path. It's easy to see the influence of Machen in Lovecraft's story "The Thing on the Doorstep," among others.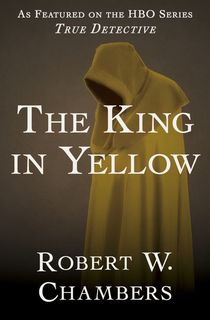 The King in Yellow
American writer Robert W. Chambers is best remembered for his collection of short stories, considered groundbreaking works of supernatural fiction. The title story, "The King in Yellow," tells of a forbidden play—and how any who read or perform it are driven mad. Paranoia is at the heart of nearly every Lovecraft story. Are the monsters real, or are they the invention of a disquieted mind? Lovecraft was obviously influenced by Chambers, but like his other heroes he wasn't afraid to judge them harshly. He wrote to a friend, "Chambers is like Rupert Hughes and a few other fallen Titans—equipped with the right brains and education but wholly out of the habit of using them."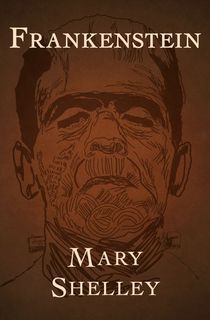 Frankenstein
Mary Shelley's chilling novel is one of the most influential works of the horror genre. The reanimated creature at the heart of her tale raises serious questions about the existence of God and man's responsibility for scientific progress. Lovecraft pays homage to Frankenstein in his short story "Herbert-West Reanimator," a spoof of the Frankenstein story that is also one of the first stories to feature zombies as reanimated corpses with violent intentions.
Count Magnus and Other Ghost Stories
Though English writer M.R. James is best known for his collection of ghost stories, which rely on the gothic tradition, they break the rules by taking place in decidedly more modern settings. The blending of the supernatural with the modern era remains one of the most terrifying horror tropes to this day. Lovecraft put the idea to good use, with many of his stories exploring the horrors of an ancient evil in a modern, bustling urban city. In his essay, "Supernatural Horror in Literature," Lovecraft argues that James' stories were the pinnacle of supernatural fiction.
Ancient Sorceries and Other Weird Stories
As the epigraph to his most famous story, "The Call of Cthulhu" Lovecraft quotes a lengthy passage from Algernon Blackwood's novel The Centaur, in which humankind is confronted with a pack of mythical creatures. But Blackwood was also a prolific short story writer. His two most famous short stories being "The Willows" and "The Wendigo." In several essays, Lovecraft paid Blackwood the highest of compliments, writing that "The Willows" is the single best piece of "weird" fiction ever written.
Lovecraft Country
This epic novel from Lovecraft connoisseur Matt Ruff blends the world of Lovecraft's ancient evil cults with the racial tensions of mid-century America in spectacular ways. Lovecraft's racism is by now undeniable. Ruff takes this awful side of Lovecraft to task in the appropriately named novel in which 22-year-old black veteran Atticus Turner travels to Chicago to find his father imprisoned by a secret order.
I Am Providence
Fans of Lovecraft are ready for anything at the annual Summer Tentacular, a Lovecraft conference in Providence, Rhode Island. But things take a decidedly Lovecraftian turn when a notorious novelist turns up dead. Horror writer Colleen Danzig is determined to solve the murder mystery—but by doing so she finds herself in a much darker world than she could've imagined, and now she's in over her head.
The Night Ocean
Marina Willett's husband Charlie has become obsessed with H.P. Lovecraft in his this novel by Paul LaFarge, and he's determined to get to the bottom of a brief two-month period in which Lovecraft lived with a gay teenage fan in Florida. While on the hunt, though, Charlie disappears. As Marina follows in the footsteps of her husband, she uncovers a whole menagerie of Lovecraft's acolytes and fans—raising questions not only about Lovecraft's legacy, but about her own marriage.
This post is sponsored by Open Road Media. Thank you for supporting our partners, who make it possible for The Lineup to continue publishing the true crime and creepy stories you love.