Let's face it: you can never have enough true crime in your life, and there are a lot of true crime books out there to choose from. So how are you supposed to decide? Well, that's where book excerpts come in! Check out just a few of our most recent true crime book excerpts below and get a feel for these engaging accounts before you download them.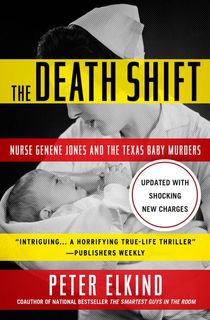 The Death Shift
Genene Jones seemed like any other pediatric ICU nurse at the San Antonio county hospital. When a startling number of babies in her care started developing complications and dying, rumors began flying that someone on the hospital staff was a murderer. For over a year, the deaths continued during Jones' 3 to 11 PM shift, nicknamed "the death shift." When Jones was sent to a rural pediatric clinic, eight more children died.
Jones was finally caught in 1984, and her trial brought a number of disturbing truths to light. She killed because she wanted to play God with the lives of her patients. The trial also revealed that the hospital had seemingly covered up all suspicion about Jones while she worked there. In his account of the case, Peter Elkind strives to understand why.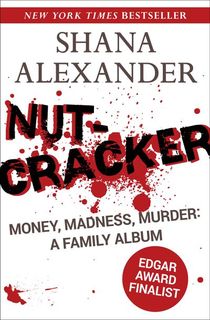 Nutcracker
In 1978, multimillionaire Franklin Bradshaw was murdered by his grandson. By 1983, his daughter Frances Schreuder was preparing to be tried for causing his murder. She was accused of encouraging her son to murder his grandfather for their financial gain. On the eve of her trial, well-known journalist Shana Alexander wrote to Schreuder in the hopes of understanding her crime.
Although Alexander never heard back, that letter was just the beginning of a multi-year investigation into the case. Her Edgar-Award nominated book tells the entire story of the murder, including the years of cover-ups and conspiracies that kept Schreuder out of court. What emerges is a portrait of a deeply troubled family and a woman who would kill to satisfy her greed.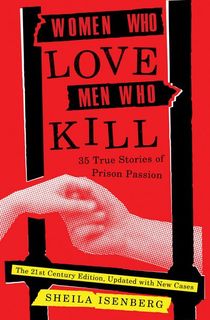 Women Who Love Men Who Kill
Why are women attracted to convicted killers? First published in 1991, Sheila Isenberg's Women Who Love Men Who Kill dared to ask that question. This updated version of the book revisits the issue in the age of social media and mass shootings. Drawing from interviews with the women themselves as well as psychiatrists and prison officials, Isenberg examines how these women fall in love with men who will never be free.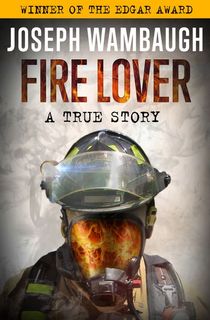 Fire Lover
As a child, John Orr always wanted to be in law enforcement. But after being rejected by both the LAPD and the LAFD, he eventually joined the Glendale Fire Department, where he became a fire captain and one of the most respected arson investigators in Southern California. But there was one criminal that always seemed to evade him, the so-called Pillow Pyro. For years he set fire to anything he could, causing millions of dollars in property damage and killing four people.
Until one day the Pyro finally slipped up and left a fingerprint behind. Officials were shocked when it turned out that the fingerprint belonged to John Orr himself. In this Edgar Award-winning account, Joseph Wambaugh tells the story of how a serial arsonist hid in plain sight for years as the man who was supposedly hunting him.
18 Tiny Deaths
18 Tiny Deaths is the fascinating story of how Frances Glessner Lee modernized forensic investigation. For most of her life, Lee was an unassuming woman, a wealthy grandmother and wife without a college degree. Until her lifelong interest in the investigation of violent crimes led her to create her now-famous Nutshell Studies of Unexplained Death, a series of dollhouse scenes that depict real crime scenes in miniature. Using her dioramas, she could scrutinize the scene for small clues that could crack the case.
To this day, law enforcement officers use Nutshell dioramas in their crime scene investigation training. In this book, biographer Bruce Goldfarb tells the story of how one woman rose above the expectations of her time to become the mother of modern forensics.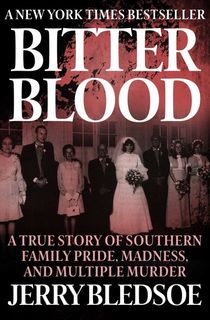 Bitter Blood
This number-one New York Times bestseller tells the story of the violent murders that devastated some of the South's wealthiest families. The one person who connected the three families affected was Susie Sharp Newsom Lynch, a young, beautiful mother. But how could an aristocratic Southern belle commit such heinous acts? As the investigations continued, more disturbing truths came to light—mainly surrounding Fritz Klenner, Susie's cousin and lover who also had a passionate affinity for guns.
Why We Love Serial Killers
For years, society has been fascinated by serial killers both real and fictional. Murderers like Ted Bundy are routinely the subject of movies, documentaries, and books. But what is so intriguing to us about sadistic criminals? In Why We Love Serial Killers, criminology professor Dr. Scott Bonn seeks to answer this and many other questions.
In addition to examining pop culture's fascination with serial killers, Bonn provides insights into the psychology of the killers themselves. Drawing from law enforcement criminal profiling techniques, he examines the traits and behaviors shared by some of history's most notorious killers.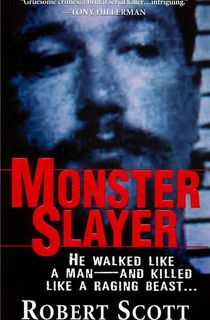 Monster Slayer
On Thanksgiving 1996, two men were stabbed to death in a desert town in New Mexico. For the next four years, the residents of the deserts of Shiprock, New Mexico were terrorized by a violent killer. The murderer evaded authorities for years until county detectives Bob Melton and Tyler Truby focused their investigation on Robert "Bobby" Fry. A loner and misfit, Fry was known to be an unpleasant and hateful person.
Robert Scott's account traces Fry's murder spree from its beginning through the grueling two-and-a-half-day manhunt authorities conducted in the desert in order to bring him to justice.
The Horrors of Fox Hollow Farm: Unraveling the History & Hauntings of a Serial Killer's Home
In 1996, Herb Baumeister was arrested for the murder of at least 11 men at his Indiana home called Fox Hollow Farm. The Horrors of Fox Hollow Farm traces Baumeister's murder spree, drawing on documents from the original investigation as well as an account from a man who survived. The book goes one step further than most true crime accounts and also gives equal coverage to the paranormal happenings that have plagued the property to this day.
Chase Darkness with Me: How One True-Crime Writer Started Solving Murders
For 15 years, journalist Billy Jensen wrote about unsolved murders. He investigated the crimes and advocated for victims' families, but the story always ended the same way - with the killer still on the loose. After his friend Michelle McNamara—author of the acclaimed I'll Be Gone in the Dark—suddenly died, Jensen decided enough was enough. He set out on a quest to solve these unsolved murders himself.
In Chase Darkness With Me, Jensen brings readers along as he investigates several cold cases across the country. He gives in-depth explanations of the strategies and tools anyone can use to solve a murder. He also gives thrilling accounts of McNamara's quest to identify the Golden State Killer and his own attempt to unmask the murderer of the Allenstown Four.