Before his execution in 1989, serial killer Ted Bundy confessed to the murders of 30 women and girls. He committed the crimes between 1974 and 1978, but his attacks might stretch back even further, and the total number of victims that he kidnapped, raped, and murdered may be even higher. Almost as well-known for his good looks and charisma as he was for his heinous crimes, Bundy actually married a former coworker in the midst of his murder trial—taking advantage of a Florida law that allowed a declaration of marriage in front of a judge to count as a legal union.
Bundy began his criminal practices as a shoplifter and burglar. "The big payoff for me was actually possessing whatever it was I had stolen," he later confessed, while awaiting execution on death row. "The ultimate possession was, in fact, the taking of the life." After his initial arrests, Bundy escaped from custody not once, but twice. After his second escape, he fled Colorado for Florida, where he killed at least two more women and a 12-year-old girl, injuring several others before being apprehended more than a month after his flight from the law.
Bundy once described himself as "the most cold-hearted son of a bitch you'll ever meet," and his own defense attorney described him as "the very definition of heartless evil." Among other disturbing proclivities, he was a necrophiliac who kept the severed heads of several of his victims in his apartment as trophies. Yet to some his charm remains; you can still find people on Twitter gushing over how attractive he was. Jokes and discussions about the serial killer have even made their way over to TikTok. Many of the platform's users were born after his death, but the collective fascination with Bundy and his crimes has endured for generations.
Related: 32 Most Horrifying Serial Killer Books
A new film titled Ted Bundy: American Boogeyman is set to arrive in theaters on August 16, 2021. Starring Chad Michael Murray as Bundy, the film focuses on the cat-and-mouse chase between the notorious killer and law enforcement. On the heels of the 2019 film Extremely Wicked, Shockingly Evil and Vile, starring Zac Efron as Bundy, and the 2019 Netflix documentary Confessions with a Killer: The Ted Bundy Tapes, American Boogeyman taps into the seemingly endless interest in Bundy's crimes and our efforts to understand them.
After all, Ted Bundy's bizarre story and unspeakable crimes are hard to fathom. For those who want to know more about the cold-blooded killer whose execution was celebrated with song, dance, and fireworks, these true crime Ted Bundy books are must-reads.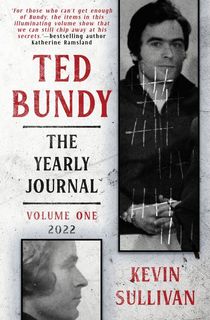 Ted Bundy
Kevin Sullivan's impressive experience writing about Ted Bundy has rendered him a magnet for involved individuals, finding people who have kept their knowledge of Bundy under wraps for decades. As such, this is the first book in a new series, the aim of which is to release never-before-seen details about Bundy, his victims, the murders, and his failed attempts.
The Stranger Beside Me
Imagine being a true crime writer who discovers that your close friend is actually one of the most prolific serial killers in American history. Strange as it sounds, that's what happened to Ann Rule, who has been called "America's best true-crime writer" by Kirkus Reviews. In 1971, she worked alongside Ted Bundy at a suicide crisis hotline. It wasn't until years later that she learned that the man she had known as "kind, solicitous, and empathetic" was guilty of numerous brutal slayings. Her book about their relationship, Bundy's life, and the terrifying realization that someone you thought you knew was a stranger all along, has become one of the definitive works in the Bundy canon.
The Riverman
While Ted Bundy was awaiting execution on death row, he reached out to investigators and offered to add his "expertise" to the hunt for the so-called "Green River Killer," who had slain dozens of women in Washington state. Years later, investigator Robert Keppel wrote this revealing book about his work on the case, which illuminates as much about Bundy's own twisted pathology as it does about the Green River Killer, who was eventually caught and identified in 2001.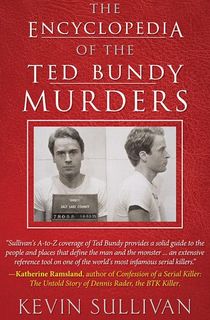 The Encyclopedia of the Ted Bundy Murders
Ted Bundy killed at least 30 women, resulting in two escapes and several trials. His crimes spanned years and crossed numerous state lines. Hundreds of people were involved, including those who knew Bundy, his victims, the investigators who tried to track him down, and the attorneys who both prosecuted and represented him. With so much going on, it can be extremely hard to keep the whole thing straight. Enter this exhaustive A-to-Z encyclopedia of all things Bundy, tracing his victims, his allies, and those who tried to stop him.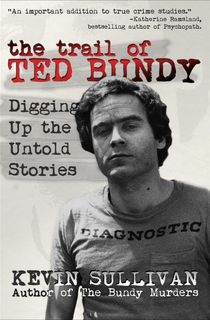 The Trail of Ted Bundy
In The Trail of Ted Bundy, author and "Bundy expert" Kevin Sullivan attempts to tell the untold stories surrounding this notorious killer, interviewing the investigators who worked on his case, the people who knew him in his day-to-day life, and the friends and family members of his victims. As a result, he paints a more complete picture not only of Bundy himself, but of the world that surrounded his brutal and almost inconceivable acts—including many details and facts presented here for the first time.
Related: Ted Bundy's Former Friend Speaks Out for the First Time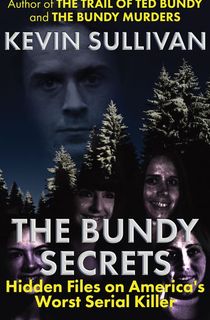 The Bundy Secrets
It's one thing to hear about Ted Bundy's years-long crime spree after the fact, when we can put everything together and come up with something that at least resembles a coherent timeline. What was it like to investigate the case as it happened, though? In this, his third volume on the killer, "Bundy expert" Kevin Sullivan gives us unprecedented access to the actual case files, presented in chronological order. Now you can follow the investigations into Bundy's crimes as they happened, and get some idea of what it must have been like to try to crack such a harrowing case.
Related: 11 Disturbing True Crime Stories You Can Read Tonight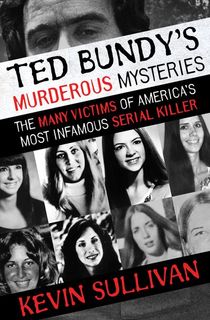 Ted Bundy's Murderous Mysteries
Toward the end of his life, Ted Bundy attempted to delay his execution by trading "bones for time," telling authorities about the locations of bodies in exchange for a temporary stay of execution. Does that mean there were more bodies out there, more victims that we don't know about? We may never know the answer.
Bundy was ultimately executed in 1989, after divulging some credible leads to authorities, as well as sending them on a few wild goose chases that led nowhere. In Ted Bundy's Murderous Mysteries, author Kevin Sullivan looks into the voluminous unknowns that still surround the killer's case, showing that what we don't know may be just as chilling as what we do.
The Phantom Prince
In the fall of 1969, Ted Bundy began a relationship with Elizabeth Kendall that would last throughout his killings and into his incarceration. In her book, she tells readers what it was like to have Bundy in her life—both before he was a suspect, and after his arrest. Originally published in 1981, while Bundy was still in prison, a newly-expanded version of this memoir also includes contributions from Kendall's daughter from a previous marriage, who considered Bundy a father figure for many years.
Related: Survivors Speak Out in Amazon's New True Crime Docuseries Ted Bundy: Falling for a Killer
Defending the Devil
"I was born to represent Ted Bundy," writes Polly Nelson, the last of Bundy's attorneys, who spent three years attempting—unsuccessfully—to keep him from the electric chair. While she makes no excuses for her former client's vile deeds or his "absolute misogyny," her classic memoir of the case maintains a humanist slant and a strident argument against capital punishment, even in the face what she describes as "the very definition of heartless evil."
The Only Living Witness
Michaud and Aynesworth interviewed Ted Bundy while he was awaiting execution on death row. The transcripts of those interviews, which make up the heart of their book, The Only Living Witness, paint a chilling portrait of the mind of a remorseless predator, while also offering a detailed overview of the case and Bundy's trials and imprisonment.
Related: 8 Twisted Confessions from Ted Bundy That Will Make Your Skin Crawl
Ted Bundy: Conversations with a Killer
As you can imagine, interviewing Ted Bundy for over 150 hours produced enough fascinating content to fill more than one book. Six years after the publication of The Only Living Witness, Michaud and Aynesworth teamed up again on this companion book. Conversations with a Killer was adapted into a 2019 Netflix documentary three decades after it was originally published.
Both this book and the documentary explore Bundy's version of events as he portrayed them in his death row interviews. If you're a certifiable Bundy expert, little new factual information about his crimes will be presented to you here—in fact, he falls short of confessing, and hardly ever answers the questions truthfully. However, that doesn't make the conversations with Bundy any less interesting or illuminating. For the perceptive reader who wants to know more about the inner workings of his mind, there's actually a lot to be gained from the way he talks about himself and the crimes, and how he rationalizes his incarceration.
The 1976 Psychological Assessment of Ted Bundy
Much has been written about Ted Bundy's mental state and the mind of a serial killer—but most of it is conjecture, drawn from the assumptions of those who have studied the case or who knew the man firsthand. Dr. Al Carlisle was both, having performed a psychological assessment on Ted Bundy in 1976 as part of his trial proceedings. Carlisle ultimately drew the conclusion that Bundy was a violent person who—whether or not he had committed the crimes of which he was accused —had killed before and would kill again if he was ever released.
Ted and Ann
In 1961, eight-year-old Ann Marie Burr disappeared from her home in Tacoma, Washington. Years later, her one-time neighbor, Ted Bundy, told a hypothetical story about how he might have killed her and dumped her body into a pit. Was she actually his first victim? While we may never know the answer for certain, this "astonishing achievement" (Gregg Olsen) documents the details and the mysteries of this chilling cold case and its haunting possibilities.