Now that the year's spookiest season is finally here, you may be craving a scary story to celebrate the occasion. Whether you're a fan of the paranormal, unexplained phenomenon, or the mysterious beast lurking in the woods, we've got the best bone-chilling reads for you. These scary books are sure to satisfy every October craving—just don't blame us for the sleepless nights that are sure to follow.
Nothing but Blackened Teeth
This creepy haunted house tale is immersed in Japanese folklore and packed with heart-stopping twists. When a group of friends in search of thrills decide to spend the night in an abandoned Heian-era mansion, they aren't the only ones hiding secrets. The house has a few secrets of its own.
White is for Witching
The Silver family house in Dover, England is ... strange. It has large and winding hidden passages and buried secrets—it's been home to four generations of Silver women. When an evening disorder begins to starve the young Miranda, the house becomes increasingly hostile. This bold and terrifying novel is as gripping as it is haunting.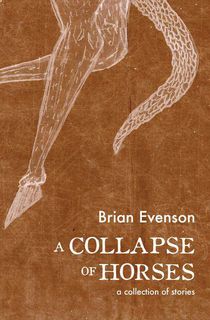 A Collapse of Horses
Evenson explores the dark depths of the human condition in these haunting horror stories "preoccupied with the uncanny, the unsettling, and the unknowable" (The Los Angeles Review). From the heart of a stuffed bear beating with the thump-thump pulse of a dead baby to a gloomy mine on a faraway planet where dust won't stop seeping in, Evenson expertly blends horror, sci-fi, and noir themes into unshakable nightmares. Weird, edgy, and frightening, A Collapse of Horses makes for the perfect horror companion this October.
Mutilation Song
Speaking of Evenson, the modern horror master hails this unnerving occult horror novel by Jason Hrivnak as "an unnerving and surreal meditation on the demons that haunt us and on the nature(s) of evil." High praise, indeed. Mutilation Song follows Thomas, a troubled man who hears voices. The most disturbing of the bunch is a demon entity called Dinn, who warps Thomas's fragile mental state with rants of secret training programs and occult practices designed to unleash the demons of tomorrow. Loved ones are to be avoided at all costs; behind every locked door lies a passageway to Hell. And according to Dinn's twisted words, the only way Thomas can survive is by committing himself to rituals of loneliness and pain. A haunting narrative that examines the hellfire of the human psyche, Mutilation Song will keep you reading well past All Hallows' Eve. Note: this book is currently out of print but still available to purchase from individual sellers.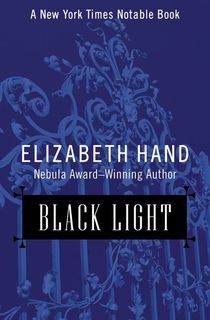 Black Light
Elizabeth Hand is a master scribe of the ghostly horror novel—for more spooky October reads, check out her Shirley Jackson Award-winning gothic tale, Wylding Hall. For the purposes of this list, however, we're shining a black light on her sumptuous narrative of ancient darkness in upstate New York. As far as Lit Moylan is concerned, her small-town life is utterly ordinary. Of course, a few eccentric theater types and unusual individuals prowl her hometown. Other than that, however, her days are ordinary. But everything changes when her godfather Axel Kern moves into the big house on the hill, and soon begins throwing depraved, drug-and-booze-fueled parties. Axel's gatherings light up the night. Yet they also possess a sinister purpose. While attending one such gathering, Lit touches a statue, and discovers she has much more of a role to play in this world than she ever thought possible. Blending small-town paranoia with a dark and decadent world of secret societies and ancient gods, Black Light is a sumptuous tale of late-night horror.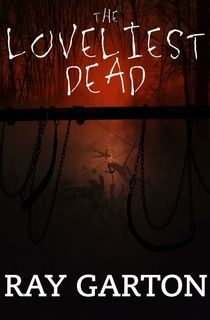 The Loveliest Dead
Godfather of "splatterpunk" and a Bram Stoker Award finalist, Ray Garton serves up an endless supply of chills, thrills, and gore with his novels. And this his haunted house horror book is no exception. Jenna Kellar and her husband David are still reeling from the sudden loss of their youngest son Josh. She's in desperate need of a place to heal. So when she inherits her estranged father's isolated house in Northern California, Jenna leaps at the chance. Soon after arriving, however, Jenna, David, and their surviving son Miles discover that they're not alone. The ramshackle abode is already occupied—by sinister spirits. Spooky children glide through the backyard and play on the swing set while a malevolent figure watches over Miles as he sleeps. When Jenna sees her dead son among the ghosts, she reaches out to communicate with him. But does the door she's about to open lead to heaven—or Hell?
Related: 11 Twisted Ray Garton Books That Will Give You Nightmares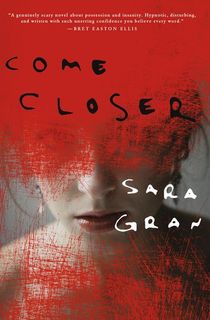 Come Closer
Recently featured in The New York Times' list for author-recommended scary books, Come Closer is literary horror at its finest: With her picture-perfect marriage and Manhattan loft, you could say Amanda's life is almost perfect. "Almost" because there are things that keep going bump in the night—and she's received a creepy self-help book she never ordered. This isn't your typical guide to thinking positive, but a primer on demonic possession that, with each passing day, becomes more and more relevant to Amanda's life. Suddenly, she has strong urges to harm her husband, nightmares about pointy-toothed women, and encounters she does not remember...Her unraveling is swift and terrifying—but is it proof that she is, in fact, possessed? Or has she gone insane?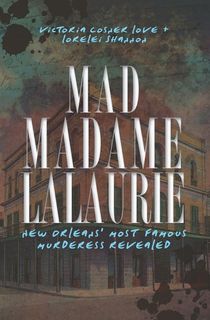 Mad Madame LaLaurie
Fans of American Horror Story: Coven will get a kick out of this book on Kathy Bates' character, Delphine Lalaurie. As the sadistic murderess of slaves and the inhabitant of one of New Orleans' most haunted houses, she figures greatly in the folklore of a city known for its creepiness. But there's still much to learn about "Mad Madame Lalaurie"—like the details of her alleged crimes, her motivations, and the 1834 fire that nearly burned down her home. Prepare for an unsettling but informative read as a historian and novelist shed light on these mysteries to reveal the real story behind this 19th-century monster.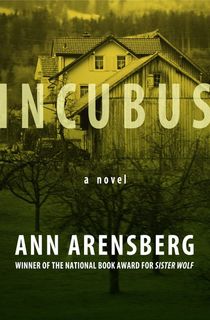 Incubus
National Book Award-winning author Ann Arensberg crafts a bewitching haunted house tale in this horror novel. Set in 1974 in the small Maine town of Dry Falls, the novel follows Cora Whitman, the wife of the town pastor. Something strange hangs over Cora's town; she's witnessed multiple events that have left her feeling uneasy. First, a drought plagues the community. Then, the townswomen speak of erotic nightmares, and farm animals giving birth to unspeakable abominations. As the otherworldly occurrences build in severity, Cora is pulled into a sinister game with a dark demonic force.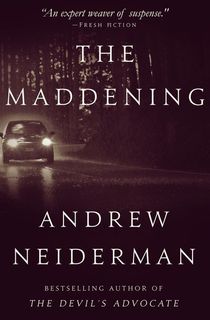 The Maddening
When Stacey Oberman takes a shortcut off the main road, she hopes it'll cut down on her travel time—not her and her five-year-old daughter's lives. But that seems more and more likely once they find themselves stranded in the rain with a broken-down car, their only hope a dilapidated farmhouse nearby. And while the building's exterior looks unwelcoming, Stacey will soon realize that its inhabitants are even worse—and that her ultimate destination may truly be the grave. "Scary from the first to last page," this backwoods horror story will convince you to skip the unfamiliar country detours when you're driving to a Halloween corn maze this month (Dean Koontz)...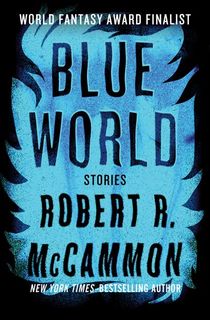 Blue World
You could spend all October touring through award-winning author Robert McCammon's monstrous body of work — from his nightmarish classics like Swan Song and Boy's Life to bewitching narratives like Speaks the Nightbird. For those looking for a comparatively more portable encapsulation of McCammon's dark visions, this collection of short stories is sure to chill your blood. From the tale of a psychotic boy who can control bees with his mind ("Yellowjacket Summer") to a twisted journey into a town that takes Halloween way too seriously ("Strange Candy"), Blue World will keep you reading long into the night.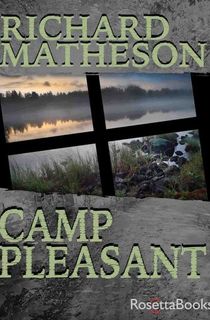 Camp Pleasant
Nothing screams Halloween quite like a blood-soaked summer camp in the forest—and this psychological horror by sci-fi luminary Richard Matheson will have you reconsidering that autumn stroll through the woods. Camp Pleasant: it's a site of unspoiled beauty, campfire singalongs, and bucolic revelry. But as new camp counselor Matt Harper soon discovers, Camp Pleasant is also a site of unrelenting brutality. "Big Ed" Nolan, the camp's director, lords over Camp Pleasant with a brutal fist. And then, one day, someone finally has enough and kills Big Ed. The question now becomes: Who did the deed?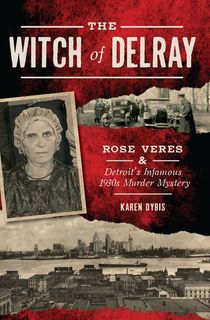 The Witch of Delray
While we love all things related to cauldron-brewing, broom-flying spookiness, the term "witch" has been used to marginalize women for centuries. Rose Veres, a Hungarian immigrant and boarding house owner in Depression-era Detroit, was one of the many to suffer the consequences. In 1931, she and her son were accused of murdering several of her tenants—crimes that earnied her nicknames like "the witch of Delray" and the "Hex Woman." Karen Dybis' true crime book examines the sensational case, from the original accusations to the Vereses' 15-year sentences to their ongoing legacy as serial killers. Rose's story may not be one of harmful spells and demonic wickedness—but it'll still give you chills this Halloween season.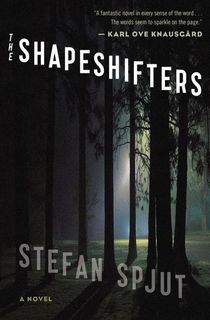 The Shapeshifters
In 1978, a mother claims her son was kidnapped by a strange creature in the Swedish woodlands. In present-day, another child vanishes without a trace—though this time, there seems to be proof that a shapeshifter was probably at fault. To corroborate this evidence, professional troll hunter Susso Myren embarks on the quest she's always dreamed about—hoping she will solve both mysteries once and for all. But in searching of the truth, will Susso find a monster that she, like the missing children, will not be able to outsmart? Translated into English from the author's native Swedish, this is an atmospheric, myth-infused horror novel that'll definitely give you the heebie-jeebies on an October night (or any night, to be honest).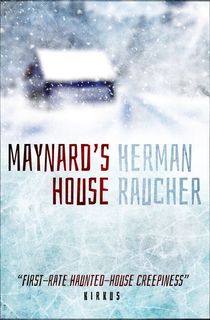 Maynard's House
It bears repeating, especially during the month of October: Stay out of those spooky houses in the woods, friends! Austin Fletcher is a troubled Vietnam war vet. He's also the new owner of a secluded house in the wilds of northern Maine, willed to him by a brother-in-arms who died in combat. Fletcher is charmed by the isolation of the rugged landscape—it's a place, you could say, where no one would hear you scream. Soon, however, the new homeowner notices strange occurrences in the house. Is the ghostly activity all in his head, a side-effect of the isolation and inclement weather? Before Fletcher can make a break for it, a blizzard sweeps in. And that's when the real haunting begins. Set against an endless frozen backdrop, Raucher's claustrophobic nightmare delivers "first-rate haunted-house creepiness" (Kirkus Reviews) just in time for Halloween.
Related: 9 Haunted House Books That Will Leave You Sleeping with One Eye Open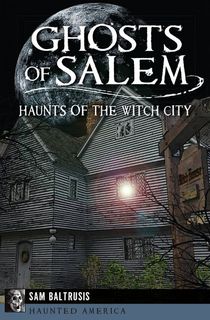 Ghosts of Salem
Welcome to Salem, Massachusetts, one of the most popular haunts for the ghosts of New England. Called "The Witch City," it's mostly known as the site of the 17th-century witch trials that saw 18 people hanged—and one man pressed to death. But their spirits are joined by many others, according to paranormal expert Sam Baltrusis, such as the murdered sea captain that inspired Edgar Allan Poe and the woman of Ropes Mansion (which is coincidentally featured in Hocus Pocus). Baltrusis examines all of the city's creepy legends in his book, taking you on a tour that'll keep you looking over your shoulder.
Related: 50 Fascinating, Little-Known Facts About Horror Movies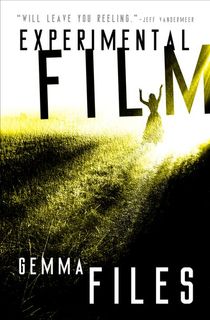 Experimental Film
In this twisted tale by "Canadian horror luminary" (Los Angeles Review of Books) Gemma Files, a long-lost piece of celluloid wraps itself around a woman's mind and drives her to madness. Lois Cairns is struggling to keep herself together. The former film critic just lost her teaching job and her son was recently diagnosed on the autism spectrum. She's doing everything she can to stay afloat. Then, one day, she attends an experimental film program—and notices what might be a major discovery that could turn her life around. Could Mrs. A. Macalla Whitcomb, an early twentieth-century socialite who mysteriously vanished, also have been one of Canada's first female movie-makers? Yet as Lois searches for the truth, she also unearths troubling connections between her life and her subject—and the malevolent influence of Whitcomb's muse soon creeps into Lois's life.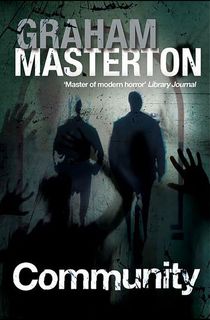 Community
After the car accident that kills his fiancée, an injured Michael wakes in a Montana hospital with a serious case of amnesia. As he gradually recovers, he finds himself getting to know the people of Trinity, including a beautiful window who takes him under her wing. But despite the kindness he's shown, Michael can't help but shake the eerie feeling that no one—even himself—is who they appear to be...Settle in for a mind-bending spine-tingler that'll make you question what's real and what's imagination, what's alive and what's dead.
Related: Master of Horror: 8 Terrifying Graham Masterton Books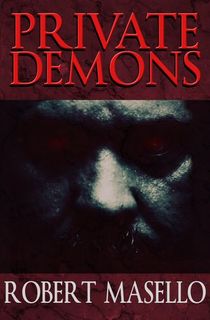 Private Demons
Horror author Robert Masello is well versed in the world of the occult. If you're in search of chilling read of nonficiton this October, check out the author's Raising Hell, which documents the dark history of the black arts and those who dared practice them. For all those dying for a frightening tale of fiction this month, Private Demons is a must. The supernatural tale follows Lucien, a man who possesses a dark secret. During a visit to Southeast Asia, a demon attached itself to Lucien. But as it turns out, the deal isn't so bad; the demon gave Lucien the ability to satisfy any of his every craving, from money, sex, power, and more. The only catch? The demon requires human souls to fulfill these desires, and Lucien can't deny what the creature craves.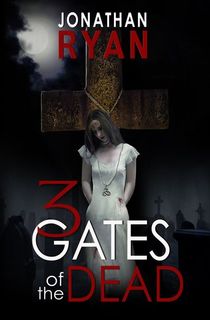 3 Gates of the Dead
Young assistant pastor Aiden is conflicted with his faith in God and the hypocrisy of the church. When he learns his ex-fiancée is the first victim in a thread of ritualistic killings, Aiden finds himself thrown into investigating her death. The more questions he asks, the more he learns about a strange Anglican priest, a paranormal investigation group, and a solo female detective—all with their hands somewhere in the murders. As he uncovers the truth behind gruesome rituals, ancient hidden secrets, and a long buried threat, Aiden's world is begins to fall apart.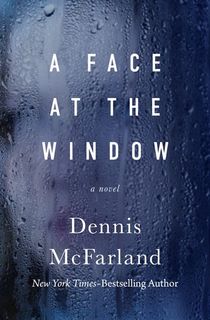 A Face at the Window
After sending their only daughter away to school, Cookson Selway and his wife Ellen decide to vacation in London to escape their now-empty house. But the trip doesn't go according to plan. At their strange hotel with even more peculiar guests, Selway finds himself drawn into the mystery surrounding a young girl who fell from the hotel window 60 years before. As he falls deeper into the mysterious story, he threatens his marriage and jeopardizes the lives of those around him. But the consequences of his escape are far greater than he could have imagined.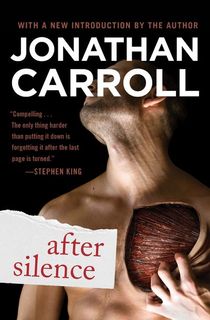 After Silence
When successful cartoonist Max Fischer meets Lily Aaron and her nine-year-old son Lincoln, he is oddly intrigued; but after a string of recent failed love affairs, he's remaining cautious. As Max spends more time with the Aarons, he begins to fall in love with them—and they seem to love him with equal intensity. But as soon as Max moves in with the family, he uncovers disturbing secrets about Lily—including a suspicious lack of evidence that her ex-husband ever existed.
There's Someone Inside Your House
Known for her young adult contemporary stories, international bestselling author Stephanie Perkins returns with this classic high school slasher thriller. When the students at Osborne High begin dying in a series of gruesome murders, terror grows and the hunt for the killer intensifies. Slowly, dark secrets of the students begin to reveal themselves and must be confronted. Order unravels and chaos ensues in this frightening horror novel.
The Grip of It
This chilling story is about a young couple who purchases and lives in a haunted house. As James and Julie begin to settle into their new home, new relationship, and new life, strange happenings begin to occur. Their home begins to decay before their eyes—stains on the walls are animated and map themselves onto Julie's body in the form of bruises, and mold taints the water James pours from the sink. Together, the couple must embark on a daunting search to find and end the terrors haunting the place they're so desperately trying to call home.
Heart-Shaped Box
When washed-out, self-absorbed rock star Judas Coyne receives a black, heart-shaped box containing the suit of a dead man, he unknowingly welcomes a vengeful ghost into his home. Turns out, the ghost is the stepfather of a young groupie who committed suicide after 54-year-old Coyne used her up and threw her away. Now, determined to make Coyne pay, the ghost of Craddock McDermott begins his attack on the rocker's sanity.
Related: From 20th Century Ghosts to NOS4A2: Where to Start with Award-Winning Horror Author Joe Hill
Let the Right One In
In the autumn of 1981, the remains of a teenage boy are found in a Swedish suburb—his body entirely emptied of blood. The murder is rumored to be part of a ritual killing. For 12-year-old Oskar, he's hoping this means revenge for the daily bullying he endures in school. But the murders aren't the only strange thing Oskar encounters: A new girl has moved in next door and she's very odd—starting with the fact that she only comes out at night...
Asylum
Dan is thrilled to enroll at New Hampshire College Prep for the summer, hoping to put his outcast past behind him. But when he arrives, Dan discovers his dorm used to be a sanatorium, also known as an asylum—a last resort for the criminally insane. With his new friends, Abby and Jordan, Dan begins exploring the hidden parts of their creepy summer home. And he soon realizes it's no coincidence the three of them ended up there. The asylum holds the key to a terrifying past...and some secrets that just refuse to stay buried.
Beneath the Willow
Thomas would do anything for Keziah—so when she calls him one night in desperate need of his help, he doesn't realize the horror has just begun. Keziah thinks she's been bitten by a vampire, but Thomas doesn't believe in things like that. However, when Keziah doesn't heal and begins to change...he can't can't deny the truth. In this horrifying tale, Thomas will have to make the ultimate choice.
This post is sponsored by Open Road Media. Thank you for supporting our partners, who make it possible for The Lineup to continue publishing the scary stories you love.