For many, the first thing that comes to mind when they think "horror" is gore and nonstop, high energy scares. There are certainly plenty of great novels that hit the ground running and never stop—but what of the horrors that come on slowly, like a rolling fog? If you like reads that explore psychological depths, intense emotion, and disturbing horrors that linger long after you've finished the last page, then quiet horror is probably the subgenre for you.
It's a subgenre that many don't know about, but it's definitely on the rise. Gothic horror is a good example of what to expect out of these slow burn reads, but that's just one small piece of the quiet horror pie. Can't wait to learn more? Here are eight books that exemplify the all-consuming dread of quiet horror.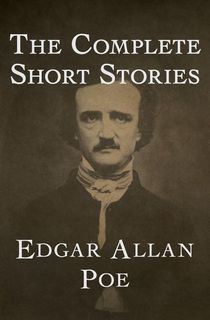 The Complete Short Stories
Edgar Allan Poe is one of the most recognizable names in horror. Spinning terrors that rise from a slow simmer, Poe's great catalogue of eerie stories proves that horror doesn't need to be an in-your-face gore show to be affecting. This collection of his renowned short stories includes such classics as "The Tell-Tale Heart," "The Cask of the Amontillado," and "The Pit and the Pendulum." Poe's dark, atmospheric writing is a shining example of this often overlooked subgenre.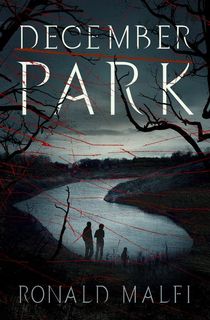 December Park
15-year-old Angelo Mazzone sees a dead body for the first time in the fall of 1993. It's not the first death in town though—and it won't be the last. This body is just the latest victim of The Piper, who is believed to have abducted three other children in the past several months. Children who have yet to be found.
Related: Ronald Malfi: Where to Begin with the Bestselling Horror Author
The rumor around town is that the woods are haunted. This doesn't deter Angelo and his friends, who step into the trees to find a monster. What they find inside will change everything.
The Dead Zone
Stephen King is commonly regarded as the Master of Horror—but it's not all killer clowns for him. After a car accident puts Johnny Smith in a coma for five years, the man awakens to find that he can see people's pasts and futures through touch. While plenty see this new ability as a remarkable gift, Johnny himself feels cursed. As people rush to him for answers to their problems, a handshake with an ambitious politician gives Johnny a vision of a terrible fate for mankind. But what should he do to change it?
Related: Top 10 Stephen King Adaptations in the Last 20 Years
The Haunting of Hill House
All of Shirley Jackson's works are great examples of classic quiet horror, but The Haunting of Hill House is perhaps the most popular. In hopes of finding proof of the paranormal, Dr. Montague arrives at the haunted locale of Hill House for the summer. The future heir of the estate, Luke, stays during the investigation, while Montague brings along his bohemian assistant Theodora and a recluse, Eleanor, who has had past experiences with poltergeists. At first, their time at Hill House seems merely like a series of heart-pounding, inexplicable occurrences. But as the house gathers its power, it holds one of its guests in its deadly grip.
Related: 11 Spine-Chilling Authors to Read if You Love Shirley Jackson
Crossroads
This emotionally gripping read guides readers through just how far a person would go to bring back someone they love. Chris's whole world falls apart when her son, Trey, dies in a car accident. Grief crushes in closer and closer around her—until one tiny cut on her finger changes everything. A drop of blood lands on Trey's roadside memorial for her son, and Chris swears that she sees his ghost outside of her window. But is it truly him, or something evil standing in his place?
The Woman in Black
Ambitious London solicitor Arthur Kipps arrives in the faraway town of Crythin Gifford to settle the affairs Mrs. Alice Drablow, a recently deceased client. Her estate, Eel Marsh House, is shrouded in both fog and mystery. Unbeknownst to Kipps, the house hides tragic secrets within its eerie walls, and soon his simple business trip becomes a terrifying ordeal. Haunting sounds and images plague him—a rocking chair in an abandoned nursery, the clattering sound of a pony and trap, a child screaming through the fog, and the chilling visage of a woman dressed all in black.
Kill Creek
The Finch House sits all but forgotten at the end of a dark prairie round in Kansas. Empty and overgrown, it was abandoned years ago. But for the first time in decades, the door is about to open. And the presence lurking inside of the house's shadow is eager to meet its new visitors.
Related: 7 Novels that Read like True Crime
Sam McGarver is a successful horror author. He receives an invitation to camp out in one of America's most notoriously haunted houses for Halloween, and while he has his reservations, he accepts. It helps that he won't be alone—three other big voices in horror are joining him on the adventure. But their publicity stunt spirals quickly into a desperate fight for survival, and the entity that's been waiting for them is determined to make them a feature of Kill Creek's enduringly bloody legacy.
The Little Stranger
Born to a maid, Dr. Faraday has built a fine reputation as a country physician. One day after the war, he is summoned to tend to a patient at Hundreds Hall. The lonely home has housed the Ayres family for centuries, and while it was once a thing of beauty, it now crumbles away into weeds and decay. The mother, son, and daughter who now own it can't seem to keep up with the quickly shifting ways of society—and they have a fair share of problems on their own. But something more nefarious than a dying way of life may be haunting this family, and Dr. Faraday is about to step right into the middle of it.