Do you ever find yourself reading a book that's simply too realistic to be fictional? The dialogue, the imagery, the characters—all of the elements are presented vividly, as if they're drawn from the real world and have simply been transcribed.

These seven novels draw readers into strikingly told stories, often interwoven with events that the authors themselves witnessed or have experience with. From the inner-workings of a mind of a killer, to the machinations through which a jury finds a man guilty (or not), these books will immerse you completely into their worlds found.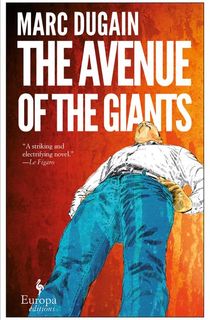 The Avenue of the Giants
While many true crime novels are from the perspective of the detectives and agents picking up the pieces and tracking down dangerous perpetrators, Dugain's The Avenue of Giants sets the reader in the mind of a dangerous serial killer. Al Keener is larger than life in most ways—he's incredibly tall, and incredibly smart—but he's also very reclusive. Based on the life of Ed Kemper, Dugain draws you into the thoughts of an unstable, violent man who leads a deadly double life.

Related: 46 Gripping True Crime Books from the Last 54 Years
Chasing the Boogeyman
The events depicted in this book are largely inspired by things the author, Richard Chizmar, personally experienced. Chizmar himself warns in his note to readers of this book that it's an "homage" to both his hometown and his passion for true crime. Chasing the Boogeyman revolves around an outbreak of violence in a small Maryland town in 1988. As the bodies of missing women are found, a curfew is enacted to keep townsfolk out of the clutches of a serial killer. Richard Chizmar returns to his hometown in the midst of these violent events.
Growing Up Dead in Texas
At the age of twelve, Stephen Graham Jones' hometown experienced an unfortunate and unusual fire—one that led to the devastation of the town's cotton crop, putting the town's livelihood in jeopardy. Jones returns to the town of Greenwood years later, questioning the destructive crime. While there had been suspects, no one was ever convicted. This book blends the memories of his childhood with thrilling interviews and town lore, piecing together an unreliable picture of events surrounding the fire.
True Crime
It's been established that many serial killers have a modus operandi—an MO—that they tend to follow when they commit their crimes. This is often established with their first murder, and becomes a sort of identifier of that particular murderer. As a killer progresses, this MO can change as their circumstances do. Such is the case with Suzy and Lim, siblings who live with their abusive mother. After killing their mother, they set off on a killing spree, escaping their small town. As their crimes mount, Suzy's mental state diminishes, drawing her closer and closer to mania.
The Murderer's Maid: A Lizzie Borden Novel
Blending one of the most well-known criminal cases in American history with fiction, Mailman portrays the life of a woman in 2016 into past, intertwining it with the conflicted Borden household. Felicita, a Mexican-American woman, works under an assumed name, and is trapped in her current job for the sake of her safety. Meanwhile, Bridget Sullivan is an Irish immigrant, and a maid in the Borden home. The house is simmering with a violence and tension threatening to boil over in the most devastating of ways.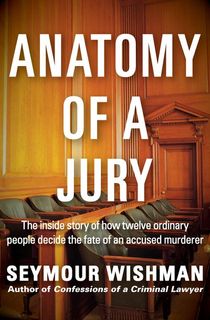 Anatomy of a Jury
If you're interested in the courtroom side of criminal cases, this book is for you. Written by a trial attorney, Anatomy of a Jury takes us into the decision-making processes in today's legal system, exposing its biases and pitfalls. When an upper class woman is found murdered in her home, an African-American man with a previous record is pinned with the crime. While there's no evidence to suggest that he was involved in any way, he's indicted regardless. Whether or not he's convicted is left to a jury of his peers.

Related: 10 Books for Fans of True Crime Documentaries That Crack the Case Wide Open
Featured photo: Stefano Pollio / Unsplash