Die-hard fans of true crime documentaries know that in order to hold their attention, the documentary must contain the most devastating, compelling details. Whether it's true crimes of the century, like the murder of Kitty Genovese, or the grisly dark side of a beloved family man, these books for fans of true crime documentaries have it all. From the nitty-gritty behind-the-scenes histories to the compelling personal narratives of these monsters and their victims, you'll be begging your favorite documentary filmmaker to turn one of these ten true crime books into their next project.
Thirty-Eight Witnesses, by A.M. Rosenthal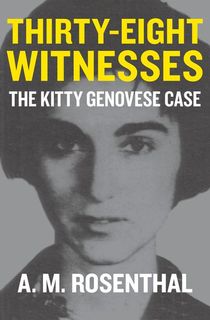 Thirty-Eight Witnesses
If you were transfixed by the Netflix documentary, The Witness, on the Kitty Genovese murder, and want to know more about the infamous crime at the center of the doc, then you can't go wrong with A.M. Rosenthal's groundbreaking book on the case, Thirty-Eight Witnesses. New York Times reporter Rosenthal had just returned from working overseas when the police commissioner shared with him that Kitty's neighbors had witnessed her murder but had not called for help. Shocked, Rosenthal embarked on a mission to discover the truth about the case that created the term "the bystander effect."
Dead Ends, by Joseph Reynolds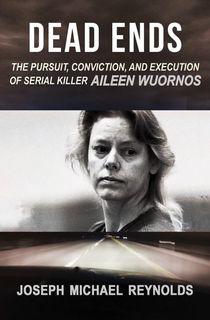 Dead Ends
The only thing more fascinating than a serial killer is one that doesn't fit the profile. Enter Aileen Wuornos, perhaps the most notorious female serial killer in modern history. Wuornos is the subject of the narrative film , which won Charlize Theron an Oscar for Best Actress, and a number of documentaries—most chillingly, , which chronicles her last days before her execution in 2002. Fans of these films will revel in Joseph Reynolds' definitive account of Wuornos' crimes, Dead Ends—from the initial discovery of her victims to the police force's shock at the fact that they were dealing with a female serial killer.
Double Life, by Linda Wolfe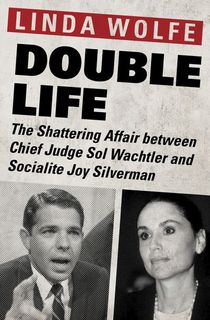 Double Life
For those who find infamous civil crimes more interesting than the grisly murder cases, Linda Wolfe's Double Life is for you. Long before Monica Lewinsky or Bernie Madoff, there was Chief Judge Sol Wachtler and the affair that destroyed his career. In 1993, Wachtler was convicted of blackmail and extortion of his mistress, Joy Silverman, and served thirteen months in prison. Double Life is a fascinating time capsule of the legal system in the 1980s and of one man's fall from grace.
Goodbye Natalie, Goodbye Splendour, by Marti Rulli with Dennis Davern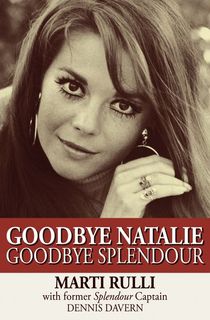 Goodbye Natalie, Goodbye Splendour
Actress Natalie Wood's sensational life story came to a tragic end with her drowning death in 1981. Any documentary on the life of Wood will tell you that the circumstances surrounding her death were mysterious—she couldn't swim, she was accompanied on the yacht by her husband Robert Wagner and their friend, the now-famous actor Christopher Walken, who both claimed they didn't hear her go overboard or cry for help. This thrilling true crime book led to the case being reopened in 2011, when the captain of the boat, Dennis Davern, changed his testimony, and claimed that Wagner was indeed responsible for her death.
Murder in Little Egypt, Darcy O'Brien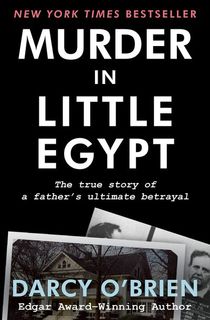 Murder in Little Egypt
If the garden-variety true crime documentary doesn't do it for you, and you need that extra serving of devastating violence that stays within the family, then look no further than Darcy O'Brien's true crime classic Murder in Little Egypt. Dr. John Dale Cavaness was a well-respected physician and family man. Little did anyone know, he was also capable of pure, unadulterated evil, Dr. Cavaness was charged with the murder of his son in 1984. But when the trial began, the truth of Dr. Cavaness' dark side emerged … and it was far worse than anyone could have imagined.
Who Killed My Daughter?, by Lois Duncan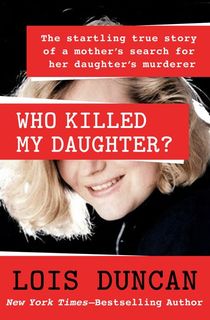 Who Killed My Daughter?
Tragically, crime became all too true for teen thriller author Lois Duncan in 1989. On the night of July 16, Duncan's 18-year-old daughter Kaitlyn was murdered—found shot to death in her car in Albuquerque, New Mexico. With very little clues to go on, Kaitlyn's case went cold, leading Duncan on a mission to solve her own daughter's murder. For those who love true crime documentaries with a personal touch, such as or , Duncan's talents as a writer and her dogged pursuit for justice for her daughter make this book a particularly compelling read.
The Wrong Man, by James Neff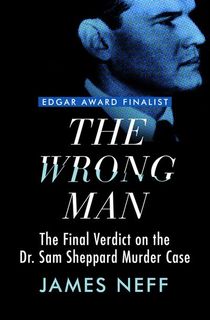 The Wrong Man
The murder trial of Dr. Sam Sheppard captivated the nation from the day his wife Marilyn was murdered in 1954 to when he was convicted of the crime a year later. Like , or , questions arose as to whether or not Dr. Sheppard was actually guilty, and if he had received a fair trial. In 1966, the U.S. Supreme Court struck down the original verdict, stating that the media firestorm surrounding the case had not allowed for a fair trial. After a second trial, Dr. Sheppard was acquitted. James Neff's book closes out with the definitive word on the case, introducing DNA evidence and offering other possible suspects in Marilyn's murder.
Fatal Vision, by Joe McGinniss
Fatal Vision
Fans of current, mega-popular true crime documentaries like Making a Murderer or may not have been around for the case that pretty much defined the 1970s: Jeffrey MacDonald's murder of his pregnant wife and two young daughters in Fort Bragg, North Carolina. MacDonald's trial dragged on for nearly a decade, and all the gruesome details were chronicled in Joe McGinniss' epic book on the case, Fatal Vision, which was published in 1983. If that's not startling enough, MacDonald actually hired McGinniss to write the book—expecting a tale of his innocence—but instead was met with quite the opposite when McGinniss became convinced of his guilt.
Under the Banner of Heaven, by Jon Krakauer
Under the Banner of Heaven
Best known as the author of , Jon Krakauer's true crime book, on the 1984 murder of Brenda Lafferty and her infant daughter, Erica, should not be overlooked. Like all great true crime tales, the book is not just an investigation into the horrifying murders, but also the environment and philosophy that motivated brothers Dan and Ron Lafferty to kill Brenda and her child. This complex tale, interwoven with reflections on the region (Utah), the murderers' faith (Mormonism), and this country's violent history, will certainly appeal to fans of award-winning, mind-boggling true crime documentaries.
Portrait of a Killer, by Patricia Cornwell
Portrait of a Killer
The identity of Jack the Ripper is an unsolved mystery that has captivated law enforcement and amateur sleuths for decades. Dozens of documentaries and books exist on the subject, but this theory, by crime fiction writer Patricia Cornwell, is a fascinating one that will appeal to those well-versed in true crime and Jack the Ripper lore. Cornwell offers up a painter named as the serial killer behind the violent crimes of Jack the Ripper, basing her argument on uncanny similarities between Ripper crime scenes (with details only the killer would have known) and Sickert's paintings. She even goes as far to tie Sickert to one of the Ripper's letters to Scotland Yard by using mitochondrial DNA evidence. True crime documentary fans will love connecting the dots.
This post is sponsored by Open Road Media. Thank you for supporting our partners, who make it possible for The Lineup to continue publishing the true crime and creepy stories you love.
Featured photo of Dr. Sam Sheppard courtesy of Open Road Media