Ah, California: The "golden" state. Palm trees, sunshine, and plenty of murder. In addition to its seaside towns and sandy beaches, California possesses some pretty remote areas—ideal for burying bodies.
These thirteen books about California murders depict crimes so horrific, you'll think twice before stepping into the warm ocean breeze. From the Manson Murders to the Night Stalker and the Golden State Killer, California is no stranger to violence. But these dark secrets can't stay hidden forever.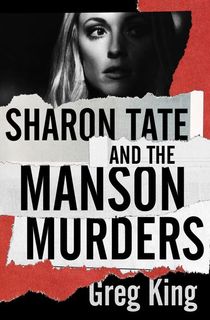 Sharon Tate and the Manson Murders
Greg King tell the true story of the Manson family's home-invasion-turned-slaughter. Actress Sharon Tate, three of her friends (Jay Sebring, Wojciech Frykowski, and Abigail Folger), and a friend of Tate's housekeeper, Steven Parent, were killed when members of the Manson family stormed Tate's residence in the summer of 1969. Tate was eight and a half months pregnant at the time, just two weeks from her due date. The Manson family's crimes ignited fear among Hollywood's elite, wondering if they would be next.
Related: The Manson Family and the Gruesome Murder of Sharon Tate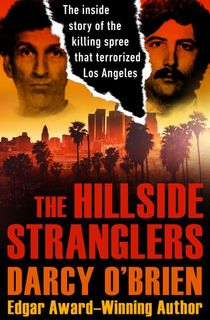 The Hillside Stranglers
For most of us, "hanging with the guys" translates to catching up with friends—sometimes over one too many beers. But for cousins Kenneth Bianchi and Angelo Buono, it means kidnapping, raping, and killing women, and then disposing of their bodies in the hills above Los Angeles. In a true crime read that blends narrative with fact, the late Darcy O'Brien offers a fascinating peek into the notorious murders that made this frightening duo famous more than 30 years ago.
Related: 33 Books About the World's Most Notorious Serial Killers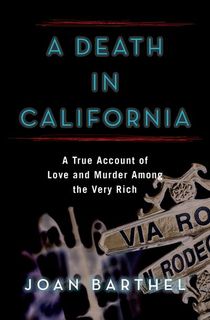 A Death in California
One of the most bizarre true crimes in recent memory is the case of socialite Hope Masters, her fiancé, and the debonair killer who posed as a journalist to get close to her. In A Death in California, award-winning writer Joan Barthel chronicles the days leading up to that bloody night in the Sierra Nevada foothills and leaves nothing to the imagination—including how the gun tasted in Masters' mouth the night her fiancé was killed.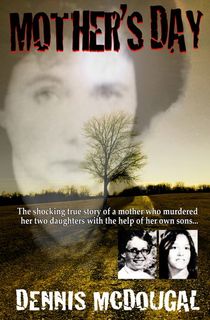 Mother's Day
In the 1980s, Theresa Cross Knorr killed two of her daughters, with the help of her sons, near Sacramento, California. After wounding her daughter Suesan with a gunshot, Knorr ordered her son to dig out the bullet with a knife and hide the evidence.The crude attempt at surgery did not go well. Suesan became sick and delirious from an infection—leading Knorr to douse her daughter in gasoline and burn her body in the mountains. The following year, Knorr beat another daughter, Shelia, unconscious, and left her to die in a closet before disposing of her body on the side of the highway. Tragically, it would be almost a decade before anyone uncovered the truth…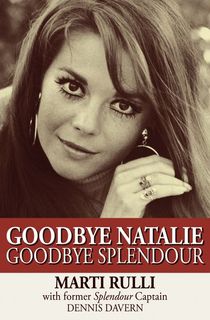 Goodbye Natalie, Goodbye Splendour
On November 28, 1981, Robert Wagner, his wife Natalie Wood, and Natalie's co-star Christopher Walken were on a weekend boat trip to Catalina Island, just off the coast of California. The trip turned tragic when Wood drowned. But the circumstances around her death have always been suspicious, as Wood's autopsy revealed bruises on her face and body, as well as a high blood alcohol content. Written in part by the former Captain of the Splendour, the boat from which Natalie Wood mysteriously disappeared in 1981, co-authors Dennis Davern and Marti Rulli reveal the haunting details of Davern's employment with Wood and Wagner, the night Natalie died, and the events that followed.
Related: The Mysterious Circumstances of Natalie Wood's Death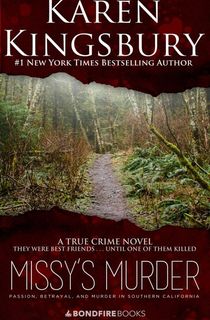 Missy's Murder
On October 2, 1985, in the sunny San Fernando Valley, Michele Yvette "Missy" Avila was taken into the woods and tortured to death. The gruesome crime left her family and community heartbroken. Her best friend, Karen Severson, moved in with Missy's family and pledged to help bring justice and find Missy's killer. The investigation continued for three years until an unexpected witness came forward and named Karen herself as the culprit. Author Karen Kingsbury who covered the murder case for the LA Times, documents this chilling true crime tale, capturing the shocking twists, testimonies, and confessions that followed Missy's murder.
Related: Helter Skelter: A Look Inside the Manson Family Murders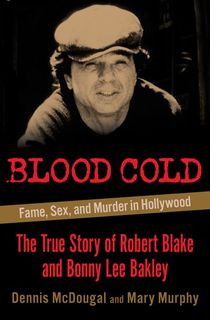 Blood Cold
Though actor Robert Blake spent his childhood and many of his adult years on screen, it's when the cameras turned off that he played his most infamous role: as the husband who allegedly shot his wife Bonny Lee Bakley in cold blood. Acclaimed writer Dennis McDougal leaves no sordid detail suppressed in his retelling of the Blake-Bakley case. From the now-acquitted Blake's hatred of his grifter wife, to the pornography scam Bonny Lee Bakley used to prey on old men, it's all there.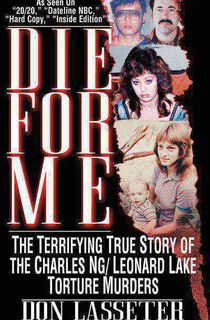 Die for Me
Charles Ng, with the help of Leonard Lake, sexually assaulted and then murdered numerous victims in their homemade dungeon. Leonard Lake's shoplifting arrest led police to discover a grisly scene at his home, which contained evidence of orgy sex crimes and murder. While Lake swallowed cyanide pills upon being discovered, Ng stood trial for 12 murders. Author Don Lasseter recounts the longest criminal prosecution in California and the terrifying killers who walked among us.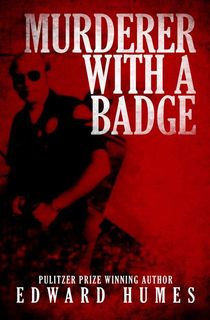 Murderer with a Badge
Few would have suspected William Leasure, a seemingly mild-mannered LAPD officer married to a city prosecutor, was secretly behind a criminal operation. But that's exactly how Leasure flew under the radar for so long. In his daily life as an officer of the law, Leasure monitored traffic. His co-workers nicknamed him "Mild Bill" for how he interacted with civilians and fellow officers. When he was off the clock, however, Leasure ran a number of money-making schemes, from yacht theft to collecting guns and cars, and soon founded a contract killer operation. Leasure amassed millions before he was finally brought to justice. Edward Humes, the Pulitzer Prize-winning journalist and author of Buried Dreams, examines the web of lies and deceit that enabled this murderer with a badge to fool his fellow officers and even his own wife.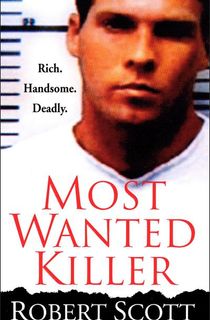 Most Wanted Killer
Growing up in Los Angeles' upscale West Hills neighborhood, Jesse James Hollywood had everything you could want. And by the age of nineteen, he lived a life of luxury, replete with designer clothes, a spacious house, a souped-up car, and a wealth of opportunity at his fingertips. Financing this lavish lifestyle? Dealing drugs. Hollywood built his criminal enterprise quickly, establishing a profitable narcotics operation. When one of his clients couldn't pay him back in time, Hollywood ordered his gang to first kidnap the man's fifteen-year-old half-brother—and, later, shoot the boy and get rid of the body. Hollywood soon found himself at the top of the FBI's Most Wanted list. What followed was a dramatic, five-year long international chase before authorities finally caught up with the fugitive in Brazil. Most Wanted Killer is the true story of how Jesse James Hollywood almost got away with his horrific crimes.
Angel of Darkness
Angel of Darkness tells the true story of Randy Kraft, known as the "Freeway Killer" and the "Scorecard Killer," who was found guilty of 16 murders committed between 1972 and 1983. It was the most expensive trial in Orange County history, and lasted over a year—with the prosecution calling almost 160 witnesses to testify. Kraft raped, tortured and mutilated his victims, young men, before disposing of their bodies—many of whom were found on the side of California freeways. Though he was only tried and convicted of 16 murders, he's thought to have committed as many as 67. Dennis McDougal, who also wrote the below listed Mother's Day, gives us a glimpse into the mind of a monster who remained loyal to his friends and committed to his job while butchering innocent people.
The Night Stalker
A product of the "mean streets" of Brooklyn and the bestselling author of The Iceman, Philip Carlo is no stranger to the criminal mind. But it's with The Night Stalker that he came face to face with evil. For three years, Carlo sat with serial killer, Satan worshiper, and California death row inmate Richard Ramirez, sorting through every detail of Ramirez's 13-victim killing spree. The result is this true crime masterpiece.
I'll Be Gone in the Dark: One Woman's Obsessive Search for the Golden State Killer
Our final entry reminds us that the search for justice, no matter how long it takes, is never in vain. When true crime writer Michelle McNamara began in 2013 to publish articles about the Golden State Killer, a serial rapist and murderer in California who committed over 100 burglaries, more than 50 rapes, and at least 13 murders between 1974 to 1986, the case was ice cold and the perpetrator remained at large. In fact, many suspected the prowler would never be identified. McNamara's search soon transformed into a book-length manuscript set for publication. Tragically, the author passed before the release of her book in late-February 2018, which went on to become a New York Times bestseller. Then, roughly two months after the book's release, California authorities made a shocking announcement in their 40-year investigation: 72-year-old Joseph James DeAngelo was under arrest, and based on DNA evidence, it was strongly believed that he was the Golden State Killer. Expertly written, I'll Be Gone in the Dark delivers powerful true crime writing and a glimmer of hope in the dark world of cold cases and criminal investigations.
This post is sponsored by Open Road Media. Thank you for supporting our partners, who make it possible for The Lineup to continue publishing the true crime and creepy stories you love.