Us lovers-of-al-things-creepy are a special breed. When it comes to books, the stranger, weirder, scarier, gorier, and creepier—the better.
Throughout the year, we at The Lineup love to bring you tons of spooky recommendations. Our team of writers keeps their finger on the pulse of horror fiction, true crime, and the paranormal—and we're always chasing that next adrenaline-filled terrifying tale to share with our readers.
But, listen. We're so committed to bringing you the best and spookier because our The Lineup community has fantastic taste, too. So now it's your turn: Today, we're bringing you The Lineup's creepiest horror, true crime, and paranormal bestsellers of 2022.
These books are consistently popular among readers in our community—and with good reason. This list has it all; from folk horror to occult lore, unsolved true crimes, and strange paranormal disturbances. There are chilling haunted house tales and thrilling paranormal romps; stories filled with demons and ancient gods. From Ray Garton to Anita Waller, Karen Kingsbury and M. William Phelps this list of 20 horror books is sure to offer something for scare chasers of all stripes—and tastes!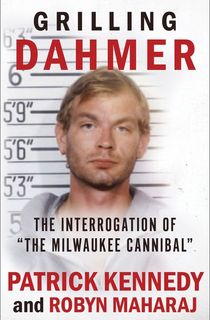 Grilling Dahmer
When Milwaukee Police detective Patrick "Pat" Kennedy was sent to the scene of a possible homicide on July 22nd, 1991, he had no way of knowing he was about to step into the world of what would become one of America's most infamous serial killers: Jeffrey Dahmer, the Milwaukee Cannibal. Kennedy spent long, grueling days tucked away in an interrogation room with Dahmer over the course of six weeks. This book explores the chilling details divulged in those conversations.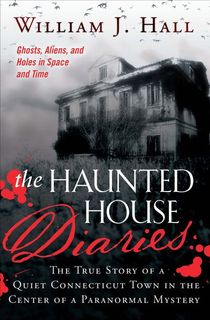 The Haunted House Diaries
The farmhouse in Litchfield Hills, Connecticut was built in 1790 atop a hotbed of paranormal activity. The family residing there at the time this true investigative work was penned had regular encounters with spirits that seemed to occupy their home as if it belonged to them. Ed and Lorraine Warren dubbed the place "Ghost Central." William J. Hall, armed with the diaries of a resident who detailed decades of strange phenomena, carried out his own investigation. This is Donna Fillie's vivid diary, paired with Hall's own eerie observations.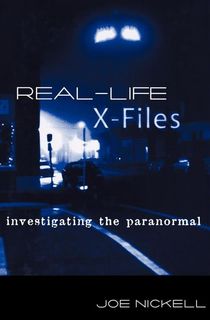 Real-Life X-Files
Former private investigator and forensic writer Joe Nickell turns his unique skill set toward the paranormal. Diving into the most notable paranormal phenomena around the world—from spontaneous human combustion to UFOs to poltergeists—he sets out to solve the unknown, not prove them true or false.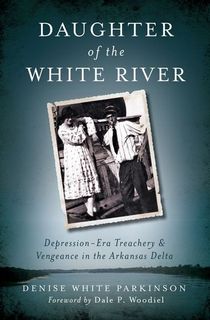 Daughter of the White River
In the early 20th century, Arkansas' White River was dotted with thriving houseboat communities. Today, those are all but forgotten—much like the Depression-era tragedy of Helen Spence. In 1931, Spence took revenge upon her father's murderer in a DeWitt courtroom. After her arrest, it was proven impossible to contain her. This book unveils her prison records to piece together the truth of a legend who now lies in an unmarked grave.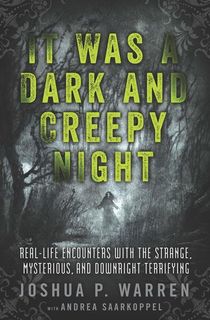 It Was a Dark and Creepy Night
Joshua P. Warren set three rules for himself as he began harvesting tales from around the world: they must be true, they must be short, and they must be absolutely chilling. Collected here are terrifying tales of ghosts, UFOs, cryptids, ESP, demons, and beyond.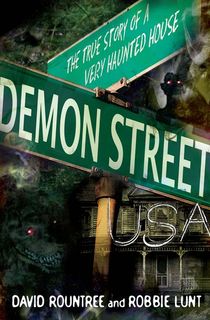 Demon Street, USA
In this chilling true account, a woman accidentally summons a demonic force that drives her from her home. Desperate for help, she turns to her friend Robbie, who leads her to Lakota shaman David Rountree. This book documents their search for metaphysical knowledge through known sites of spiritual power, and their collection of allies and artifacts to exorcise the spirit that has taken over the home.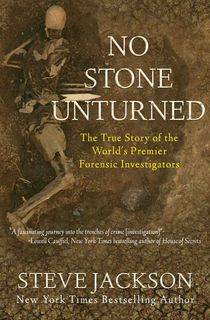 No Stone Unturned
All too often, despite investigators being certain a crime has taken place, no conviction can be made without solid evidence. For murder cases, that means there has to be a body. Unfortunately victims' remains can be hidden anywherem from the bottom of a river to the depths of a cement patio. That's where NecroSearch International comes in, a brain trust of the nation's best scientists across various fields. Working with law enforcement, this group uses the most up-to-date technology and techniques to unearth hidden graves. This book delivers an inside look.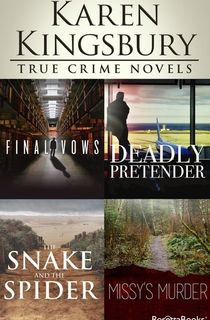 Karen Kingsbury True Crime Novels
This collection features four novels by Karen Kingsbury including: Final Vows: Murder, Madness, and Twisted Justice in California, Deadly Pretender: The Double Life of David Miller, The Snake and the Spider: Abduction and Murder in Daytona Beach, and Missy's Murder: Passion, Betrayal, and Murder in Southern California.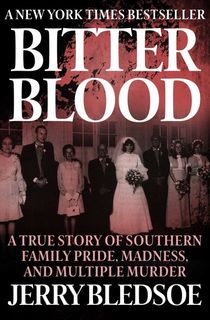 Bitter Blood
A widowed millionaire and her daughter were found dead in Kentucky. Months later a second wealthy widow and her daughter and son-in-law were found dead in North Carolina. Three families are connected by one person: Susie Sharp Newsom Lynch, but surely the former child "princess" and beloved party girl isn't capable of murder. But could her lover—and cousin—be?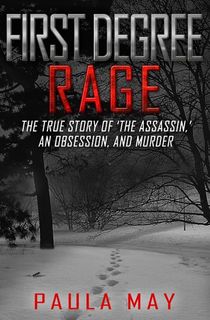 First Degree Rage
Seemingly perpetually unlucky Kay Weden survived the spontaneous attacks on her family that killed her mother and injured her son. A few years later when her boyfriend suddenly disappeared as he was seeking asylum in the United States after being charged with the murder of Sweden's Prime Minister, Kay turned to her ex-fiancé and experienced criminal investigator, L.C. Underwood for help. Once they discovered the boyfriend's body, the strings of a much larger operation started to unravel.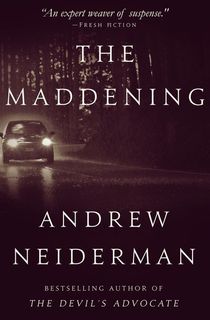 The Maddening
Following the advice of a mechanic, Stacey Oberman makes the mistake of getting off a major highway right before her car broke down. She and her five-year-old daughter take cover in a a nearby farmhouse, only to find themselves deeper into a world of terror.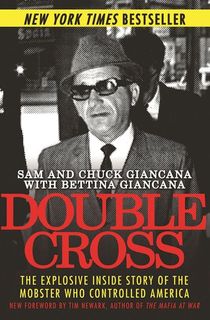 Double Cross
Sam Giancana's claim to fame was being the hitman for Al Capone along with his getaway skills. He had connections to major stars, politicians, and world leaders. When the Kennedy brothers double-crossed him in their attempt to crack down on organized crime in the United States, Giancana embarked on a war against them.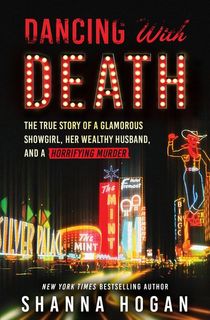 Dancing with Death
In 2004 Marjorie Orbin's husband Jay went missing. She claimed that he skipped town right after their son's birthday, but authorities weren't convinced. As the investigation went on, it became more and more clear that Marjorie's story wasn't adding up. When Jay's mutilated remains were finally found, all of the secrets of Marjorie's past and present were revealed. The dotting wife had been married six other times, had an ongoing affair, and connection to the New York mafia.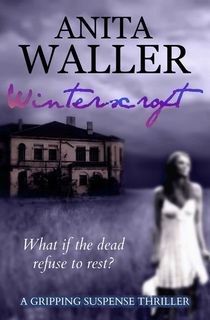 Winterscroft
When Matt lost his fiancée Lavendar Pauline in a devastating car accident years ago, he was certain his last chance at love had died with her. So when, after some time, Matt announces his engagement to Beth to the Pauline family, it's bittersweet—but they're overjoyed for him. However, as the wedding plans commence, it begins to seem as though Lavendar isn't really gone after all…and she's not happy.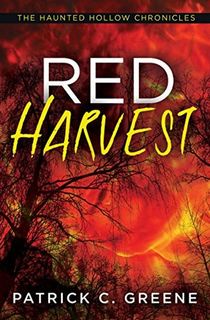 Red Harvest
The rural community of Ember Hollow comes to life each Halloween, replete with pumpkins, ghoulish costumes, and hordes of candy. And then comes Devil's Night. And this year, things are more horrific than ever.
The townspeople are plagued by dark visions, causing a general sense of unease. And one home is full of terrible secrets—like the odd boy kept under lock and key in the shed.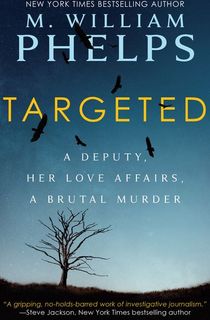 Targeted
Local sheriff Tracy Fortson is arrested—and charged with murder—when her boyfriend's body is found in an abandoned cattled field. But New York Times–bestselling author and investigative journalist M. William Phelps reveals cracks in the case against her.
The first female deputy in Oglethorpe County, Georgia, Forsten claims that the sexual harassment suit she filed against the sheriff led to this murder charge. Is she guilty or innocent? Read—and decide for yourself.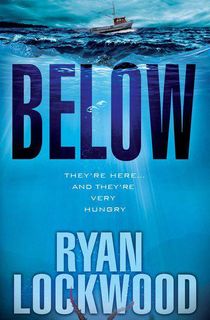 Below
Professional diver Will Sturman knows all too well how ferocious a great white shark can be, or how deadly it is to encounter a piranha. But off the coast of California, there is something far more dangerous in the deep. A frightening trail of corpses reveals an insatiable and unstoppable life form has risen from the depths—and is multiplying. With the genius oceanographer Valerie Martell by his side, Will races to stop this devastating predator's terrifying reign.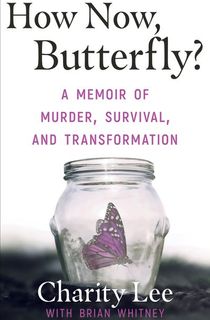 How Now, Butterfly?
For any parent, losing your child is horrific. But when your child is murdered by your own son, the reality is unthinkable. That's exactly where Charity Lee found herself when her 13-year-old son murdered her 4-year-old daughter. Charity had to navigate grief and horror at the same time while somehow finding a way to forgive her son. A harrowing read.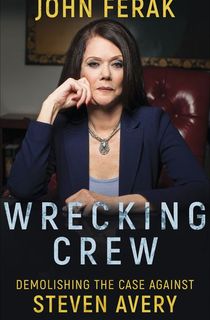 Wrecking Crew
By now, we've all seen Making a Murderer and have our opinions about Steven Avery's guilt—or innocence.
In Wrecking Crew: Demolishing the Case Against Steven Avery, Ferak details high-profile, high-octane lawyer Kathleen Zellner's post-conviction strategy to free Avery. Zellner gave Ferak exclusive access to the exhaustive pro bono efforts she and her small suburban Chicago law firm dedicated for Steven Avery, whom she believes is a victim of an unscrupulous justice system.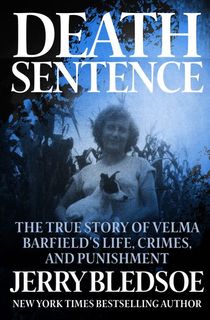 Death Sentence
When forty-six-year-old Velma Barfield's farmer fiancé Stuart Taylor passed suddenly, she was overcome with grief. Taylor's family joined her in this grief—until traces of arsenic were found in his blood. Once the investigations began, Velma's family was stunned to learn this wasn't the first time she had killed. She was eventually sentenced to death. This book delves into the depths of her complicated, tragic story.