If you're anything like most of us here at The Lineup, you devour the latest Stephen King book as soon as you possibly can. Which means that you've probably already read the King of Horror's latest short story collection, If It Bleeds—a batch of four new novellas that Kirkus Reviews called "Vintage King: a pleasure for his many fans and not a bad place to start if you're new to him."
But what do you do after you've already read If It Bleeds and are still hungry for more? Die-hard King fans have certainly already read his other novels and short story collections, but if you can't get enough, here are 13 collections by other masters of the short form that will keep you up at night. Allow us to introduce you to some new favorites…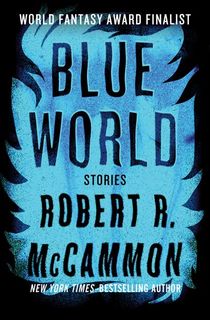 Blue World
Robert R. McCammon was one of the most celebrated authors of the so-called "horror boom" that followed in the wake of Stephen King's early success, and McCammon's novels, such as Boy's Life and Swan Song, have been favorably compared to King's. In Blue World, McCammon shows himself to be as adept at the short form as he is at longer tales. This collection includes a variety of short stories of the macabre and monstrous, including the title novella, which follows one man's quest to save a life—and his own soul.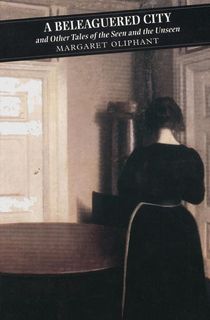 A Beleaguered City and Other Tales of the Seen and the Unseen
King is a student of the history of horror, having written a wide-ranging study of the genre in his book Danse Macabre, and Scottish author Margaret Oliphant is considered one of the greatest practitioners of the supernatural tale to come out of the Victorian era. In Oliphant's short novel A Beleaguered City, the dead return in ways that prefigure some of the grief-stricken—and apocalyptic—tales of the King of Horror himself.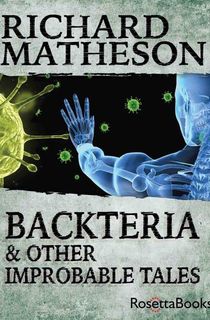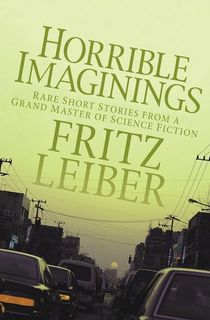 Horrible Imaginings
Perhaps best known as the creator of the Lankhmar series of sword-and-sorcery books starring Fafhrd and the Gray Mouser, Fritz Leiber also wrote some of the most important and haunting horror stories of the modern era, many of them collected in this very book. From his unique and unmistakably contemporary take on the vampire myth in "The Girl with the Hungry Eyes" to the absolutely chilling "The Glove" and "The Hound," not to mention Nebula Award finalists "Answering Service" and "Horrible Imaginings," this unforgettable collection is a perfect introduction to the dark tales of a Grand Master of Science Fiction and Fantasy.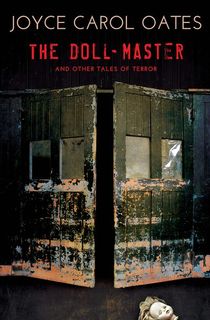 The Doll-Master
Hopping genres with ease, Joyce Carol Oates is one of the few names in modern literature whose cachet can compete with King's, especially in terms of tales of dread. This Bram Stoker Award-winning collection brings together six of her most "frightening—and deeply disturbing—short stories" (Pittsburgh Post-Gazette), including the International Thriller Writers Award finalist, "Big Momma."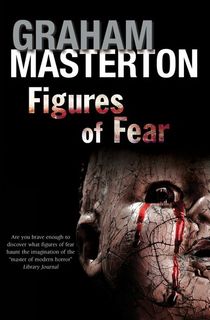 Figures of Fear
Library Journal called Graham Masterton a "master of modern horror," and you can find out why his name has risen to the top of so many horror lists in this dark and eerie collection of 11 stories to shock, unsettle, frighten, and tickle the imagination. Peering into the dark can be terrifying, but it can also be illuminating. What will you learn about yourself, your own fear, and what really scares you within these pages?
Related: Nightmares & Dreamscapes: 13 Best Stephen King Short Stories That Will Chill You to the Bone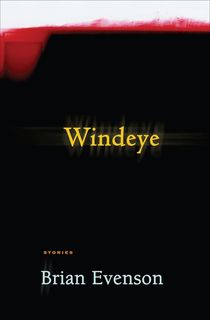 Windeye
O. Henry was an American writer known for his short stories with surprise endings, and a writer whose work Stephen King has vocally admired. Like King, he wrote stories that were very much set in the time and place of then-contemporary Americana. What does all this have to do with Brian Evenson's Windeye? Well, the title story of this "gripping and psychologically fierce" collection won the O. Henry Prize, which should give you some idea of what to expect from Evenson's uncanny, haunting, and always surprising stories.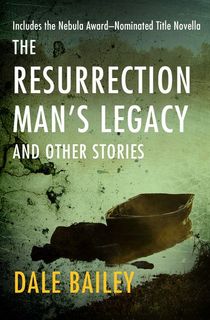 The Resurrection Man's Legacy
Bailey has been favorably compared to some of the best voices in horror fiction – including Stephen King. In his first short story collection, it's easy to see why, as he effortlessly moves from theme to theme, voice to voice, capturing the darkness of the human heart as easily as he plumbs futures that feel terrifyingly realistic. Named for the Nebula Award-nominated novelette, The Resurrection Man's Legacy and Other Stories is a tour-de-force from a modern master of horror.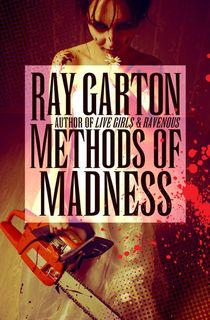 Methods of Madness
The celebrated author of Live Girls and other modern masterpieces of horror, Ray Garton proves himself just as adept in the short form in his first collection, Methods of Madness. Anchored by the short novel "Dr. Krusadian's Method," this collection of six chilling stories written with gripping psychological realism brings unexpected terror into everyday situations.
Related: 11 Twisted Ray Garton Books That Will Give You Nightmares
The Stay-Awake Men & Other Unstable Entities
Across a handful of collections, Mathew M. Bartlett has established himself as one of the most exciting and unusual short story writers in the horror field today. His tales are filled with startling new ideas that could have come from no other mind but his own, and fold in on themselves—and one another—in twisted ways that bring to mind King's malevolent shared universe. In The Stay-Awake Men, Bartlett unleashes some of his strangest nightmares, including a supermarket meat manager who carves a path to a bloody parallel world, and a magician whose former mentor has perfected a truly horrifying new act.
Sefira and Other Betrayals
Award-winning horror author John Langan has expressed his enthusiasm for the works of Stephen King on more than one occasion, and the influence of the King of Horror on Langan's own fiction has never been more apparent than in the handful of tales that make up this collection. From the eponymous short novel, in which a woman pursues a succubus on a cross-country mission of vengeance, to tales like "The Third Always Beside You," which chronicles the ghosts of a long-married couple's dalliances with infidelity, or "At Home in the House of the Devil," in which a man on another cross-country trip encounters an infernal figure, these modern classics of the macabre are ready to stand shoulder-to-shoulder with the best works of the masters.
Related: Which Stephen King Character Would You Be Based on Your Zodiac Sign?
The Unorthodox Dr. Draper and Other Stories
Some of Stephen King's best stories commingle horror and humor, and the same is true of the fiction of William Browning Spencer. Far from prolific, Spencer has only produced about one collection per decade, but this one—his latest—contains some of his best stories, including such immediate classics as "The Tenth Muse" and "Penguins of the Apocalypse."
Every House Is Haunted
One of the things that King does best as a writer is to portray the horror next door. Not of distant and exotic locales, but of the house down the street. This is territory that Ian Rogers knows well, and in his acclaimed debut collection, he brings those local horrors home to roost in tales of everything from a haunted honeymoon cabin with an unspeakable appetite to a new breed of spider that lurks in a suburban home.
This post is sponsored by Open Road Media. Thank you for supporting our partners, who make it possible for The Lineup to continue publishing the terrifying stories you love.