Showtime's literary horror drama series Penny Dreadful returned to the network on April 26, 2020 with a new spin-off, Penny Dreadful: City of Angels. Created by John Logan, screenplay writer of Gladiator and The Aviator, and executive produced by Sam Mendes, director of American Beauty and Revolutionary Road, the spin-off stars Natalie Dormer (Game of Thrones) as Magda, a tempter and stealer of souls who can take on many different forms. Though fans of Penny Dreadful will be pleased to know that City of Angels is just as freaky and mind-boggling as ever, the spin-off diverges from the original three seasons in some pretty exciting ways.
From Penny Dreadful's debut in 2014 until the end of the third season in 2016, viewers followed the stories of popular "penny dreadful" fiction characters such as Dorian Gray, Count Dracula, and Victor Frankenstein in a fantastical reimagining of their shared Victorian world. Leaving 19th-century Gothic lore back in the stacks, Penny Dreadful: City of Angels transports viewers to Depression-era Los Angeles, and explores an uneasy mixture of detective noir, Mexican-American folklore, and occult practices, all wrapped up in societal tension.
Related: 9 Gothic Horror Books That Will Make Your Blood Run Cold
In a recent Newsweek article, creator John Logan warned viewers not to expect any call-backs to the original series. The desire to start anew is made even more apparent by looking at the cast of the spin-off, which features only one returning actor, Rory Kinnear. In the original three seasons, Kinnear played John Clare and The Creature, and in City of Angels he returns in the new role of Dr. Peter Craft, a pediatrician and head of a German organization "he hopes will keep the United States isolated from the growing threat of war in Europe."
The original three seasons of Penny Dreadful and Penny Dreadful: City of Angels do have one major thing in common: a deep well of dark, suspenseful, and often complicated themes. You'll find many of those same themes in our selection of horror books like Penny Dreadful below.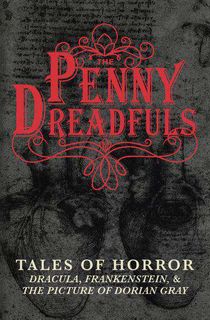 The Penny Dreadfuls
The original three seasons of Penny Dreadful are all the more enjoyable when you watch them with a full understanding of the characters that are portrayed. In the 1800s, cheaply printed horror stories were referred to as "penny dreadfuls." Many of these stories are now considered classics, such as Bram Stoker's Dracula, Mary Shelley's Frankenstein, and Oscar Wilde's The Picture of Dorian Gray. The Penny Dreadfuls is a collection of all three, and provides a complete introduction to the Gothic horror genre's original monsters and fiends.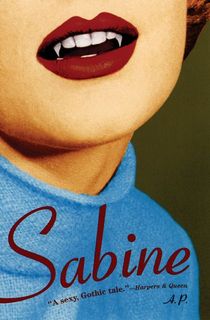 Sabine
Dracula, the dark prince of Penny Dreadful's third season, would come to find his match in Sabine, the title character of this sensual blood-lusty thriller. Set in Paris during the 1950s, a 17-year-old girl named Viola is finding boarding school to be less than stimulating. But when Sabine, the school's new teacher, comes around, Viola becomes enchanted by her—and all the dark, seductive potential she introduces.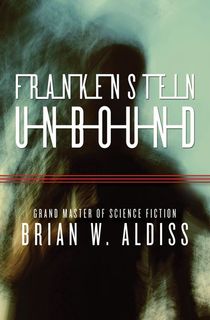 Frankenstein Unbound
Victor Frankenstein and his begrudged creation are featured heavily throughout the first three seasons of Penny Dreadful. In Frankenstein Unbound, author Brian W. Aldiss puts a new twist on the Frankenstein story, introducing time travel as a way to weaponize ancient terrors for modern means. For even further Penny Dreadful reimagining, there's also Aldiss' Dracula Unbound, which plays off of Bram Stoker's classic, bringing the Count into an apocalyptic world where the human race is held prisoner by vampires as an easy and plentiful food source.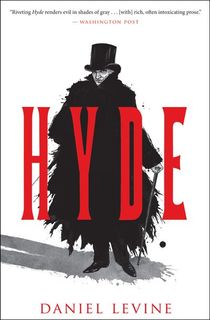 Hyde
In season three of Penny Dreadful, Shazad Latif plays Dr. Henry Jekyll. For those unfamiliar with the story of these characters, within the mild-mannered Dr. Jekyll lives his tormented shadow self, Mr. Edward Hyde. These characters were first introduced in Robert Louis Stevenson's 1886 novella, The Strange Case of Dr. Jekyll and Mr. Hyde, where Hyde is unwittingly unleashed by a serum invented and consumed by Dr. Jekyll. In Daniel Levine's book, Hyde, the character we've come to know as a devilish beast is given room to tell his side of the story, and is crafted into an almost likable character that should be pitied rather than feared. Although, there's plenty to be feared as well…if he's crossed.
Related: 21 Underrated Horror Books That Have Been Waiting to Fuel Your Nightmares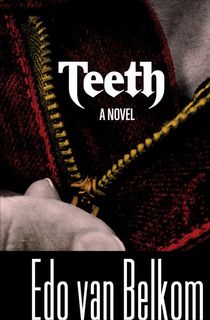 Teeth
Dracula, and other vampires of his kind, are commonly known to drain blood from their victim's necks. But what if they targeted a different, more, ahem, intimate part of the body? Teeth deals with a metal-toothed killer who leaves a trail of male victims behind, all of which have nothing in common aside from the fact that they're now missing one key body part. "I expect it to knock people's socks off, the way Stephen King's Carrie did...Teeth will haunt you for the rest of your life," gushes Nebula Award-winning author Robert J. Sawyer.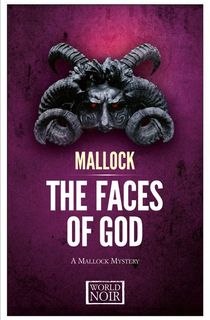 The Faces of God
One of the main characters of Penny Dreadful: City of Angels is Magda, a demon who can take on any form she chooses. Mallock's chilling horror thriller, The Faces of God, is filled with demons of a different kind. A killer in Paris is racking up a high body count, and Police Commissioner Amédée Mallock is worried that the world has been abandoned by God. The devil's in the details with this one.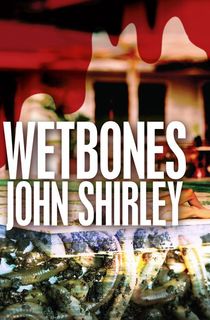 Wetbones
Similar to Penny Dreadful: City of Angels, John Shirley's supernatural horror story Wetbones deals with the underbelly of Los Angeles. A murderous entity prowls the city streets, leaving multiple victims in its wake. Eviscerated bodies are turning up, each reduced to a grisly pile of wet bones. Screenwriter Tom Prentice wants nothing more than to make a name for himself in Hollywood, but finds himself in the middle of more trouble than he can manage. Meanwhile, the city cops are juggling the hunt for the sinister force behind the slayings, helping Prentice figure out why all of his loved ones are turning up dead, and also battling a popular new drug that devours human flesh. City of Angels? Not so much.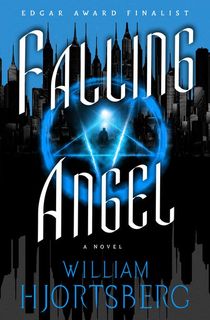 Falling Angel
Variations of the occult factor heavily in Penny Dreadful: City of Angels, as well as in William Hjortsberg's thriller, Falling Angel. Used as the source material for the film Angel Heart, starring Mickey Rourke, Robert De Niro, and Lisa Bonet, this page turner leads readers on a wild journey of black magic, voodoo, deception, and murder that will result in many restless nights and vivid dreams.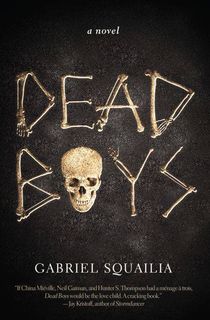 Dead Boys
Jacob Campbell isn't your ordinary taxidermist. In fact, he's the type of taxidermist who sets off on an otherworldly quest with a boy who can communicate with the dead via their bones and a man with a criminal past who escaped certain death. From the very first episode of Penny Dreadful: City of Angels, viewers are shown the power and danger that comes with asking favors from beyond the veil. In Gabriel Squailia's Dead Boys, that same level of ancestral give and take unfolds page after page.
Related: Here's the Next Haunting Horror Book You Should Read Based on Your Zodiac Sign
Certain Dark Things
Combining the classic vampire mythology found throughout the first three seasons of Penny Dreadful and the Mexican-American lore of City of Angels, Silvia Moreno-Garcia's Certain Dark Things takes place in a version of Mexico City that's become overrun by vampires. When a street kid named Domingo meets up with a female vampire named Alt who feasts on the blood of the youth, his life opens up to darkness, crime, and blood lust in a way he never imagined was possible.
The Tenth Girl
When Mavi gets the opportunity to teach at a fancy finishing school in South America, she sees it as a chance to start a new life for herself. Having lost her mother to tragic and violent circumstances, Mavi wants nothing more than to look for the goodness in people, and to find bright possibilities in her days and nights. Unfortunately, life just rarely works out that way. Especially when your new life is unfolding on cursed land. A call to the healing and protective deity Santa Muerte, played by Lorenza Izzo in Penny Dreadful: City of Angels, would be well advised in this setting.
Exquisite Corpse
Mixed among the supernatural elements of Penny Dreadful: City of Angels is a cat-and-mouse game between police and an elusive killer who turns his or her victims into gruesome works of art. In Poppy Z. Brite's Exquisite Corpse, that same recipe for discord plays out between a serial killer and artist named Andrew Compton who kills, inventively disfigures, and cannibalizes young men, leaving a trail of blood that eludes police from London all the way to the French Quarter of New Orleans.
Related: 14 Horror Books to Read While You Wait for The Haunting of Bly Manor
The Hollow Girl
In many legends about the spirit world, bartering with spirits, whether good or bad, leverages a hefty tax on the soul. In Hillary Monahan's The Hollow Girl, a healer named Drina is called upon to bring her friend Martyn back from the brink of death. But, as in Penny Dreadful: City of Angels, such favors have consequences.
My Dark Places
In My Dark Places, bestselling author James Ellroy touches upon a different kind of horror: the evil that man inflicts on his fellow humankind, which is arguably far worse than anything supernatural. The book centers around the brutal rape and murder of Ellroy's own mother in El Monte, California in 1958. The murder took place when the author was only 10 years old, and was never solved, leaving him haunted by it to this day.