At its core, horror fiction has the power to disgust, horrify, and alarm fans of the genre. However, perhaps most compelling of all—the power to beguile and bewilder unsuspecting readers. For me, one of the many joys of reading horror fiction is solving the mystery of how the narrative will unfold. There are countless books, both experimental-leaning and not, that aim to unsettle the reader by dissecting the narrative in an unconventional manner. Many of these books could be thought of as "puzzles" with the narratives becoming a mystery that the reader must decipher in order to fully appreciate the true horror.
House of Leaves
Of course, perhaps the most well-known and notorious release on this list, House of Leaves centers around a family struggling to comprehend their impossibly labyrinthine house. Told through various footnotes and told through multiple perspectives, Danielewski's novel is the perfect example of a horror novel written in a unique format.
Although perhaps somewhat frustrating to appreciate fully for some readers, House of Leaves is a testament to the limitless possibilities of the horror genre and tests the boundaries of storytelling.
The Pallbearer's Club
A fascinating and profoundly acerbic horror novel, Paul Tremblay's The Pallbearer's Club follows a memoir written by a punk music-loving misfit named Art Barbara who summarizes a dark and unsettling account of his teenage years. The manuscript presented in the actual book is annotated and edited by Art's friend, Mercy. It's both fascinating and unnerving to read Mercy's notes as she interacts with Art's recollections of his youth.
The Pallbearer's Club is a deeply wounding portrait of friendship, love, and loss. Its most potent power comes from the presentation of the narrative with Art's manuscript nested within the actual narrative of the tale.
Red X
Another equally compelling and fascinating novel, Red X follows Toronto's gay district being rocked by a series of disappearances over the years. Interspersed throughout the narrative are the author's own accounts of how it was to live as an openly queer man throughout the HIV/AIDs epidemic in the 1980s.
Red X is unlike any other work I've read and remains a seminal novel in the pantheon of Queer Horror.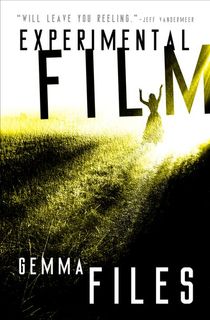 Experimental Film
This gorgeous and deftly written literary horror novel centers around a film history teacher who, while coming to terms with her child's autism diagnosis, discovers the existence of Canada's very first (and virtually unknown) female filmmaker. An insightful and deeply intimate novel, Gemma Files' Experimental Film is both unsettling and mesmerizing to read.
Horrorstor
Of course, this list would not be complete without mention of Grady Hendrix's iconic Horrorstor. Formatted very much like a catalog from IKEA, Horrorstor follows a store that has been experiencing supernatural phenomena. A consummate blend of comedy and horror, Hendrix's other releases (My Best Friend's Exorcism, How to Sell a Haunted House) might be more recognizable; however, Horrorstor remains an indisputable masterpiece of the darkly funny and the bizarre.