A horror trilogy: a story so good, so in-depth, and impossible to tell in one novel-length book, it must be told in three parts.
For those of us who have read a favorite trilogy, we're well aware of what they have to offer. Each novel is a complete book that may or may not be enjoyed as a standalone story. If it is a standalone, the books can be read in any order, but typically there are crossover storylines and recurring characters so it's usually recommended to know what has previously happened.
Some trilogies, however, are more like an ongoing story told in three acts. In this case, the author assumes the reader will read the books in order.
I love reading trilogies simply because sometimes, I'm not ready to leave the "storyverse" an author has created. Maybe specific stories are so intricately plotted, more time is needed to make sure the reader will be satisfied with the pace—sometimes, novels feel hurried. There's nothing more frustrating than a perfectly plotted story with a rushed or abrupt ending.
The following are horror trilogies I'm recommending, and while some trilogies might have standalone novels you can read in any order, I have only done that once and it was not the best experience. I found that there were aspects to the ongoing narrative that I was missing out on having not read the book prior to the one I was currently reading, so I decided to quit and read the first book before continuing on in the trilogy. So it's my personal recommendation to read each of these in order to have the best possible reading experience.
Stephen Graham Jones: The Indian Lake Trilogy
This series is so much fun! Reading these books is like escaping life to go to the cinema to watch slasher movies and cheer for the final girl. Jade Daniels is a memorable protagonist whose love for horror movies sees her through her small town's real-life terror. Note: Book three is still to-be-released!
Recommended for: Fans of Horror Cinema, Slashers, Final Girls, Strong Female Protagonists, Violence & Mayhem.
Alma Katsu: The Immortals Trilogy
I haven't read this trilogy yet but I am a huge fan of Alma Katsu's storytelling style. She has well-developed characters with authentic dialogue and intricately plotted stories. I'm excited to check this one out.
Recommended for: Fans of Character-Driven Storytelling, Romance, Dark Fantasy, Supernatural & Paranormal elements, Magic, Villains & Heroes, Historical Fiction
Justin Cronin: The Passage Trilogy
Buyer beware, these books will consume your life! They're highly compelling so be prepared to carve out extra time to allow for sinking into Cronin's immersive world-building. Plus these books are THICK!
Recommended For: Epic Apocalyptic Landscape, Science-Fiction, Vampires, Character-Driven Storytelling, Futuristic, Dystopian, Survival Horror, Dark vs. Light/Good vs. Evil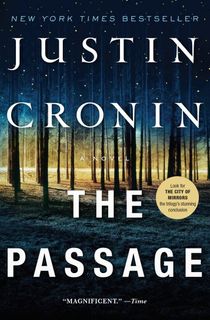 Stephen King: Bill Hodges Trilogy
This trilogy is the best of both worlds: King's impeccable thriller storytelling pace combined with his horror elements and strong character development. Don't get too attached!
Recommended For: Fans of Crime Investigations, Murder Mysteries, Mind of a Killer, Suspense, Reads Like A Thriller, Character-Driven, Hardboiled Detective, Telekinesis, Mystery/Detective, Psychological
Stephen King & Richard Chizmar: The Button Box Trilogy
I wish these books were around when I was first cutting my teeth of King's brand of horror. They would have made a great companion trilogy to the rest King's dark fantasy novels like The Eyes of the Dragon.
Recommended For: Fans of Castle Rock/Dark Tower connected universe, Strong Female Protagonists, Coming-of-Age stories, Chosen One Tales/Fate, Dark Fantasy, Supernatural, Magical Realism, Thrillers, Epic Adventure
Hailey Piper: The Worm and His Kings Trilogy
I have only read book one so far but I absolutely loved it and I recommend it to everyone. Hailey Piper is a new, exciting voice in horror and I think this is the book that will give the best introduction to her work. Note: Book three is still to-be-released!
Recommended For: Fans of Cosmic Horror, Romance, Missing Person Mysteries, Queer Representation, Character-Driven storytelling, Cults, Human Monsters
Mary SanGiovanni: The Hallower Series
This is definitely on my reading list! I think the monster-building sounds totally unique and scary. I also love that there are returning characters in all three books.
Recommended For: Fans of Psychological Horror, Supernatural, Character-Driven storytelling, Fighting evil, Boogeyman vibes, Small-Town Horror
Chris Sorensen: The Messy Man Trilogy
I've read the first two books and I always recommend them to readers who enjoy binge-reading back-to-back books in a connected universe. Some seriously creepy moments too!
Recommended For: Small-Town Horror, Home Fixer-Uppers, Haunted House, Suspense, Missing Person Mysteries, Paranormal, Supernatural
Michael Clark: The Patience of a Dead Man Trilogy
Once you finish book one in this series, you'll need to know what happens next. I highly recommend buying the compendium.
Recommended For: Fans of, Home Fixer-Uppers, Paranormal, Haunted House, Mystery & Suspense, Revenge, Missing Person, Character-Driven, Romance
The Patience of a Dead Man
Jeff VanderMeer: The Southern Reach Trilogy (Area X)
I have only read book one in this trilogy but I own the others and I have every intention of reading them. One of my all-time favorite "man vs. alien-nature" horror books.
Recommended For: Fans of, Science-Fiction, Eco-Thrillers, Suspense, Horror, Man vs. Nature, Strong female protagonists, Mystery, Mind-Benders, Secret Government Agencies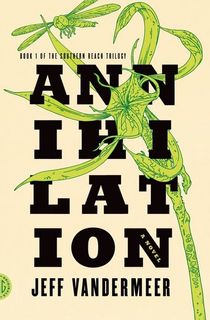 Tade Thompson: Molly Southbourne Trilogy
I have yet to read this trilogy but I do own the first two. They are quick reads judging by their size and I've heard nothing but good things.
Recommended For: Fans of, Isolation horror, Dystopian, Pandemic, Urban Fantasy, Horror, Suspense, Dark Fairytale, Science-Fiction, Historical
The Murders of Molly Southbourne
The Survival of Molly Southbourne
The Legacy of Molly Southbourne
Craig Wallwork: Tom Nolan Trilogy
Books 1 and 2 are so gripping! I love the detailed police work and the detective, Tom Nolan. Wallwork does not shy away from the horror of the crimes or the powerful nemesis Nolan is investigating.
Recommended For: Fans of, Cults, Horror, Crime Investigations, Hardboiled Detectives, Police Procedural, Serial Killers, Missing Person Mystery
The Ghost of Stormer Hill
C. S. Humble: That Light Sublime Trilogy
Cemetery Dance recently re-released The Massacre at Yellow Hill and the reviews are glowing! You don't have to take my word for it but if you want to, this is my favorite serial story next to The Dark Tower series by Stephen King and The Miriam Black series by Chuck Wendig
That Light Sublime trilogy was originally self-published as The Survivors Trilogy. The first two books were available but now, Cemetery Dance has acquired the trilogy for a re-release edited by Marissa Van Uden, rebranded covers, and the third book, never before published, coming this winter!
Recommended For: Character-Driven, Adventure Horror, Westerns, Cosmic, Occult, Creature-Feature, Strong female protagonists, and Romance
The Massacre at Yellow Hill