Some of the most bone-chilling books were written in the last two centuries—so we're bringing you a selection of old school reads. Best of all: You can download them for free.
Note: This article was last updated on 4/1/20. Check back soon for more free books that thrill and chill!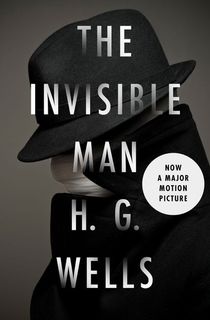 The Invisible Man
A brilliant scientist's experiment leads him into a life of crime in this classic tale—the inspiration for the suspenseful film starring Elisabeth Moss.
On a frigid night in a remote English village, a visitor inquires about a room. The innkeeper welcomes him, filling the hearth with a roaring fire, but no matter how warm the room becomes, the traveler will not remove his coat or the scarf that hides his face. If he did, he would disappear.
Related: 12 Mind-Bending Horror Books for Fans of The Invisible Man

The invisible man is Griffin, a brilliant scientist who tested a new invention on himself and found that it worked far too well. When his lab was destroyed in a fire, Griffin was forced out onto the streets of London, where he turned to theft to survive. He came to the English countryside in a last-ditch attempt to return himself to normal, but he will soon be driven back into the night—and to the very edge of madness—in this original science fiction novel that inspired the psychological horror film starring Elisabeth Moss and Oliver Jackson-Cohen.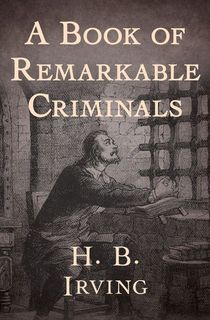 A Book of Remarkable Criminals
This classic study profiles serial killers, gentleman murderers, and every stripe of madman in between
Benjamin Pitezel should never have trusted H. H. Holmes. In 1894, the two men conspired to fake Pitezel's death for the sake of a $10,000 insurance settlement. But Holmes decided murder would be simpler. He killed his partner, kidnapped three of his children, and tried to claim the insurance money as his own. The scheme unraveled and Holmes killed the children as well. When he was caught, the police had no idea they had captured one of the vilest murderers in American history. The Pitezel murders were only the tip of a very bloody iceberg.
Related: 10 Must-Read Jack the Ripper Books

The chilling case of H. H. Holmes—famously recounted in Erik Larson's award-winning bestseller, The Devil in the White City—is but one of the true crime tales contained in this remarkable work. Author H. B. Irving understood the public's lurid fascination with murder, and in this seminal study he shows readers the many faces of evil.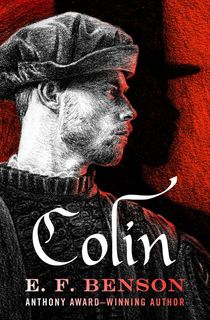 Colin
From the acclaimed author of Mapp and Lucia comes the gothic tale of a cursed aristocratic family and two brothers vying to claim its dark legacy.
On a visit to the Sussex town of Rye, Queen Elizabeth I found herself captivated—and soon seduced—by a penniless young shepherd named Colin Stanier. According to family legend, their encounter was orchestrated by the devil himself. Colin had made a Faustian bargain to win success in all of life's endeavors; a bargain that would be kept in the family by generations of eldest sons, so long as they maintain the Satanic covenant.
Related: 9 Gothic Horror Books That Will Make Your Blood Run Cold
Centuries later, Raymond Stanier is the rightful inheritor of the family mansion and fortune. But his younger twin brother, Colin, who bears a striking resemblance to the portrait of his namesake, is willing to lie, seduce, and perhaps even kill to take the family seat for himself.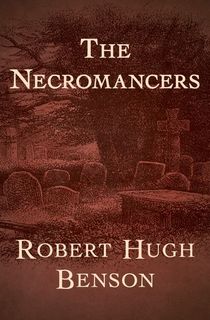 The Necromancers
An early entry in what would become known as the horror genre, this spellbinding classic has captivated readers for generations
Following the death of his fiancée, Laurie Baxter becomes consumed by an obsession with the supernatural. Attempting to reach his deceased bride, he attends rituals and séances, delving ever deeper into the dark embrace of the occult. But instead of reconnecting with his lost love, Laurie is brought into contact with forces far more sinister.
Related: A Vengeful Spirit Wreaks Havoc in This Rediscovered Horror Classic

Written by a Catholic priest, The Necromancers is a chilling warning against dabbling in the dark arts.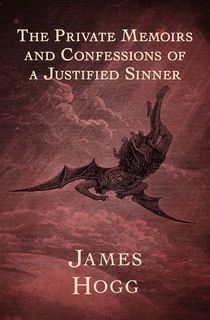 The Private Memoirs and Confessions of a Justified Sinner
The haunting story of two brothers: one happy, the other tormented by demons
George and Robert are brothers, but their upbringings couldn't have been more different. George was raised by his fun-loving father, while Robert was brought up in the stern Calvinist faith, taught to see Satan lurking around every corner. The siblings were always enemies, and when George is found with a sword buried in his back, Robert is named the culprit, beginning a strange and terrible journey that will take him out of his mind—and into the arms of the devil himself.
Related: 14 Psychological Horror Books That Will Mess with Your Head

This unique novel, first published in 1824, is one of the most remarkable explorations of supernatural evil in Western literature. A gothic masterpiece told from multiple perspectives, its influence can be felt in the works of authors from Robert Louis Stevenson to Stephen King.
This post is sponsored by Open Road Media. Thank you for supporting our partners, who make it possible for The Lineup to continue publishing the true crime and creepy stories you love.
Featured image: Daniele Levis Pelusi / Unsplash