Some of the most bone-chilling books were written in the last two centuries—so we're bringing you a selection of old school reads. Best of all: You can download them for free. 
Note: This article was last updated on 8/1/19. Check back soon for more free books that thrill and chill! 
The Haunted House
The blood-chilling true story of a nineteenth-century girl's terrifying and bewildering haunting
First published in 1879, The Haunted House: A True Ghost Story is the author's account of the infamous haunting of eighteen-year-old Esther Cox, who lived with her extended family in Amherst, Nova Scotia—a beautiful, peaceful little village, population three thousand—during the late 1800s. Walter Hubbell stayed with the family for six weeks, during which he witnessed a variety of alternately compelling and terrifying paranormal and unexplained events.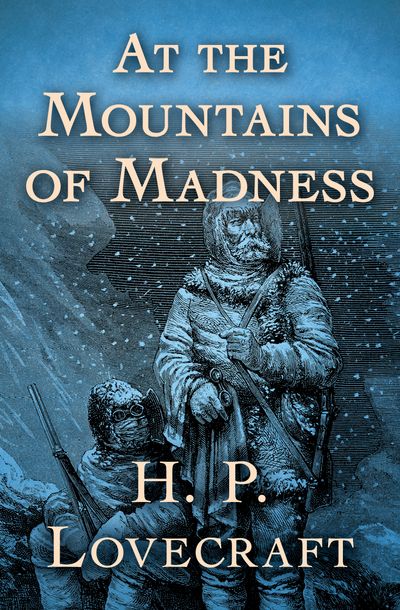 At the Mountains of Madness
This classic mind-shattering tale, which "ranks high among the horror stories of the English language," plunges into the darkness of the Cthulhu mythos (Time).
In the uncharted wastes of Antarctica, an exploration party from Miskatonic University encounters a gory sight when they discover their advance team's camp has been destroyed and its members slaughtered. There is no evidence of what happened except a series of burial mounds, six of which contain dead specimens of unknown species. Eight similar tombs are empty, but they haven't been broken into—they've been broken out of.
What began as a search for knowledge soon becomes a terrifying confrontation with the true nature of the world and the universe in all its stark blackness and unyielding oblivion. For mankind is not—and never has been—the bright light of creation. It's all a mistake, an insignificant stain of existence, forgotten by an unwitting and indifferent creator . . . until now.
The Angel of Terror
To save herself from debtor's prison, a girl agrees to marry a convicted killer.
When her father died, Lydia lost her closest friend in the world and inherited a mountain of debt. Though she works tirelessly, she doubts she will ever be able to pay it all off. She is near despair when a lawyer comes to her with a most unusual proposal that could save her finances—and cost her life.
The lawyer's client is James Meredith, a wealthy young man who has been sentenced to a lifetime of hard labor for a murder he did not commit. The witness who put him away was his fiancée, Miss Briggerland, whose icy beauty conceals a heart that burns with rage. The lawyer asks Lydia to marry James in order to keep the psychotic woman away from his fortune, but Miss Briggerland is not one to be crossed lightly. She will take her revenge on Lydia, and she will take it in blood.
The Body Snatcher
An uncanny thriller from the acclaimed author of The Strange Case of Dr. Jekyll and Mr. Hyde
Medical school students Fettes and Macfarlane are charged with the unenviable task of receiving and paying for the institution's research cadavers. When Fettes recognizes the dead body of a woman he saw alive and well just the day before, he suspects murder. Macfarlane, however, insists that the authorities would never believe they had nothing to do with her death. Reluctantly, Fettes agrees to keep quiet, but soon regrets his decision when another familiar corpse turns up—and takes on a life of its own.
Ghost Stories of an Antiquary
Sometimes the greatest horrors lurk in the most mundane places.
This collection features some of M. R. James's greatest tales of the supernatural world crossing over into our own. In "Number 13," an inn that previously belonged to an alchemist changes dimensions in the night. "The Mezzotint" features a painting of a house reenacting a gruesome scene from the house's history. In "The Treasure of Abbot Thomas," an antiquary who has discovered the location of a treasure gets far more than he bargained for.
This post is sponsored by Open Road Media. Thank you for supporting our partners, who make it possible for The Lineup to continue publishing the true crime and creepy stories you love.
Featured photo: Patrick Hendry / Unsplash
Published on 01 May 2019
---
---