If you're interested in finding proof of the supernatural, experiencing a thrilling paranormal encounter, or just looking to make some supernatural friends, we've compiled a list of everything you'll need to get started. Whether you're a well-seasoned pro or just starting out, these products are must-haves in your ghost-hunting arsenal.
Ghost Hunter Notebook
You'll need something to keep track of your supernatural adventures. In this notebook there's space for pictures of the locations you've searched, a spot to note what equipment and methods you utilized on any given trip, and space to acknowledge the history of the locations you've searched.
Paranormal Investigator Hoodie
Even ghost hunters get cold! This sweatshirt is perfect to keep handy for when exploring haunted areas gives you the chills. Stay cozy during all of your late night expeditions.
Infrared Thermometer Temperature Gun
With this, you can scan the areas you suspect there may be paranormal activity and find out if there's any body heat coming from outside your search party.
How to Hunt Ghosts: A Practical Guide
If you're looking to refresh your knowledge or just beginning your ghost hunting journey, a guide book is always good to have on hand! In this book paranormal researcher, Joshua P. Warren gives you all of the tips and tricks you'll need to get started.
Digital Voice Recorder
If a ghost communicates with you you're going to want a way to prove it! With this device, you can record all of your paranormal interactions to be able to reevaluate and analyze what you heard.
Briidea Paranormal Equipment Tool
This device will alert you of any changes within the magnetic field of your location. You'll be able to keep track of energy movements and even be able to change the sensitivity of the device so it's more accurate as you're moving around. It'll also alert you of any temperature drops, which is often a sign of paranormal activity.
Electromagnetic Radiation Detector
This portable and rechargeable tool is easy to carry around with you to keep track of the sources of magnetic and electric fields. It'll sound off to let you know if the electric or magnetic field is abnormally high.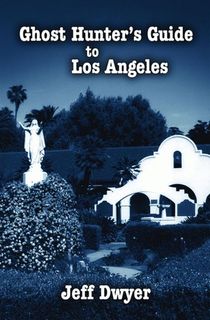 Ghost Hunter's Guide to Los Angeles
If you're traveling to LA yourself or intrigued by the paranormal goings on in the City of Angels, this will be an interesting read. It lists all of the best spots for ghost hunting and features stories of paranormal experiences had by investigators and nonbelievers alike. It even provides more resources to continue to build your ghost hunting knowledge.
Ultraviolet Blacklight
Theory has it that ghosts are more attracted to higher spectrum lights. Keeping a UV flashlight handy will be useful for better capturing any paranormal movements on camera. With a built-in clip and wrist strap, this flashlight will be easy to carry with you on all of your hunts.
Two Way Radio
Radio frequencies can be good indicators of paranormal activity. This radio will help you monitor channel wavelengths and listen in on what the ghosts are saying.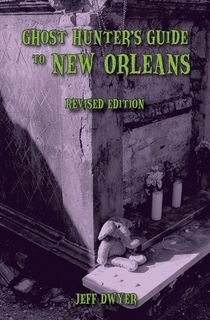 Ghost Hunter's Guide to New Orleans
One of the most haunted places in the United States, New Orleans is home to many ghosts and spirits. Paranormal investigator Jeff Dwyer has compiled a list of over 200 locations in and around New Orleans that have been said to be the place of paranormal or ghostly activities, including the rumored most haunted house in the city.
Spirit Box
Spirit boxes scan radio frequencies to allow paranormal communications to pass through. This specific device is also equipped to monitor temperature changes and its design makes it easier to view in the dark.
Paranormal Investigator Hat
Wear your status as a ghost hunter loud and proud! Perfect to keep your head warm on chilly nights of communicating with the paranormal or a great conversation starter to introduce ghost hunting to new people.
Compact Thermal Imaging Camera
This camera is built to see what the human eyes can't. Even if we can't see them, ghosts, spirits, and other paranormal beings still give off heat. This camera will capture images of areas where heat is being detected, but we can't see what's giving it off, making it easy to spot paranormal movements in a dark space.