Not only is Don Lasseter a celebrated author with many successful true crime books under his well-worn belt, he's also a World War II historian. His ability to approach horrific events and retell them in a way that leaves readers both entertained and informed places him in the upper echelons of writers in his chosen genre. Lasseter is best known for his 2000 true crime novel, Die For Me: The Terrifying True Story of the Charles Ng & Leonard Lake Torture Murders, and that's a gripping place to start if you're thinking of diving in to his body of work. When you're done with that one, these are plenty of other Lasseter titles that will make great additions to your true crime collection.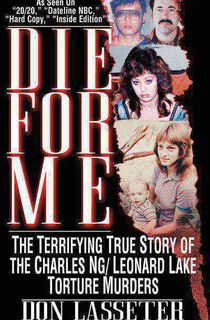 Die for Me
Lasseter's most popular title tells the story of California's longest and most expensive criminal trial. In 1985, a shoplifting attempt gone wrong brought Charles Ng and Leonard Lake face-to-face with the police force that would seal their fates. Ng was able to flee during the botched attempt to steal a vise from a hardware store, but Lake was caught. When interviewed, his suspicious story and behavior led the cops to discover a cabin in the Sierra Nevada foothills, which the criminal duo had been using to torture and murder numerous victims.
Related: Die for Me: Charles Ng, Leonard Lake, and Their Torture Dungeon in the California Hills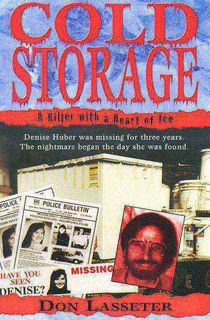 Cold Storage
The 1994 discovery of the remains of 23-year-old Denise Huber is told in careful detail in Lasseter's Cold Storage. When Huber's abandoned car was found alongside a highway in Newport Beach, California, her friends and family searched for her for three years, coming up with nothing. All hope for the young woman's safe return came crashing down when her frozen body was discovered in a padlocked freezer in the back of a Ryder Truck all the way in Arizona. The truck had been stolen by a troubled painter named John Famalaro, who was found guilty of murder and sent to death row for the crime.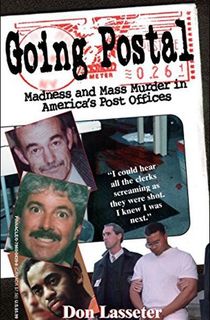 Going Postal
Lasseter's Going Postal collects a number of brutalities committed by United States Postal workers, leaving readers with a full understanding of the titular expression. The book compiles the stories of a California postal worker who killed his wife in his sleep before turning his gun on two co-workers, a New Jersey postal worker who murdered his boss with a samurai sword, and many more tales that would almost seem too wild to be true, if they weren't so gravely factual.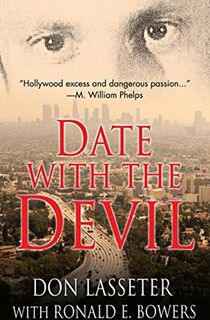 Date With the Devil
When David Mahler moved to Hollywood, he had money on his mind, and stars in his eyes. The 43-year-old lawyer was originally from the East Coast, and quickly got caught up in the glitz, glamour, and seductive indulgences of his new lifestyle. Co-written by Ronald E. Bowers, Lasseter's 2011 true crime novel follows Mahler's rise to the top—as well as his fall to the very lowest depths of depravity, culminating in the murder of his girlfriend, Kristin Baldwin.
Related: 46 Gripping True Crime Books from the Last 54 Years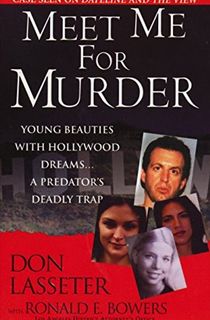 Meet Me For Murder
Lasseter partners with co-writer Ronald E. Bowers for this re-telling of the story of Victor Paleologus. The 40-year-old predator was out on parole for a prior conviction of sexual assault when he was apprehended for a new round of sex crimes. The body of 21-year-old Kristi Johnson had been discovered near Hollywood's Skyline Drive. When witnesses revealed that she'd set out to meet with a man claiming to be a modeling scout prior to her death, others who'd heard the same con from Paleologus came forward to assist police in tracking him down.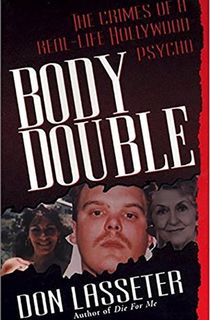 Body Double
One of the strangest murders in modern history is covered in Lasseter's 2002 novel, Body Double. Myra Davis had 15 minutes of fame in her heyday as one of Janet Leigh's body doubles in the classic horror film, Psycho. But in 1988, at the age of 71, Davis's body was discovered in her Hollywood Hills home, showing evidence of rape and strangulation. The crime went unsolved for years, and police were stumped as to why this woman's life came to such a violent end. However, the dots started to connect when a local handyman with an unhealthy obsession with older women drew their attention.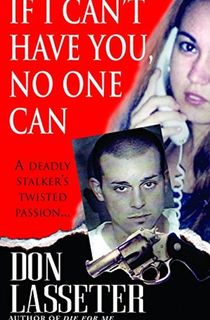 If I Can't Have You, No One Can
In 2002, a police dog put a heroic end to a 42-mile hunt for Richard Namey, cornering him in an Orange County, California drainage tunnel. Namey, a drug user and known abuser of women, had forced a young couple off the road and shot them at close range. His motive? Unrequited love and murderous obsession, a riveting tale told beat by beat in Lasseter's 2006 novel, If I Can't Have You, No One Can.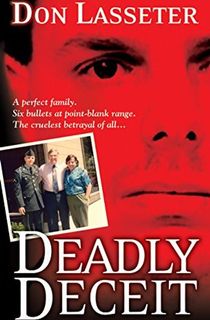 Deadly Deceit
David Legg seemed to have it all: a good family and every opportunity at his disposal to cultivate a good life for himself. As is sometimes the case, his parents' love and support wasn't enough to keep him on a stable path, and so a bad apple fell from an otherwise healthy tree. In 1996, after deserting the army, wrecking his marriage, and ruining his own chances for happiness, Legg showed up at his parents' home—not to ask for help, but to murder them. Deadly Deceit is a fitting real-life example of the phrase "no good deed goes unpunished."
Related: Israel Keyes: The Vile and 'Meticulous' American Serial Killer Who Stumped the FBI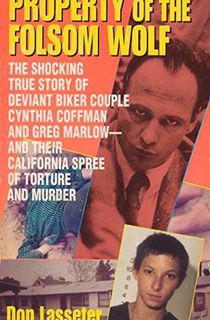 Property of the Folsom Wolf
Property of the Folsom Wolf will draw you in from the very first page, and keep you on the edge of your seat until the last. It tells the unbelievable story of a St. Louis housewife named Cynthia Coffman, who sacrificed life as she knew it to become the sex slave of an ex-con named Greg Marlow—otherwise known as the "Folsom Wolf," a nickname his less-than-sterling reputation earned him in prison. Believe it or not, that's not even half the story...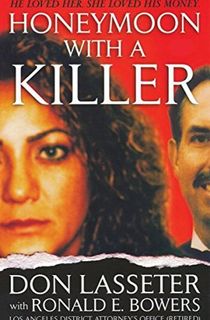 Honeymoon With A Killer
Don Lasseter and retired L.A. County prosecutor Ronald E. Bowers team up once again for Honeymoon With A Killer. When Bruce Cleland first laid eyes on Rebecca Salcedo in 1995, he should have turned and ran. He had no way of knowing the amount of grief the woman would bring to his life, or that one day, she'd snuff it out entirely.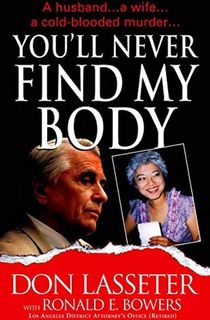 You'll Never Find My Body
One of the finest results of the Lasseter and Bowers partnership, You'll Never Find My Body opens with the sudden disappearance of Ann Racz. When the wife and mother of three went out for takeout food one night in 1991 and never came back, her kids were beside themselves. But her husband was oddly calm and collected...
This post is sponsored by Open Road Media. Thank you for supporting our partners, who make it possible for The Lineup to celebrate the true crime you love.