They are supposed to be the people that bring us in to the world and swear to protect us from the ravages of life, but in these devastating accounts the parents are guilty of filicide—the murder of their own children. These 15 true crime books about killer parents prove that sometimes evil knows no bounds… not even those of flesh and blood.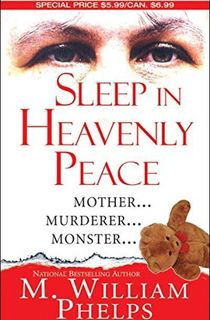 Sleep in Heavenly Peace
In a self-storage facility in Arizona, a tragic tale was brought to light. Abandoned there were three bodies of infants concealed in plastic wrap. The babies belonged to Diane O'Dell, a mother of eight. Her story was that after her mother forced her into prostitution as a teenager, her father impregnated her and the babies died of natural causes. But would a jury believe her sordid tale, or would they convict her of the unthinkable act infanticide?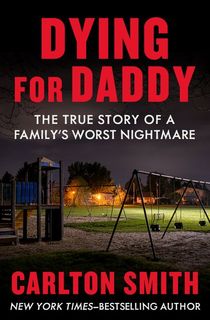 Dying for Daddy
This murder in Sacramento County has gone down in history as one of the most shocking true crime cases in California. Irene Barron died in her sleep from an unknown cause. A rush of sympathy went out to her husband, Jack. It was a shock for everyone when, not long after, he also lost his two young children. Jack told everyone his wife and kids suffered from the same rare genetic disorder—but when his mother was found asphyxiated in her sleep, law enforcement couldn't deny this chilling pattern.
Related: And Then There Were None: The Family Annihilator Who Killed for Attention
Was Jack Barron a calculated, evil-hearted killer? Or did he have a deadly case of Munchausen by proxy?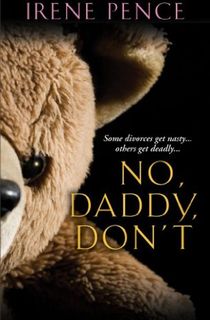 No, Daddy, Don't
Mary Jean Pearle and John Battaglia had what seemed to be the perfect marriage. They had two young daughters—Faith and Liberty—and a beautiful home in Dallas. However, while on the surface John was charming and friendly, his true nature was that of a vicious abuser. He'd beaten his first wife, and Mary Jean's lot in their marriage was no different. So after nine harrowing years, she finally left John.
In 1999, John attacked Mary Jean in front of their daughters while on a court-ordered family visit. Over the next two years, John harassed, stalked, and threatened her. Mary Jean's life was a living hell. And then it got worse. In 2001, Mary Jean called her children during their visit to their father, only to hear their pleading cries, followed by gunshots. John had committed the ultimate act of betrayal against his family.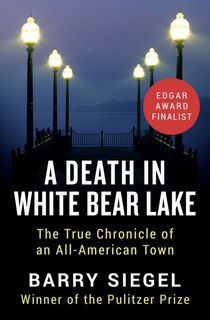 A Death in White Bear Lake
It was a nightmare no parent even wants to begin to imagine. Jerry Sherwood wanted to give her newborn son, Dennis, a better life. She put him up for adoption in 1962. When she tried to seek him out and meet him 20 years later, she was heartbroken to discover he had died before his fourth birthday. The cause of death was peritonitis—swelling of the belly or abdomen. The coroner hadn't officially ruled this condition an accident, natural cause, or homicide. But the autopsy photos depicted a young boy covered in bruises.
Related: A Death in White Bear Lake: The Child Abuse Case That Led to Murder
Dennis had been adopted by a couple in White Bear Lake, Minnesota. Harold and Lois Jurgen had five other foster children besides Dennis, and seemed to be typical parents from an outside perspective. But Jerry wanted to know the truth about her son's death, and she had a feeling about who was responsible.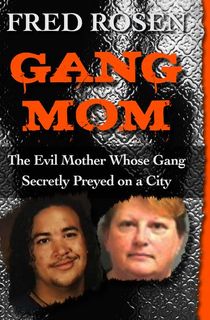 Gang Mom
Mary Louise Thompson may not have been the biological mother to the boy she murdered, but she was like a mother to many in the community. Known as "Gang Mom," Thompson ran her own gang, which included her own son Beau, in an elaborate crime ring. Anyone who got in her way or didn't live up to her expectations was collateral damage. In this account by true crime author Fred Rosen, Thompson would stop at nothing—even murder—to evade justice.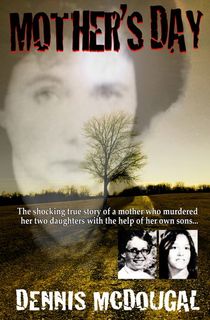 Mother's Day
Unlike the other killer parents on this list, Theresa Cross Knorr enlisted the help of her other children to cover up the murder of their two sisters. Physically abusive and mentally deranged, Knorr shot her daughter Suesan and then attempted to cut out the bullet with a knife—infecting the wound. Unwilling to go to a hospital, Knorr drove out to the desert with her sons and set Suesan aflame. A year later, she beat her other daughter Sheila unconscious, then locked her in a closet to die. Finally, after nine years, her youngest daughter Terry went to the police. Mother's Day by Dennis McDougal is proof of the most monstrous kind of evil.
Related: Theresa Knorr: The Mother Who Burned Her Daughter Alive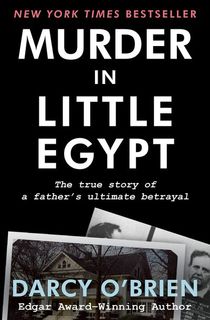 Murder in Little Egypt
Dr. Dale Cavaness was a much beloved physician in the community of Little Egypt, Illinois. But in 1984, he was charged with the murder of his son Sean. For many, the accusation was simply unbelievable. But the trial would reveal the dark side of Dr. Cavaness, who in fact had murdered not one, but two sons. His son Kevin would testify that Cavaness had shot and killed his brother Mark seven years earlier, which was ruled an accident at the time. The motive? Pure, unadulterated greed. Darcy O'Brien's account of the trial and the dark secrets within is now a true crime classic.
Related: Murder in Little Egypt: John Cavaness, the Small-Town Doctor Who Killed His Son in Cold Blood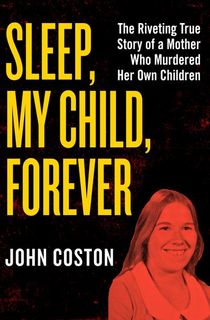 Sleep, My Child, Forever
When Ellen Boehm's two young sons died mysterious deaths, and her eight-year-old daughter nearly died after an accident involving a hair dryer and a bathtub, her neighbors wondered how she persevered through it all. But the local detective suspected something far more sinister. As it turned out Boehm had taken out hefty life insurance policies on all her children … with a murderous plan to collect. Journalist John Coston tells of this seriously evil mother and the one man who was determined to stop her before she struck again.
Related: Sleep, My Child, Forever: The Mother Who Killed Her Own Children for Insurance Money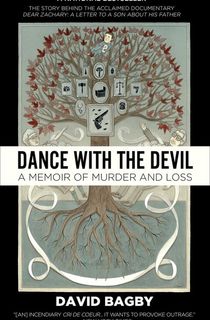 Dance with the Devil
After Shirley Turner killed her ex-boyfriend, Andrew Bagby, and then found out that she was pregnant with his child, Andrew's parents David and Kathleen did everything in their power to gain custody of the baby. But by that point Turner had fled to Canada. Over a period of nearly two years, a broken judicial system kept Turner out of jail. In 2003, she killed herself and the one-year old baby by jumping into the ocean. In this gut-wrenching memoir, Bagby's harrowing story is a plea for the courts to do a better job of protecting its citizens … even from their own parents.
Death Sentence
John List was a mild-mannered accountant with an enviable life. He was the vice president of a bank in New Jersey, and he lived in a large 19-room home with his mother, wife, and three children. But when he lost his job in 1971, everything began to unravel. He felt crushed under the weight of his failure, unable to provide for his family. He saw the culture of the 1970s as force out to corrupt his kids—so if he couldn't provide for them, he would protect them in the only way he knew how.
Related: John List: The Perfect Family Man Who Killed His Perfect Family
John believed that his family would go to Heaven if he killed them before their souls got corrupted. With a methodical coldness, he shot each and every one of them in their family home. For weeks his deception kept their deaths under wraps. And then he vanished from his well-established life, starting fresh as Robert P. Clark as a manhunt unfolded over 18 years.
By Their Father's Hand: The True Story of the Wesson Family Massacre
Marcus Wesson lived in Fresno, California with his wife, children, nieces, and grandchildren. Though he was an intimidating 300 pounds, his neighbors never spared a concern for him or his actions behind closed doors. And then on March 12th, 2004, gunshots rang out from the home. Police were dispatched to attend to what was assumed to be a routine domestic disturbance, but what they found inside was fare worse.
This book by Monte Francis exposes this chilling tale of incest, abuse, madness, and murder. More than just a cruel manipulator, Wesson was a cultist who believed in vengeful gods and vampires. It was these fears he used to wield complete control over those closest to them—until their bitter end.
Small Sacrifices
Diane Downs rushed to a hospital in Springfield, Oregon, proclaiming, "Somebody just shot my kids!" 8-year-old Christie, 7-year-old Cheryl, and 3-year-old Danny were gravely injured. As doctors rushed to try and save their lives, the police initiated a search for the "shaggy-haired stranger" Diane described as the shooter.
Related: 15 Ann Rule Books You Won't Be Able to Put Down
One of the children died. Two were left disabled. And Diane's story was constantly changing. A creeping suspicion began to grow—did Diane shoot her own children? As the district attorney launched a thorough investigation into this theory, a tale of incest, psychological abuse, and shocking affairs began to unfold.
If I Can't Have You: Susan Powell, Her Mysterious Disappearance, and the Murder of Her Children
When vivacious young mother Susan Powell went missing in 2009, the entire town of West Valley City, Utah, was deeply disturbed. Susan's husband, Josh, became the prime suspect what police assumed was her murder. After years of no evidence (to this day, Susan's remains have never been found), her parents were awarded custody of her two young sons in 2012. While on a supervised visit, Josh grabbed the two boys, murdered them, and killed himself. If I Can't Have You investigates this horrifying crime that gripped the nation.
Imperfect Justice: Prosecuting Casey Anthony
Not since the O.J. Simpson trial has a verdict been so controversial. In 2008, when Casey Anthony's mother Cindy had not seen the two-year-old daughter Caylee in 31 days, Cindy called 9-1-1. Caylee's remains were eventually discovered near the family home. Casey's erratic behavior, and her failure to report her daughter's disappearance, all but assured the authorities (and the public) that she was guilty of murder. But the jury did not convict her, and Anthony walked free in 2011. Prosecutor Jeff Ashton gives an insider's look into the trial that many believe acquitted a murdering mother.
"Are You There Alone?" The Unspeakable Crimes of Andrea Yates
In this devastating account, the dangers of untreated mental illness are on full display through the case of Andrea Yates, who, suffering from postpartum depression, murdered all five of her children—all under the age of seven. (Mary, the youngest, was just six months old.) While researching Are You There Alone?, O'Malley followed the trial and had exclusive interviews with Randy, Andrea's husband, and Andrea herself. Though Yates was initially sentenced to life in prison, upon appeal that conviction was overturned and she was found not guilty by reason of insanity.